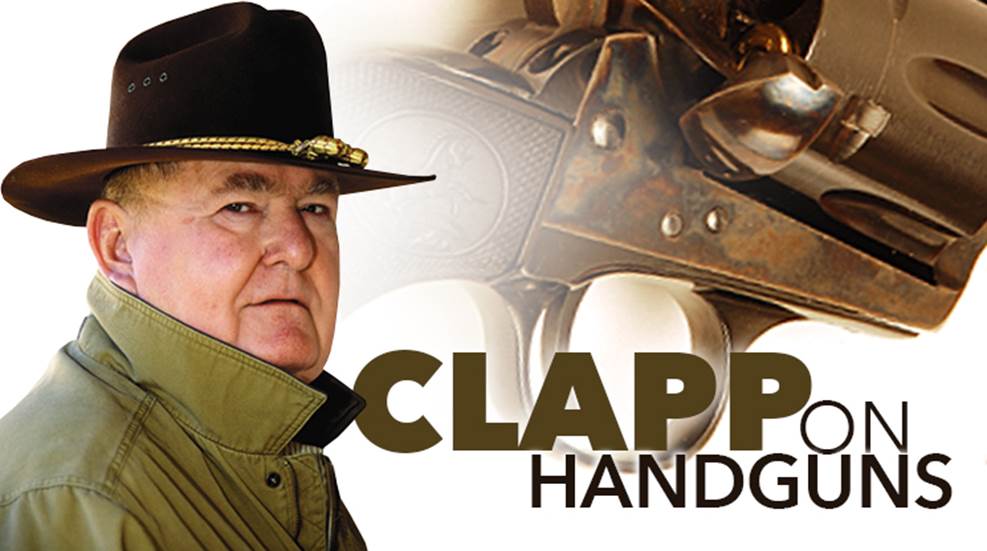 There was a 1950s-era trend in American handgun making that is still alive and even growing. It received its start because post-war handgunners suddenly awakened to the fact that handguns were really heavy to carry.
At this time, there was little if any use of light materials in gunmaking. But the circumstances of World War II, as well as increased interest in aviation and its related equipment, combined with police and civilian interest in lighter armament started the ball rolling.
The military voiced an interest in lighter firearms for aviators and gunmakers responded. In Hartford, Colt started a huge trend with the aluminum framed Commander pistol and Cobra revolver. Smith & Wesson started with a light snub-nosed revolver on its newly-developed "J" frame and followed several years later with a revolutionary auto with the Model 39 in 9 mm. These guns were alike in one major particular way—each was made with a frame or receiver made of aluminum. Guns made in this fashion were 30 percent lighter.
One such gun was the seldom-seen Smith & Wesson Model 12 revolver. Guns numbered in the teens were all made on the firm's durable "K" frame. Essentially, the Model 12 was identical to the famous Military & Police Model 10, with the exception that the frame was made of a strong aluminum alloy and that frame was .08-inch thinner. Made as a 2-inch round butt and 4-inch square butt, with the buyer's choice of blue or nickel finish, the Model 12 weighed 14.5 ounces in a 2-inch configuration. At the very beginning of production, the Model 12s were fitted with aluminum cylinders, but these quickly proved to be inadequate for use with many kinds of ammunition and were recalled. The Model 12 went through the same series of engineering changes as most K frames in its rather long life span. It's possible to find the gun with no model number in the yoke recess, and then later marked as Model 12 all the way through Mod 12-4. The last engineering change made the frame the same thickness as Model 10 M&Ps.
For reasons I don't completely understand, the Model 12 never really caught on. Part of it may be attributed to the well-known failure of the Airmans' revolver project, which used an early aluminum cylinder that did not work with hot GI ammo. The lightweight, six-shot .38 Spl. was made from 1952 to 1986, but is seldom seen on used gun shelves. I found one in the gun case at Mark, Fore and Strike, a Reno gun emporium. It is in new condition and now lives in my personal collection.