by
posted on January 16, 2023
Support NRA American Rifleman
DONATE
For 2023, from Taurus USA comes two new additions to the company's award-winning Raging Hunter revolver line. The pair of double-action wheelguns are designed to make use of two of the most-powerful handgun chamberings available on the commercial market: .500 S&W Mag. and .460 S&W Mag. These are two serious wheelguns meant for serious work.
RH500
First let's start with the biggest and most powerful of all Raging Hunters, the RH500. Taurus has announced six subvariants of its RH500, which will feature a stainless steel frame and barrel assemblies and aluminum barrel shrouds. You'll also get nicely cushioned rubber grips to soften the blow and fully adjustable sights. The front sight is a post-type configuration and fixed to the anodized-aluminum shroud. Atop the length of aforementioned shroud, you'll find a generous section of Picatinny rail for mounting optics.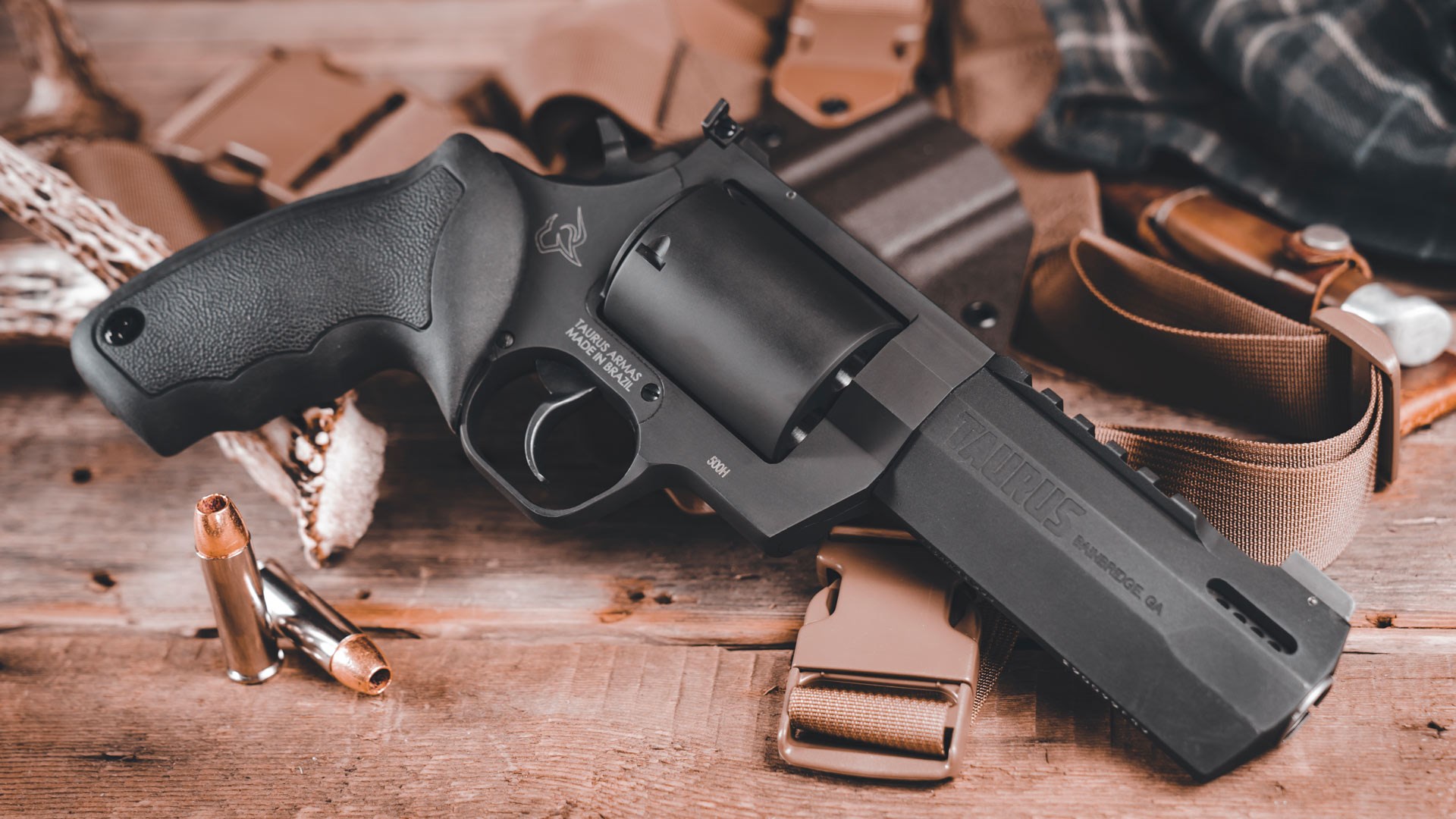 As typical with the Raging Hunter line, the new RH500 is a double-action revolver with an exposed hammer and knurled spur and features a paramount safety feature, considering the magnitude of performance that the .500 S&W Mag. cartridge has to offer; Taurus' double-lock system keeps the cylinder secure, even when firing the heaviest of magnum loads.
The RH500 is a hefty unit, even its shortest configuration with a 5.12" barrel weighs in at nearly 60 ozs., empty, and the 8.37"-barreled RH500 tips the scales at 67.5 ozs. There will even be a mid-sized RH500 available with a 6.75" barrel. Capacity is set for five rounds and the unfluted cylinder features a black-oxide finish with a matte appearance. To assist shooters in the recoil department, Taurus includes eight muzzle ports to effect rise after the shot. Taurus is providing two finish options, either in all back or two-tone and the MSRP is $1,070 and $1,090, respectively.
RH460
If the .500 S&W Mag. version wasn't enough, for 2023 Taurus also includes a .460 S&W Mag in its Raging Hunter series of double-action/single-action revolvers. Similar to the RH500, the RH460 gives you that same double-lock system for safety and stainless steel frame, yet combines a partial barrel shroud with an elongated, 10.5" stainless steel barrel to make the most out of its .45-cal., magnum chambering. In addition, the RH460 will ship with a unique muzzle brake and front sight arrangement,  which uses a dual-retention system to prevent rotation of the unit during use.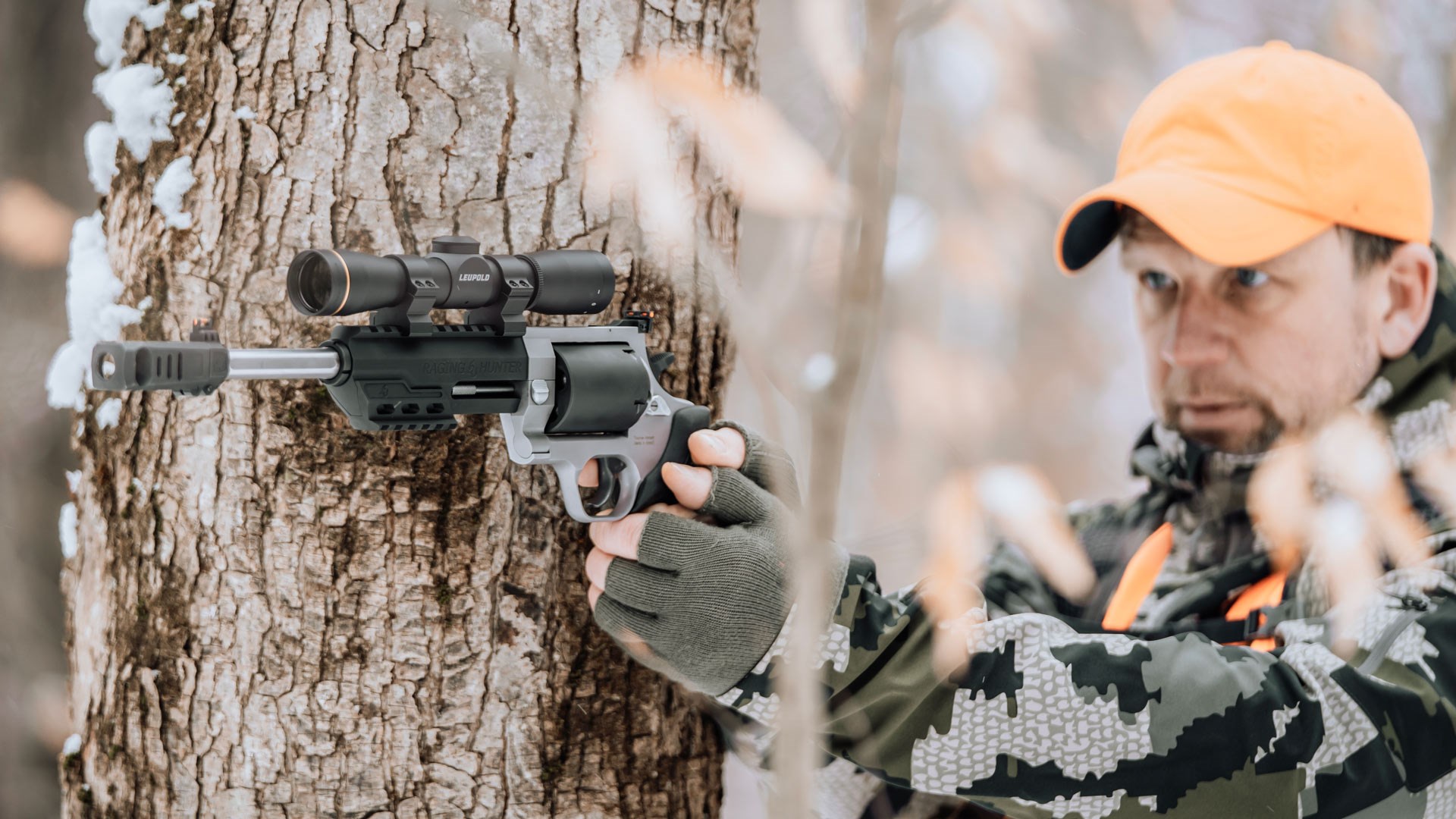 At launch there will be two subvariants of the RH460 available, a two-tone and all black model with an MSRP of $1,265 and $1,248, respectively. For more details, visit taurususa.com.