by
posted on April 15, 2023
Support NRA American Rifleman
DONATE
The modern pistol-caliber carbine (PCC) concept grew out of the cowboy tradition of carrying a lever-action rifle and revolver that shared the same ammunition. Henry Repeating Arms is making its pistol-caliber rifles complete by adding a complementary revolver to its lineup, with two aptly named Big Boy revolvers.
Henry's Big Boy is a six-shot, medium-frame, double-action/single-action revolver that uses a swing-out cylinder with a release on the left side of the frame. It is chambered in .357 Mag./.38 Spl. and has a 4" barrel.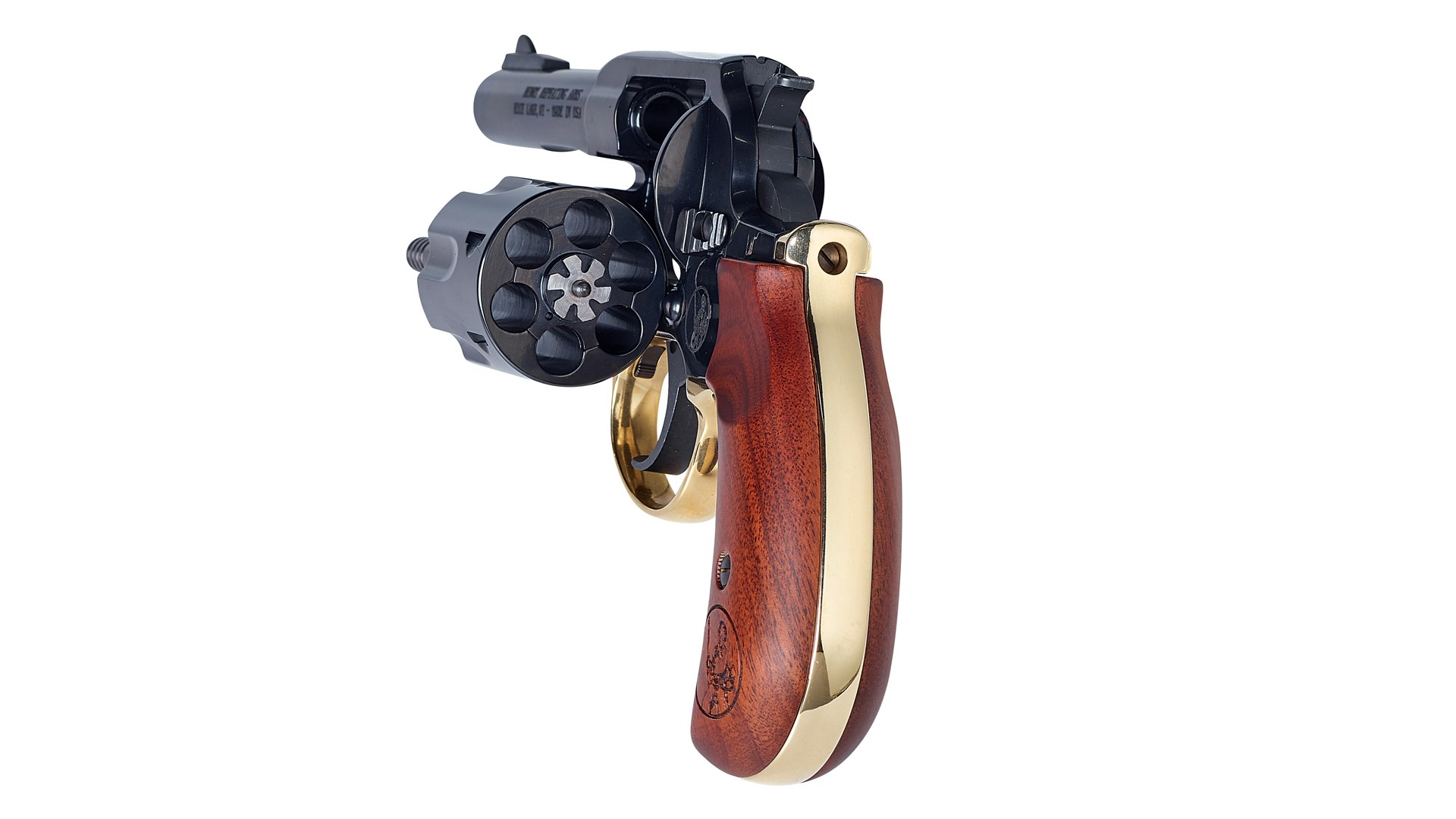 The Big Boy revolver is a six-shot and uses a swing-out cylinder design. Image courtesy of Henry Repeating Arms Company.
The aesthetic of the Big Boy revolvers follows Henry's lever-action rifles, mixing historic profiles and traditional materials with modern features and quality. Externally, the Big Boy hearkens back to historic wheelguns. Two styles of grip frames are available. The "Gunfighter" (model H017GDM) has a full grip with a square butt, while the "Birdshead" grip (model H017BDM) is the compact-style that ends in a "beak." The grip frame of both have a slight "beavertail" where the web of the hand meets the grip frame.
Under the barrel, the unshrouded ejector rod is reminiscent of early Colt and Smith & Wesson swing-out cylinder sixguns, with a grooved head for a positive grip when ejecting spent cases. Sights are a simple rear notch in the frame, paired with a ramped front post. Interchangeable high, medium and low front sights are available to adjust point of impact. Internally, the Big Boy revolver is thoroughly modern with a transfer-bar safety system.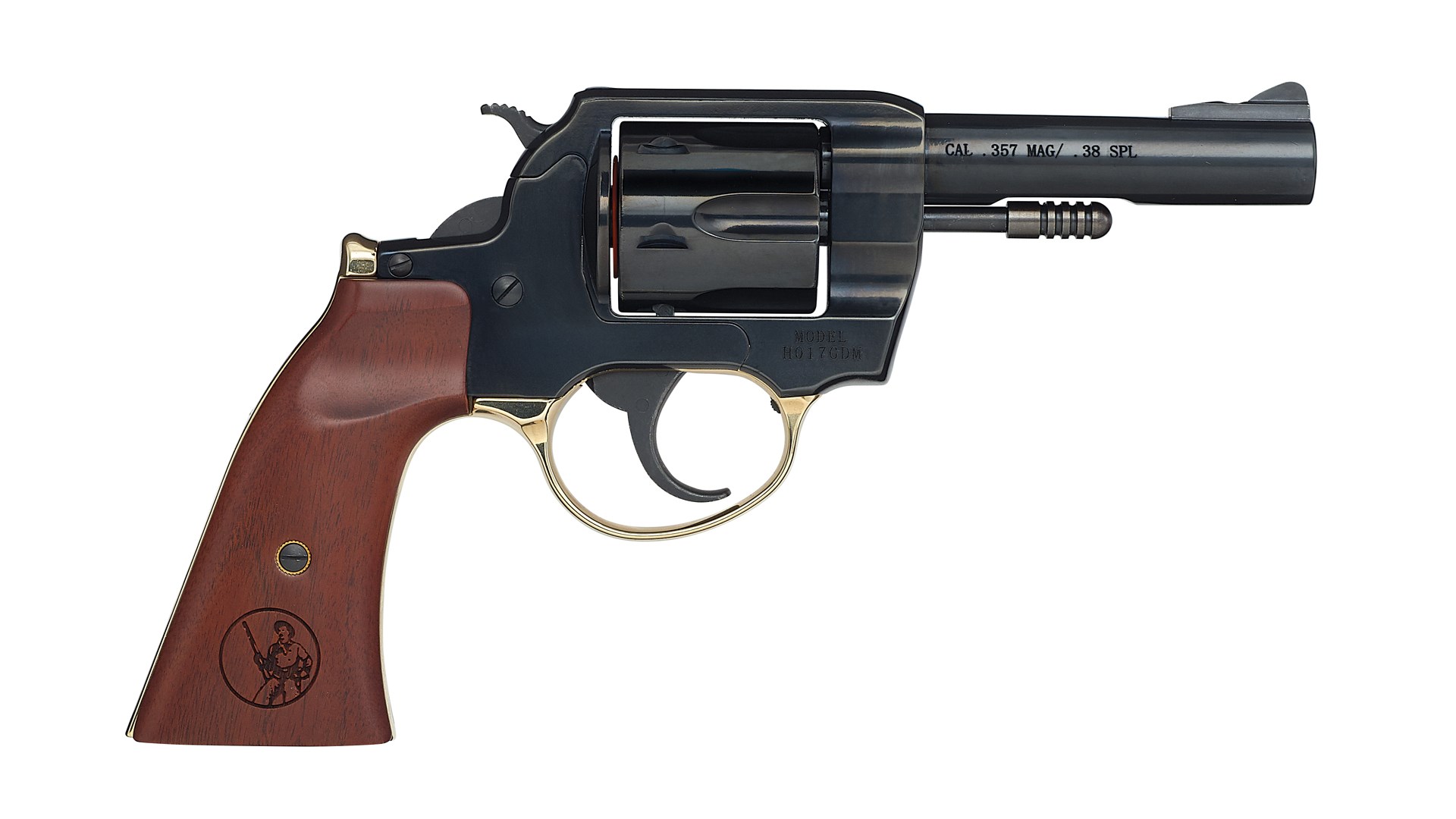 The Big Boy revolver is offered with a square butt "Gunfighter" grip (shown) or a birdshead grip model. Image courtesy of Henry Repeating Arms Company.
The materials the Big Boy revolvers are constructed out of also mimic historical designs. The grip frame is polished brass and holds an American walnut grip with a thumb groove on each side. The frame, barrel, cylinder and mechanism are steel with a high-polished blued finish. The birdshead grip Big Boy weighs 34 ozs., with the gunfighter grip model coming in at one ounce more.
The MSRP for either model of Henry's Big Boy revolvers is $928. For more information, visit henryusa.com.