by
posted on April 26, 2023
Support NRA American Rifleman
DONATE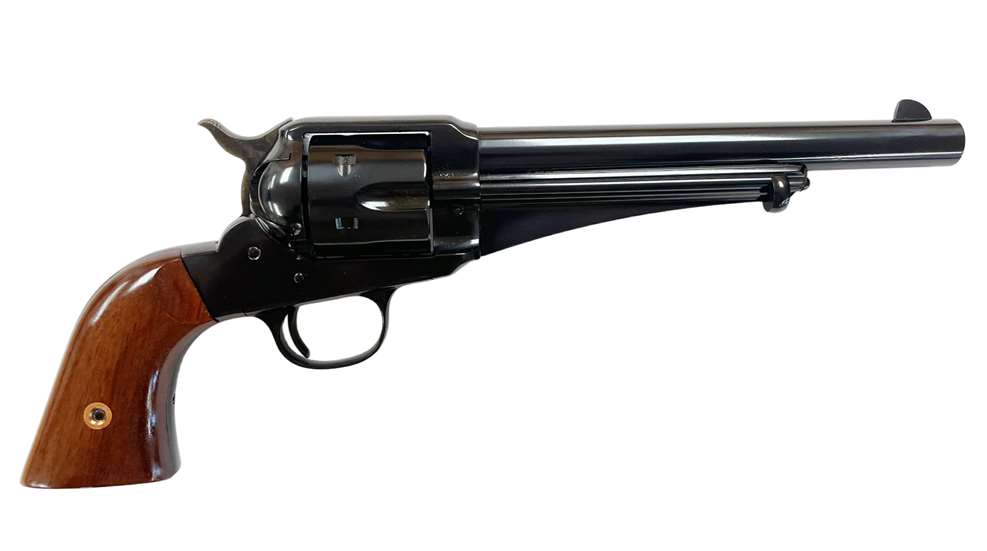 It's hard to beat the nostalgia of a single-action, Old West-style revolver. While activities like Cowboy Action Shooting have resulted in a proliferation of models on the market, it's getting harder to have an affordable afternoon at the range with an old-school wheelgun. The traditional chamberings, from .45 Colt to .44-40, are tipping the scale at more than a dollar a round (even for low-velocity, lead-bullet "cowboy" loads) and during recent ammo crises, it's even been hard at times to find these cartridges on gun shop shelves. 
The 9 mm Luger is the most popular centerfire handgun cartridge in the world, and economies of scale means that it's also the most affordable. The result is that you can bust the caps on four or more 9 mm rounds for every traditional revolver cartridge. Leave it to Taylor's & Company to see a solution here. Last year, the company introduced the TC9, a Colt Single Action Army clone in 9 mm. This year, it's bringing out a 9 mm version of the 1875 Outlaw revolver, made by Uberti.
The single-action design makes utilizing a semi-automatic pistol cartridge in a revolver easy. The rimless cartridge headspace on the mouth of the case, and the manual ejector rod removes them from the cylinder with ease. The 9 mm chambering not only makes the Outlaw an affordable-to-shoot revolver, but it adds the utility of the prolific selections of 9 mm self-defense ammo.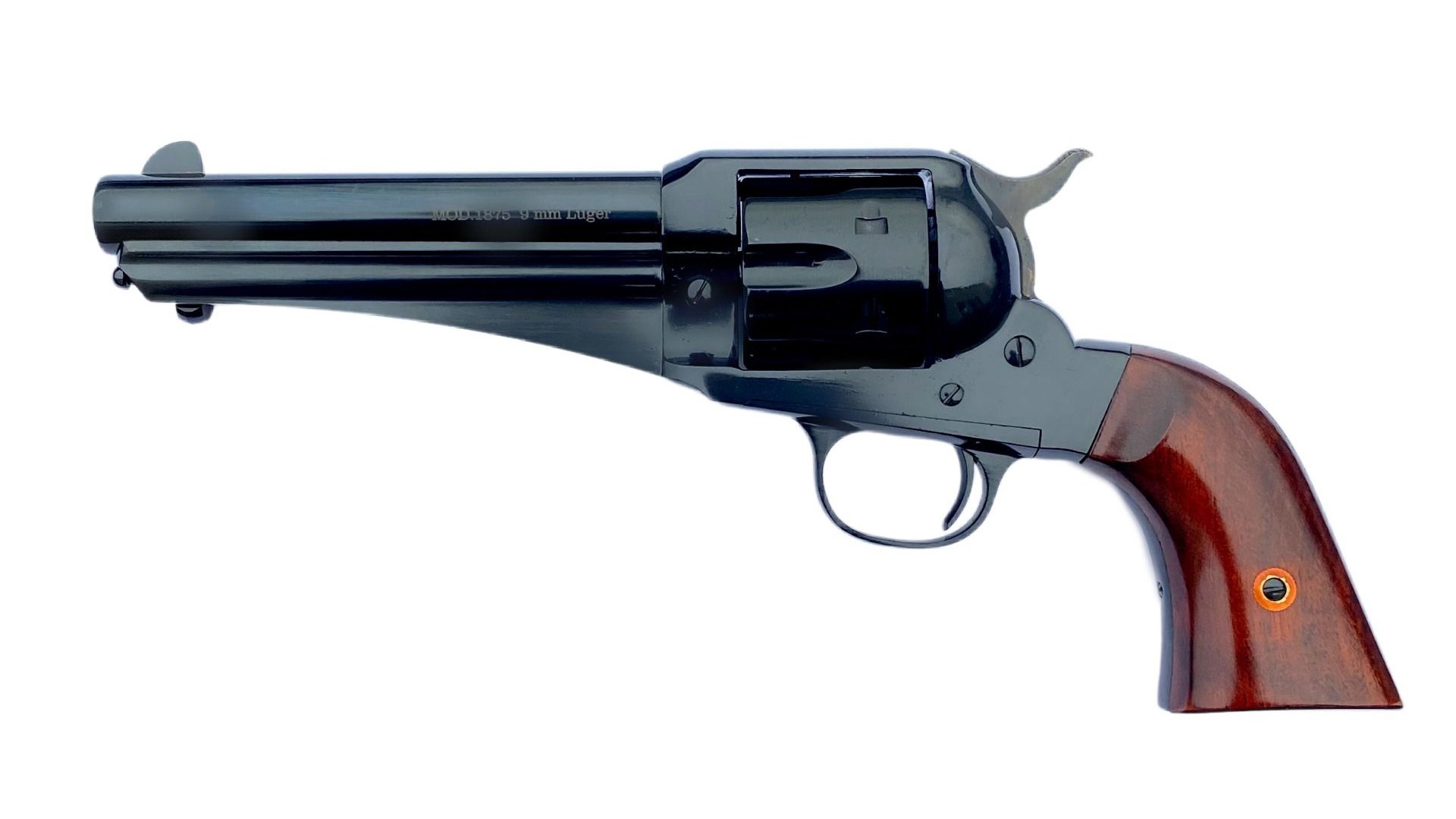 The 1875 Outlaw 9 mm combines nostalgia with an affordable and easy-to-find cartridge. The 5.5"-barrel model shown. Image courtesy of Taylor's & Co.
Besides its chambering, the Outlaw 9 mm follows the lines of the other Outlaw revolvers that Taylor's offers. It is available in two configurations—a 5.5" or 7.5" barrel, both with blued finishes and smooth walnut grips. The MSRP of the Taylor's & Company Outlaw 9 mm revolver is $699.75 for either barrel length. For more information, visit taylorsfirearms.com.