by
Philip Schreier, Senior Curator, NRA Museums
posted on February 19, 2015
Support NRA American Rifleman
DONATE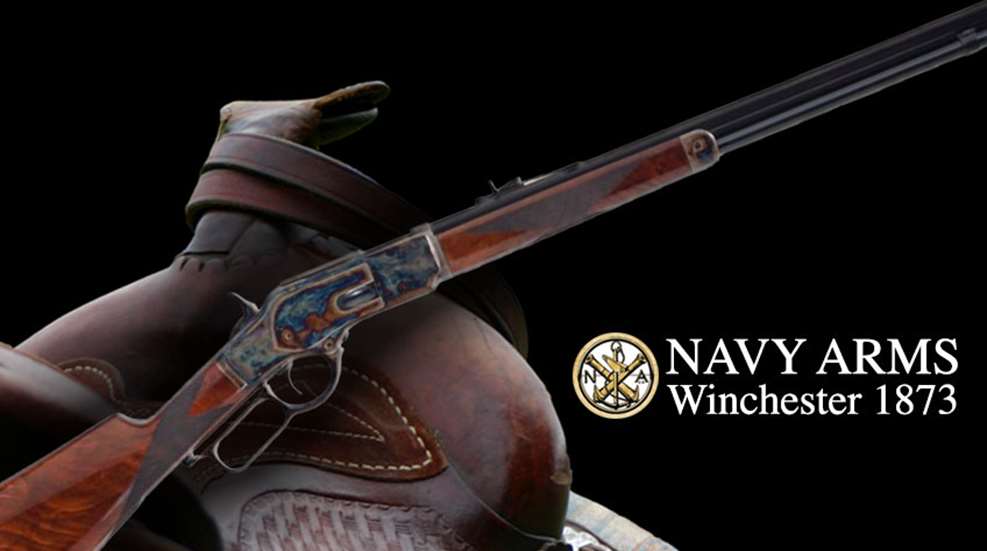 In November 2013, American Rifleman published "'Guaranteed By Us' - Winchester's 'New' Model 1873" in which we examined the "new" Model 1873 made in Japan by Winchester/Browning Arms. The re-introduction of this classic firearm, an iconic symbol of the American West, caused quite a sensation within the shooting and collecting community.
Now, more than a year later, we are excited about a new addition to the Winchester Model 1873 that has undergone some significant upgrades to the standard model. This new '73 is a cooperative endeavor between Winchester/Browning and Navy Arms with details by Turnbull Restoration and Manufacturing Co. of New York.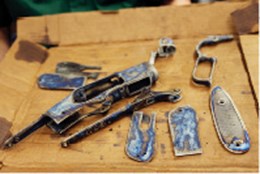 The original Winchester Repeating Arms catalog entry for the Model 1873 offered the rifle with a number of factory upgrades available to the discerning customer. In today's marketplace, where orders and impulse buying literally fly at the speed of light via the Internet, factory special orders are mostly only a fond memory for those who once were able to avail themselves of these cosmetic enhancements.
Valmore Forgett, III, of Navy Arms is changing the playing field when it comes to firearms with class and unique special-order features. Dedicated to being the "first with the finest," Navy Arms is now offering a Winchester-manufactured rifle based on the Model 1873 that is sure to turn heads.
The Navy Arms/Winchester Model 1873 is an old-school classic returned to life. Fresh from the pages of the last Winchester Repeating Arms Co. catalog that featured the Model 1873, back in 1919, the modern cowboy action shooter and/or fine rifle connoisseur can now affordably own a classic special order '73 that would set you back more than $20,000 in today's collector market, if you could even find one.
The '73 redux is received by Navy Arms and then sent to Turnbull Restoration Mfg. in New York for special upgrades. Available only in .357/.38 Spl., the rifle is fitted with a special 20" or 24¼" full octangular barrel not available on the commercial versions.
The wood stocks are completely replaced by deluxe, hand-selected American walnut stocks, hand checkered on the wrist and fore-end and finished in Winchester's classic red-colored stain. One special order feature, standard on this modern classic, is the shotgun buttstock. A Model 71 steel buttplate is given the Turnbull treatment resulting in a rich case coloring that matches the stunning receiver case colors, complemented by niter-blue screws.  
The rifle is then topped with a special Marble Arms gold bead front sight and classic semi-buckhorn rear sight.
For those who would like to dress up their cowboy action shooting retinue, this gun is a straight-shooter, right out of the box. Complete with a "short stroke" kit for the CAS shooters, this is one of the slickest and fastest actions that this author has experienced.
Valmore Forgett, Jr., and Navy Arms introduced the shooting community to replica firearms more than 50 years ago, but make no mistake, this is not a replica, it is a real Winchester—just newer. Price: $2,500. Contact: Navy Arms, 54 Dupont Road, Martinsburg, WV 25404; (304) 274-0004; navyarms.com.