by
Evan Brune, Executive Editor, American Rifleman
posted on July 9, 2020
Support NRA American Rifleman
DONATE
The golden age of military surplus might be behind us, but there are still hidden caches of military firearms from the heyday of the bolt-action scattered around the world. One of the oldest names in military surplus,
Navy Arms
, continues to seek out these guns, clean them up and offer them for sale. The company's latest find is a small collection of Model 1895 Chilean Mausers, and the professionally restored guns are now for sale.
"Navy Arms has been reconditioning original military guns for decades, and the techniques we have always used are designed to keep guns to as close to their original factory look as possible," said Val Forgett III, president and CEO of Navy Arms. "The supply of available guns to recondition is smaller now, no doubt, but the results are still impressive."

The small cache of 7x57 mm Model 1895 Chilean Mausers brought in by Navy Arms are in two configurations, long rifles and short rifles. The guns feature a traditional straight bolt handle, Chilean crest on top of the receiver and their original brass muzzle covers, a rare accessory often lost or destroyed during service or storage. In addition to the 7x57 mm guns, a very small number of rare Mausers rechambered to .308 Win. by the Chilean military are also available.
Unlike many military-surplus offerings, these Chilean Mausers are already cleaned and complete, so there's no guesswork involved in finding out what's hiding beneath dirt and preservative. As such, Navy Arms highlights what buyers should expect to see, condition-wise. The bores do show some wear and will have light pitting. The guns are all in original condition, except for the rear sight slide.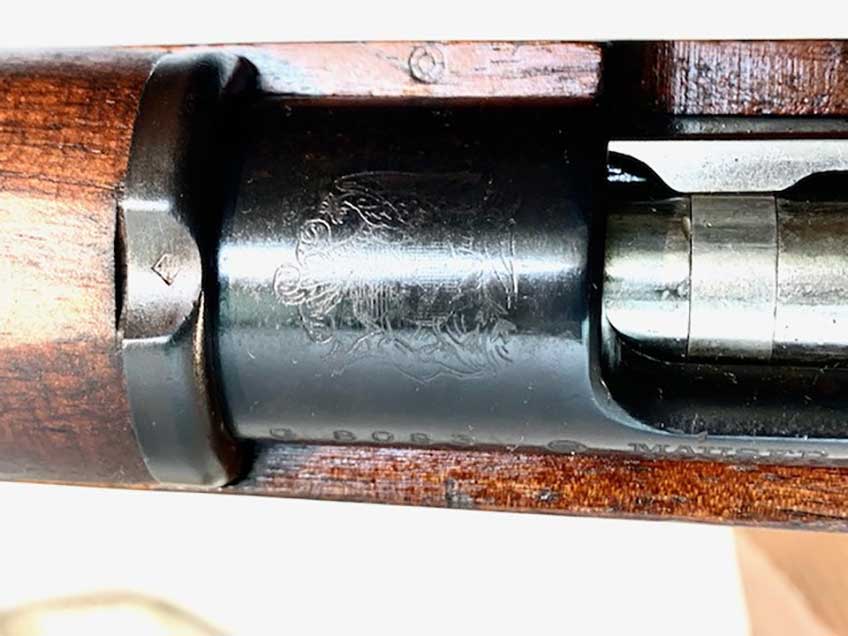 Two condition grades of Model 1895 Chilean Mausers are offered by Navy Arms, each reflecting the condition of the gun's wooden stocks. Grade 1 guns will have no visible cracks in the stock, while Grade 2 guns have visible hairline cracks that may or may not require repair before firing. The guns are all pre-1898 production rifles, so no FFL is required to receive them.
The Model 1895 Mauser is one of the intermediate steps on the road toward the development of the iconic Model 1898, and the rifle saw service throughout Central and South America. One of the more famous uses of the 1895 Mauser was during the Second Boer War in South Africa.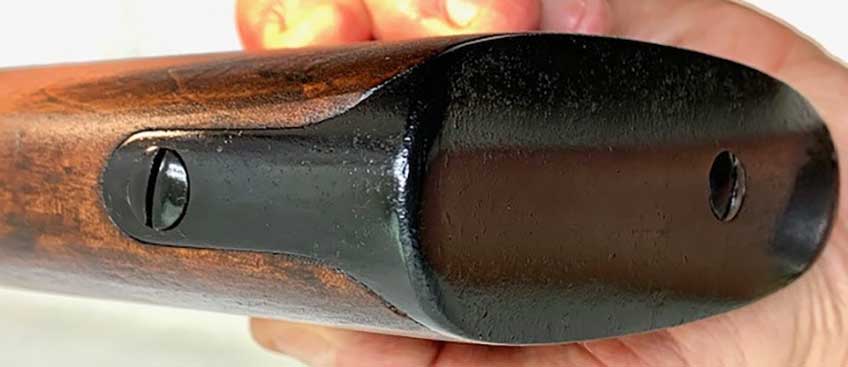 The Transvaal army and Boer guerillas made effective use of the Model 1895 Mauser against the British army. Many of the guns later used by the Chileans were originally produced for the Orange Free State and bear the receiver marking of "O.V.S." In Central America, the Model 1895 played a central role in the Mexican Revolution, arming members of both sides.
Old Western Scrounger has special pricing on these Model 1895 Mausers throughout July. For more information, visit
ows-ammo.com
.