Support NRA American Rifleman
DONATE
Gallery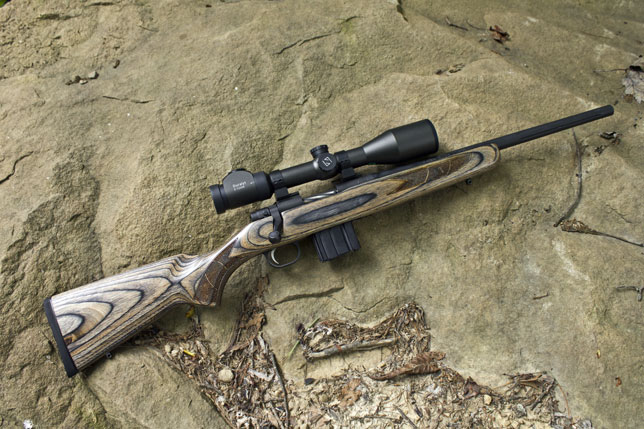 Lightweight
At just a shade under 38 inches and slightly over 6 pounds, the MVP Predator makes a great walking around varmint or calling rifle.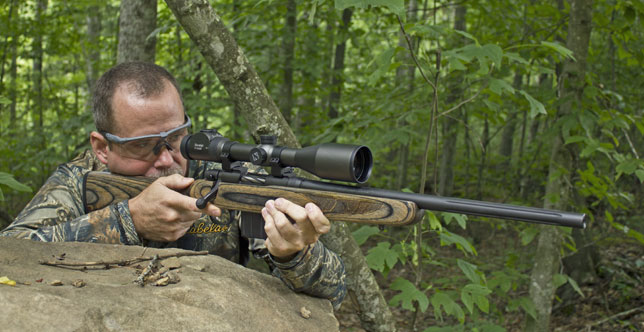 Pleasure to Shoot
Whether shooting off hand on the range or from a hasty position in the field. The MVP Predator's compactness, weight and trigger make it comfortable to carry and a pleasure to shoot.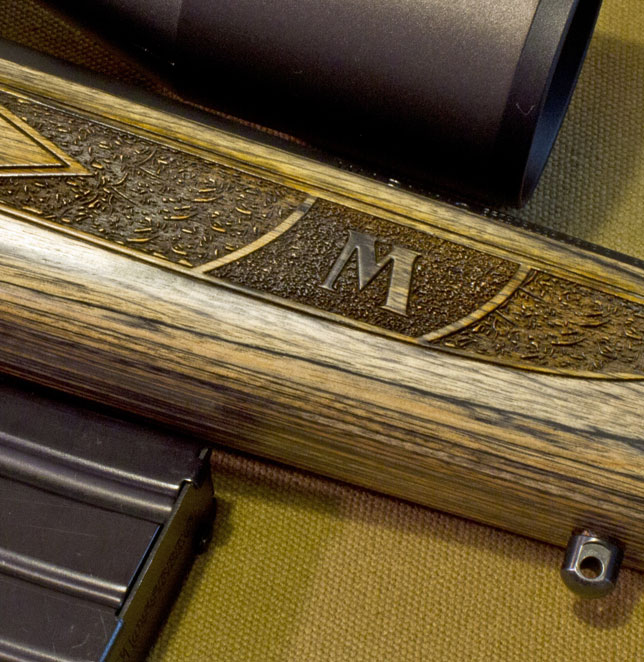 Stippling
Instead of checkering, Mossberg chose to stipple the grip panels on the forearm and at the wrist of the MVP Predator. It provides a cool look that is functional.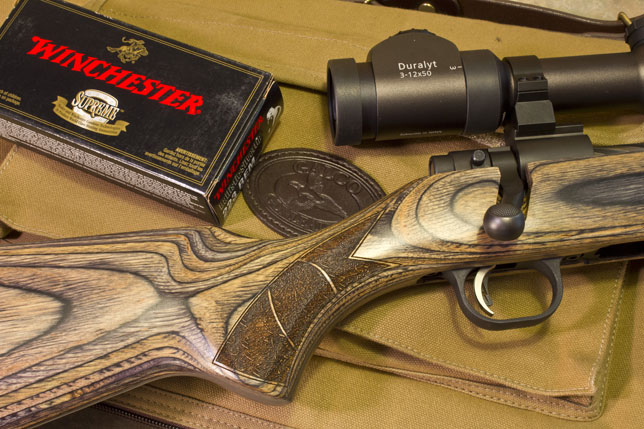 Stock
The stock on the MVP Predator is made of laminated hard wood and the alternating colors provide an almost camouflaged appearance.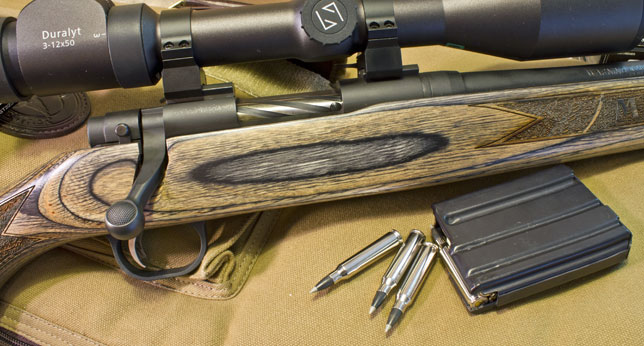 AR-15 Magazines
Having the ability to utilize any AR-15 magazine adds versatility to the MVP platform. It will accept five-, 10-, 20- and even 30-round AR magazines.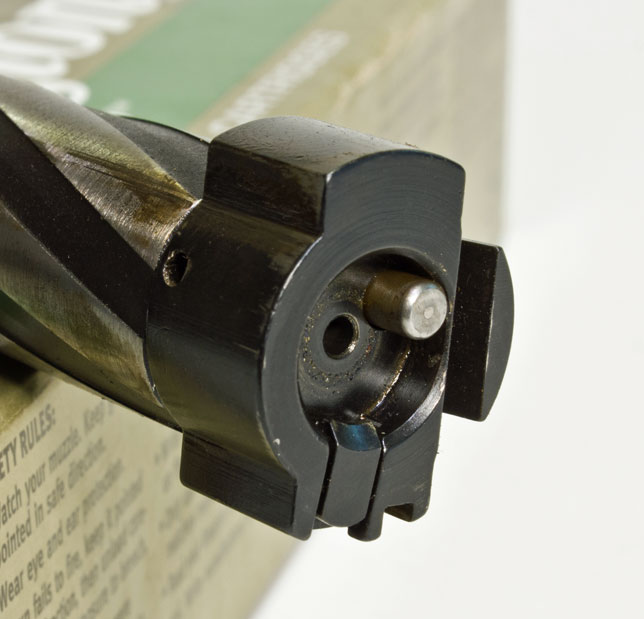 Drop-Push Bolt
Like its older brother, the MVP, the MVP Predator utilizes the Drop-Push bolt. Notice the hinged flange on the bottom of the bolt face. (Right side.)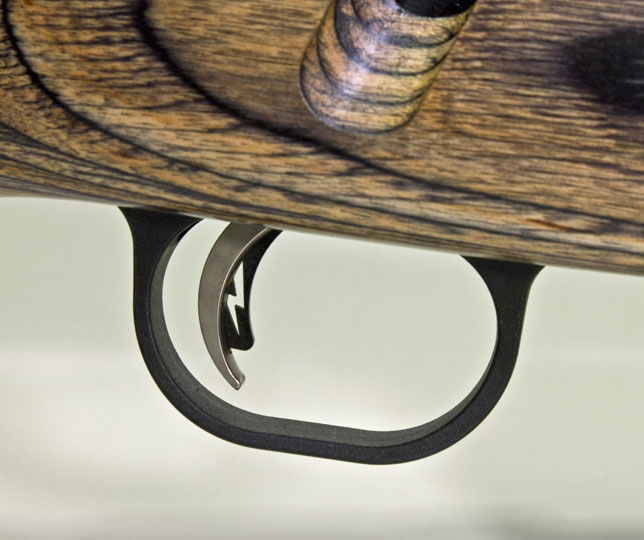 LBA Trigger
One of the best features of the MVP Predator is the Mossberg LBA Trigger. Its user adjustable and provides a crisp pull.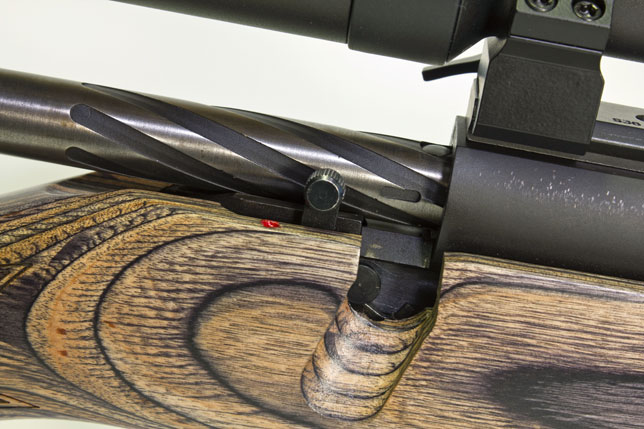 Controls
The MVP Predator features a fluted bolt body and a two-position thumb safety.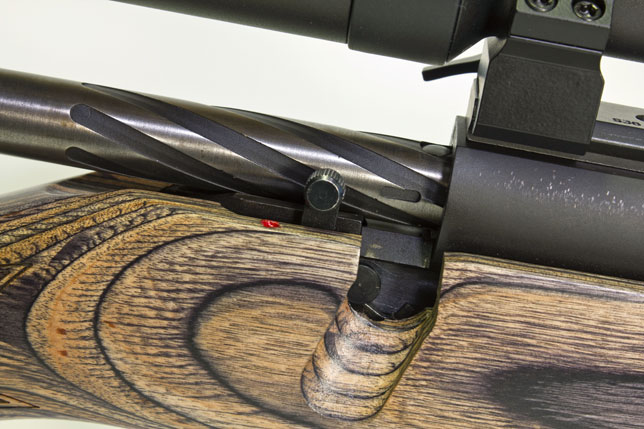 MVP Predator
Mossberg's MVP Predator is a shooter, delivering plenty of precision to whack predators out at the extent of the range of the .223 Rem.