by
posted on July 15, 2012
Support NRA American Rifleman
DONATE
Gallery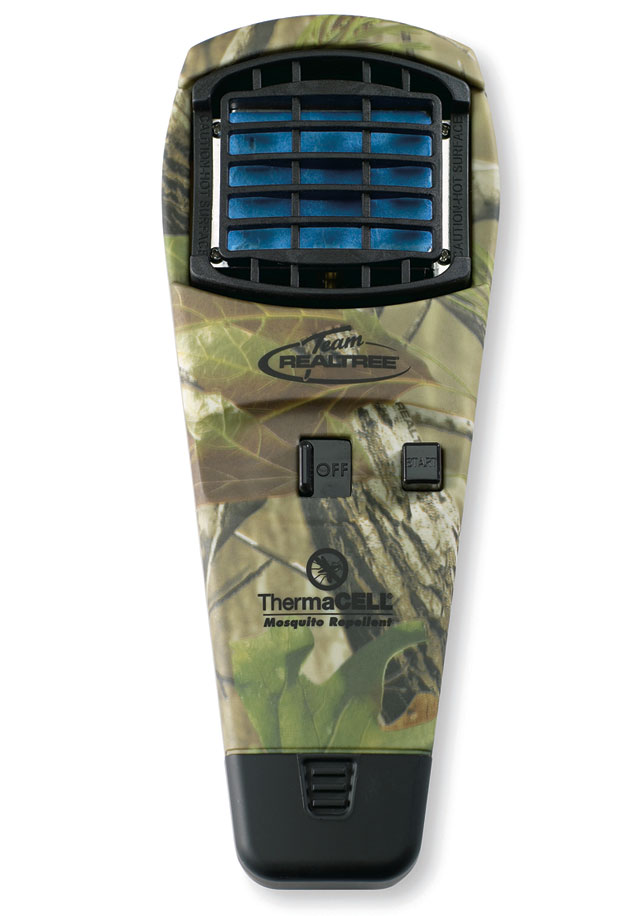 ThermaCELL
Anyone who spends time outdoors when it's warm knows the irritation of mosquitoes and other flying insects. Whether shooting, grilling or relaxing outdoors, a ThermaCELL makes being outside a lot more enjoyable.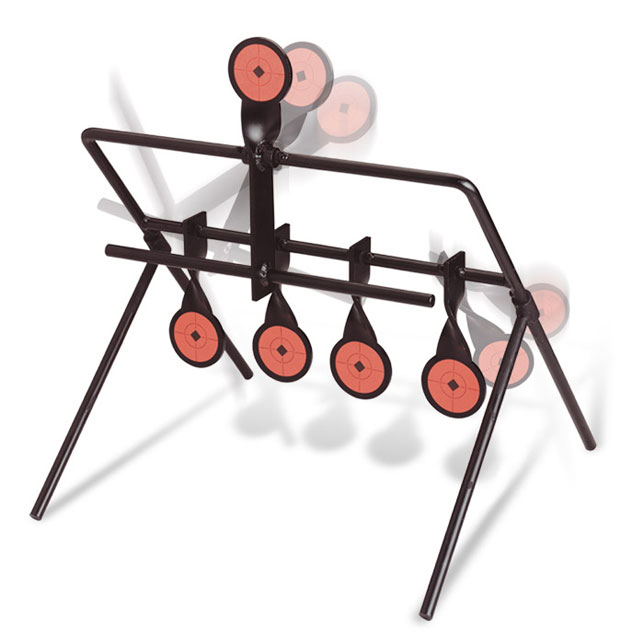 Birchwood Casey Gallery Resetting Targets
Join dear old Dad for hours of fun with Birchwood Casey's Gallery Resetting Targets. These .22 rimfire targets continuously reset, require no assembly and fold down flat for easy storage.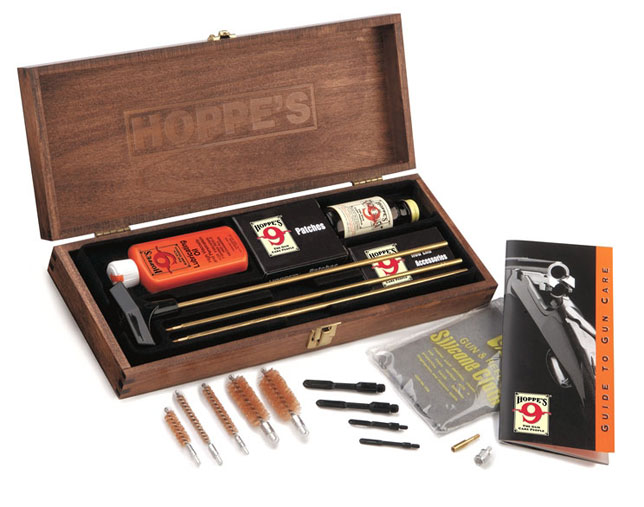 Hoppe's Deluxe Cleaning Kit
Help your father keep his firearms in pristine condition with Hoppe's Deluxe Cleaning Kit. This versatile kit comes with five bronze brushes, a three-piece cleaning rod, four slotted ends, a rifle/shotgun adaptor, Hoppe's No. 9 solvent, lubricant and Hoppe's "Guide to Gun Care" in a dark wood presentation box.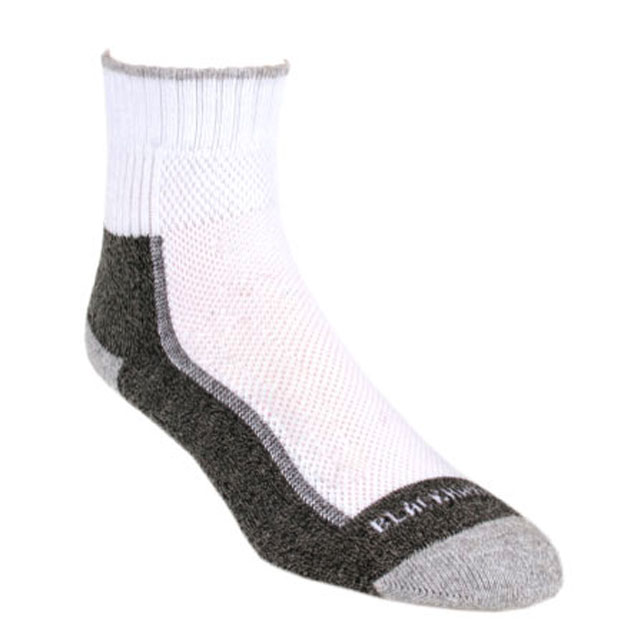 Blackhawk! S.A.S. Operator Cut Socks
Keeping feet cool and dry keeps them comfortable and able to go all day long. Blackhawk!'s S.A.S. Operator Cut Socks are made of cotton and polyester and are great at cushioning feet that are on the go.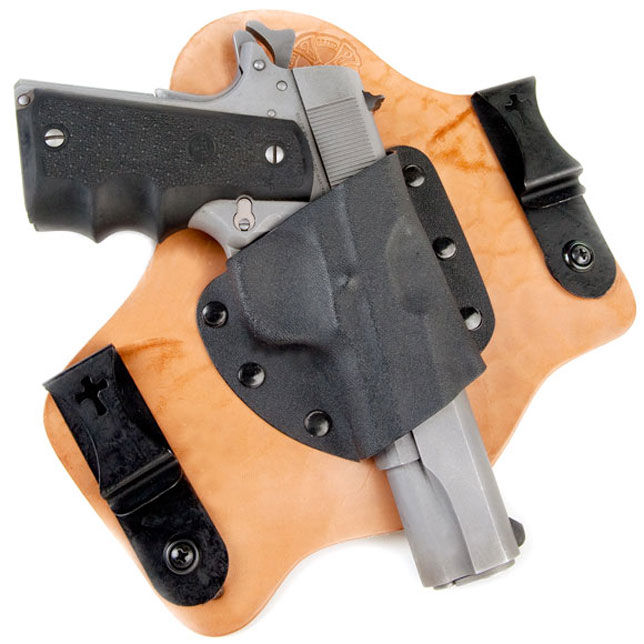 CrossBreed SuperTuck Deluxe
Comfort is the key to having a gun when you need it, and CrossBreed's SuperTuck Deluxe is an inside-the-waistband holster made of leather, steel and kydex that brings comfort to a whole new level. It has and open-bottom design that allows for different handgun lengths, and it's adjustable for a variety of ride depths and cants.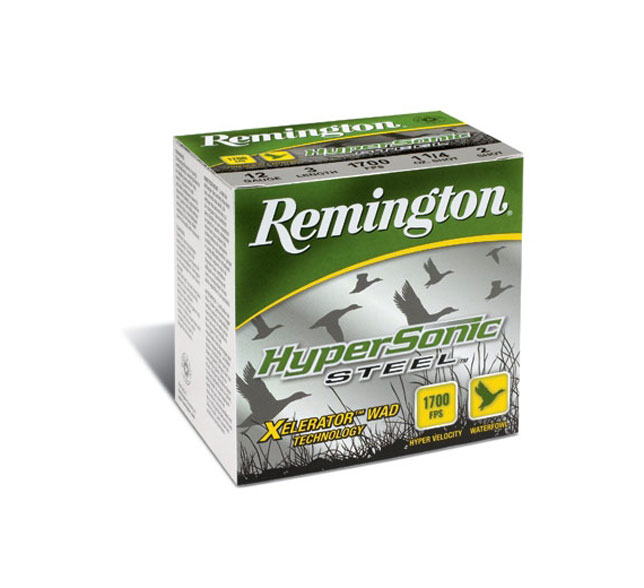 Remington Hypersonic Steel
With 1,700 fps of hard-hitting steel in every shell, Remington Hypersonic Steel waterfowl loads provide dads with the power to bring home a duck dinner for the family by shortening his lead by up to 8 inches at 40 yards.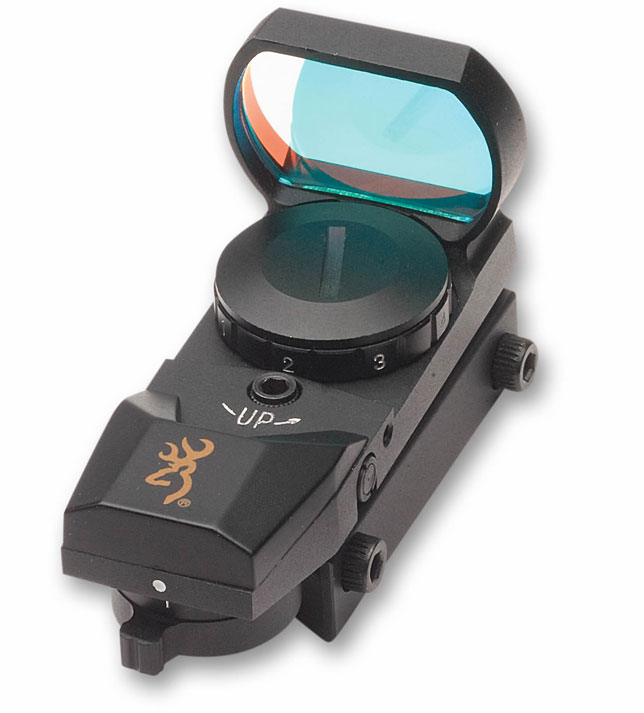 Browning Buck Mark Holographic Sight
Built for Browning's popular rimfire handgun, the Buck Mark Holographic Sight easily attaches to Buck Mark pistols via a Buck Mark Scope Base, which is available as an accessory. Powered by a single lithium battery, the Buck Mark Holographic Sight provides a 15.7 meter field-of-view at 100 meters with unlimited eye relief for under $50.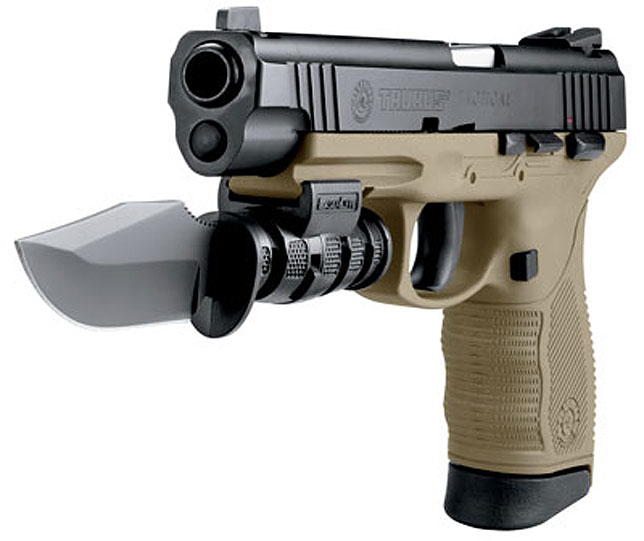 LaserLyte Pistol Bayonet
Some fathers have just about everything, except a LaserLyte Pistol Bayonet. This mini survival knife features a top-serrated, two-tone KA-BAR blade and fits any medium to large pistol with an accessory rail.

ATI Adjustable Hunting Stock
Advanced Technology International has created shotgun stocks and fore-ends to fit shooters regardless of the person's size or the amount of clothing worn in the field. The Adjustable Hunting Stocks provide up to 2 inches of adjustment with a push a button. The stock comes with cheek rest and recoil pad. This DuPont polymer stock fits Remington 870, Maverick 88, Winchester 1200/1300 and Mossberg 500/590 model shotguns.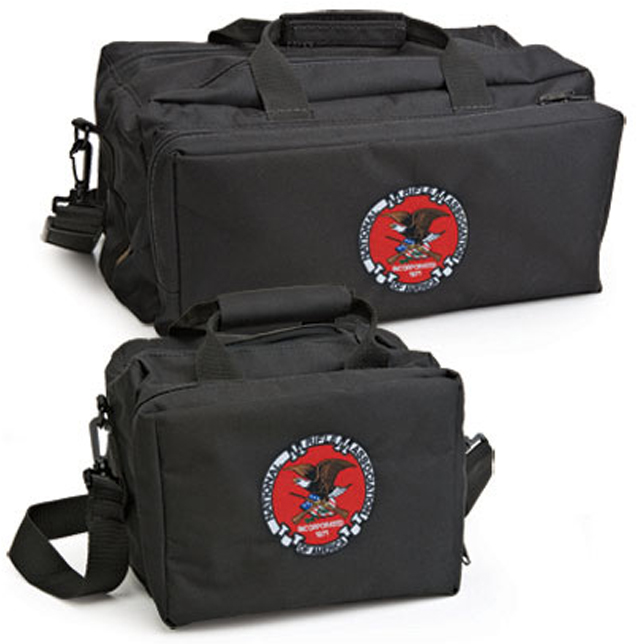 NRA Range Bag
Made of Cordura Nylon, the NRA Range Bag safety carries multiple handguns and comes with a removable divider in the main compartment, sections for easy access to ammo and gear, and an adjustable padded shoulder strap for easy carry. Available at www.nrastore.org.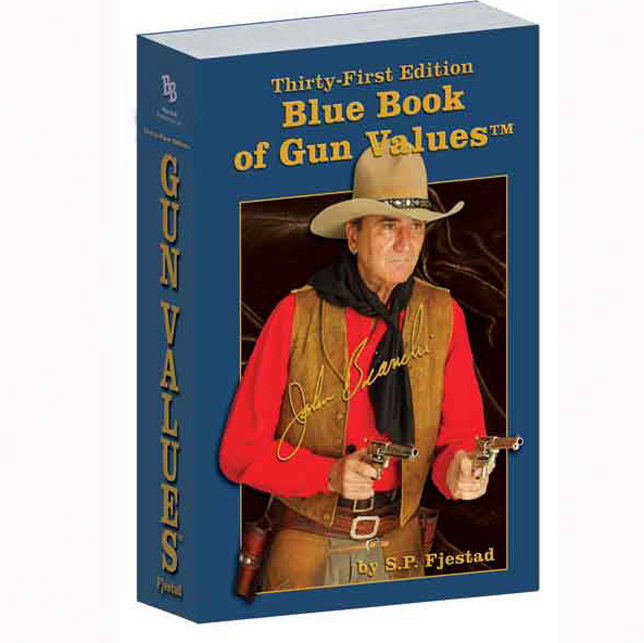 Blue Book of Gun Values 31st Edition
The Blue Book of Gun Values has a reputation as the firearms industry's most trusted reference book providing information and value to all manner of firearms. The 31st Edition has been revised and expanded to include domestic and imported 2009 models, and its antique values, serialization and identification sections have been updated. It also included a Color Photo Percentage Grading System with NRA condition factors converted to percentages. Available at www.nrastore.org.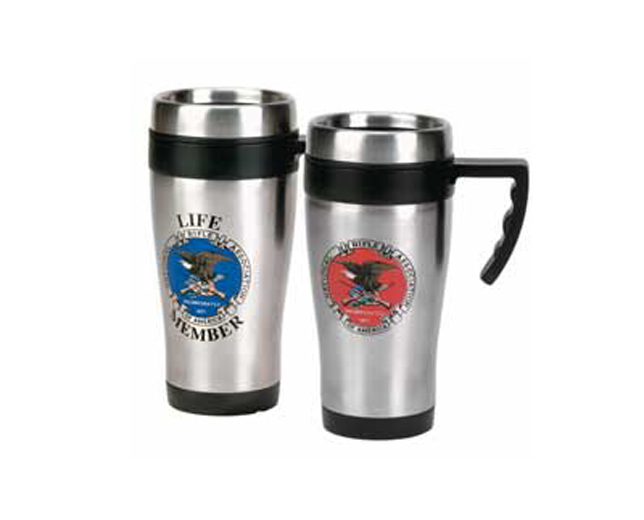 NRA Stainless Steel Mug
This 14-ounce stainless steel mug will let your Dad show his NRA pride everywhere he goes, and is available with a full-color NRA shield in red and Life Member blue. Available at www.nrastore.org.

NRA Membership
Help preserve America's 2nd Amendment rights by purchasing a membership for your father or by extending his active membership. In addition to providing needed support for American freedom, every member receives a monthly copy of American Rifleman, American Hunter or America's 1st Freedom magazine.