by
posted on April 2, 2014
Support NRA American Rifleman
DONATE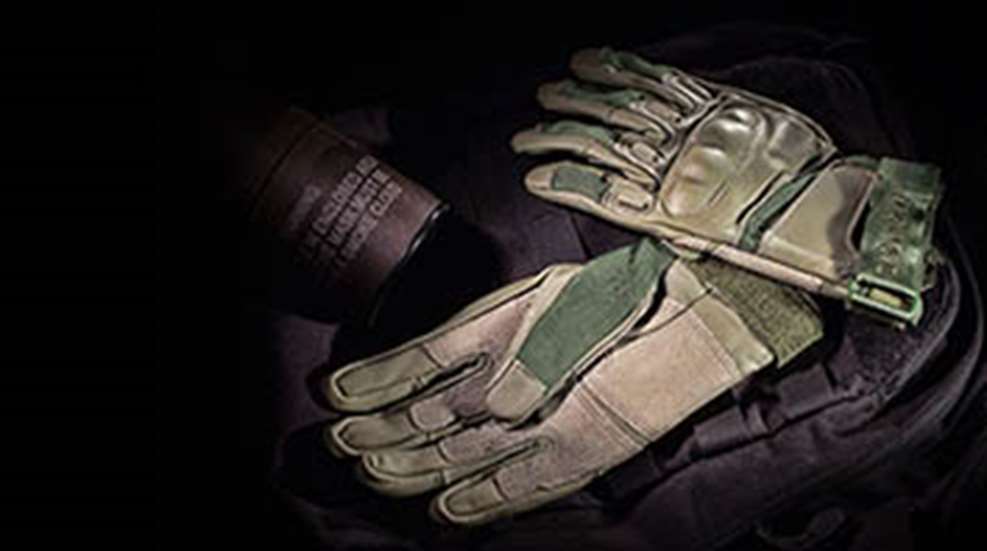 Most Lazy-Boy-riding gun writers are incapable of imagining the things those who have stood on the front line of freedom have learned. That's why I've been "grilling" my oldest grandson about gear since his return from the luxurious accommodations of a forward operating base in Afghanistan.
For example, he's seen expensive tactical gloves fall apart a week after arriving. Most of us will never put them through that kind of wringer, but his observations still apply to what many of us wear at barricade-and-barrier-rich tactical courses.
Regardless of brand, fingertips wear out with enough use. Hard-shell protection on the knuckles and back of the hand reduce the chances of tearing in the area (and hand bruising), but that polymer can start to separate from the glove, forming a slight gap that nails, hinges and objects get hung up in. If the wearer is in a hurry to free his hand, the glove is often torn.
Kevlar in the gloves seems to survive long after the nylon and leather is disintegrating. It makes sense, although its main purpose is to offer some protection from a flash fire and decrease the chances of injury by knives or sharp objects.
Fit and confidence are key, according to him. If you can't feel the trigger, forget it.
Weighing all the advice, I've decided when the next soldier in the family graduates from Advanced Infantry Training in three weeks, I'll be handing him a pair of Blackhawk S.O.L.A.G. HDs with Kevlar. He likes the Blackhawk brand, a lot. I had him try on sizes during his weekend pass after Basic a few weeks ago, so I'm confident of the size.
And there's a lot to like in the design, too. It's got the flash-and-flame protection of Kevlar. Unlike the recreational winter gloves I prefer, the stich doesn't run down the middle of the trigger finger. Hard shell protection at the back of the hand and knuckles is stitched under the leather instead of being exposed. Add reinforced fingertips, extra leather on the palm sculpted to minimize the chances of encumbered movement and dual cinch points (at the wrist and back of the hand), and I'm confident this glove is ready for deployment.
I don't know how long they will survive the rigors of Infantry abuse, but I do know the pair I'm picking up for myself will outlast my recliner.