Gallery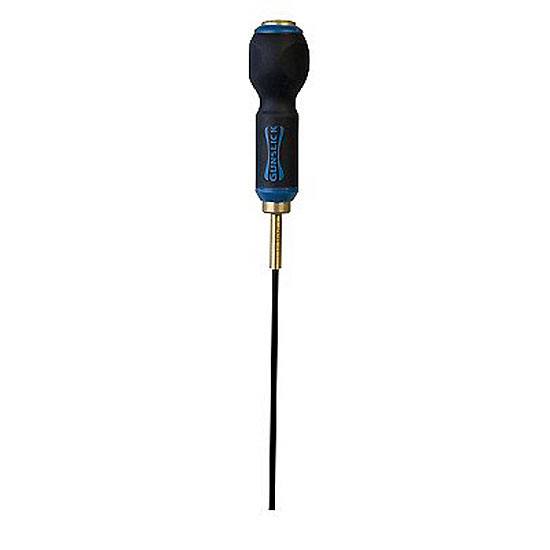 Gunslick Carbon Fiber Cleaning Rod
A good cleaning rod is a crucial tool on every shooter's work bench. However, metal rods can damage the interior of a barrel if care is not taken.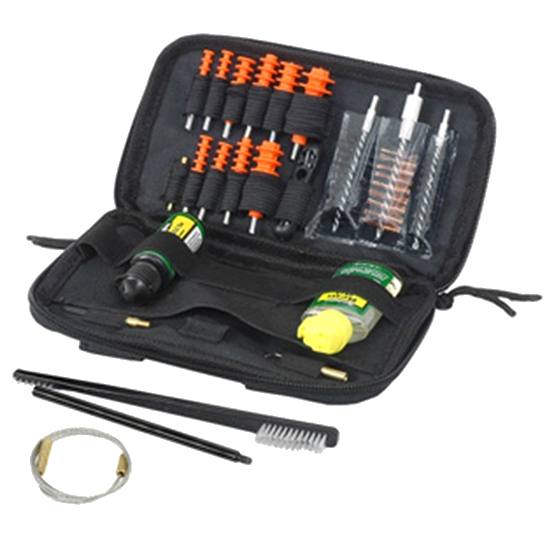 Remington Squeeg-E Universal Field Cleaning System
Keeping a firearm clean in the field can be difficult, especially if you are carrying multiple guns. On top of having to carry rods, jags and slot tips, patches must be kept clean and dry—unless your kit doesn't contain patches.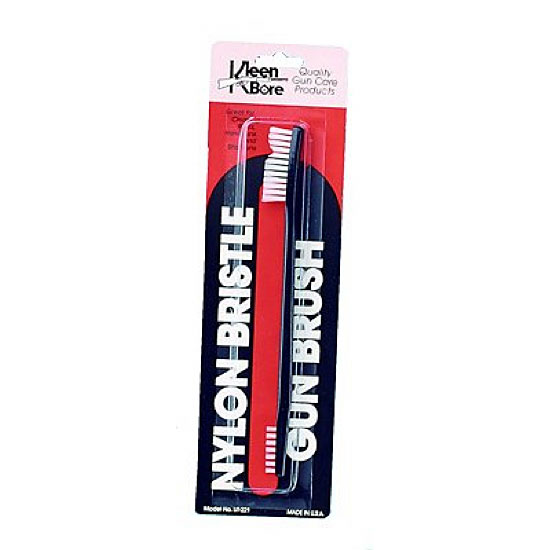 Kleen Bore Nylon Bristle Gun Brush
There are a lot of ways to clean the small crevice areas of a gun, but few are better than a good Nylon bristle brush.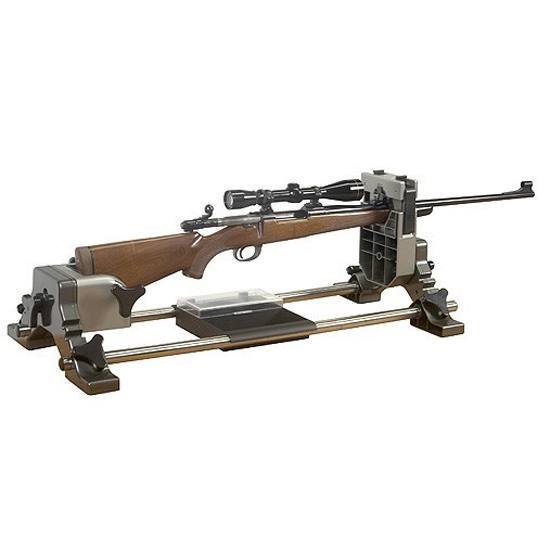 Lyman Revolution Rotating Gun Vise
It can be difficult to clean, maintain and repair a firearm while holding it with one hand. That is where a gun vise becomes so useful.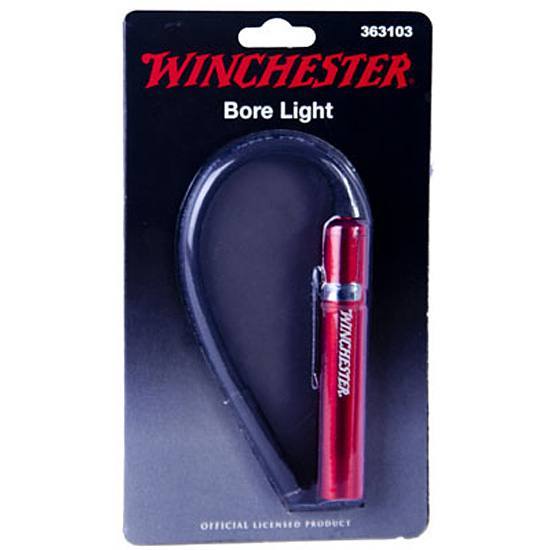 Winchester LED Flexible Bore Light
It's hard to see into a barrel to ensure that it is clean or to check for damage. Flashlights work to a degree, but not as well as the Winchester LED Flexible Bore Light by DAC Technologies. This small light has an included single AAA battery that runs the LED emitter on the end of a goose-neck type arm that is flexible and long enough to easily light up any bore. It also comes with a pocket clip to ensure you always have easy access.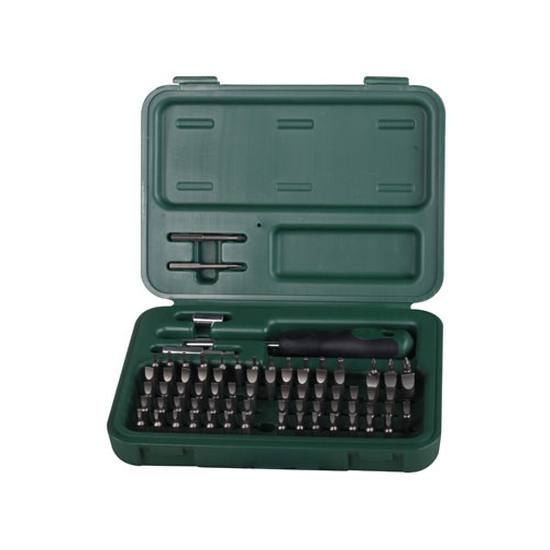 Weaver Multi-Bit Gunsmithing Tool Kit
Since many of us just want to shoot, we usually leave repairs to the gunsmiths of the world. However, there are times when minor adjustments have to be made, and having the proper tools can make a real difference. 
Tipton 26 Piece Ultra Jag and Best Bore Brush Set
If you like to shoot a variety of different firearms, then you need to have jags and brushes for each caliber. While these can be purchased individually for specific calibers, a good set provides most of the caliber popular choices, while providing a convenient storage place on the bench.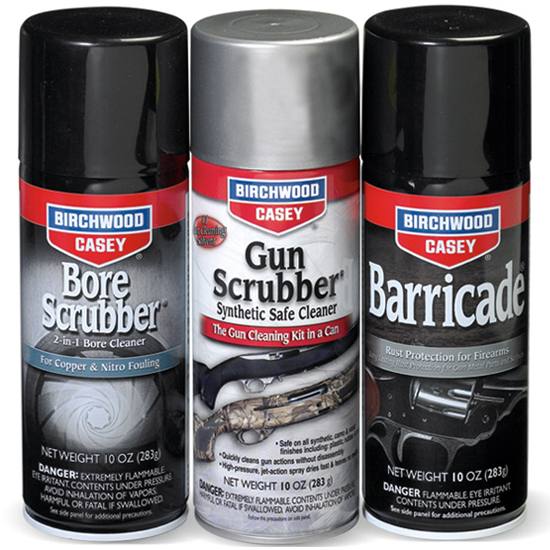 Birchwood Casey 1-2-3 Aerosol Value Pak
Whether you like sitting quietly and scrubbing out every little nook and cranny on a firearm with a brush and a rag or not, Birchwood Casey products can help.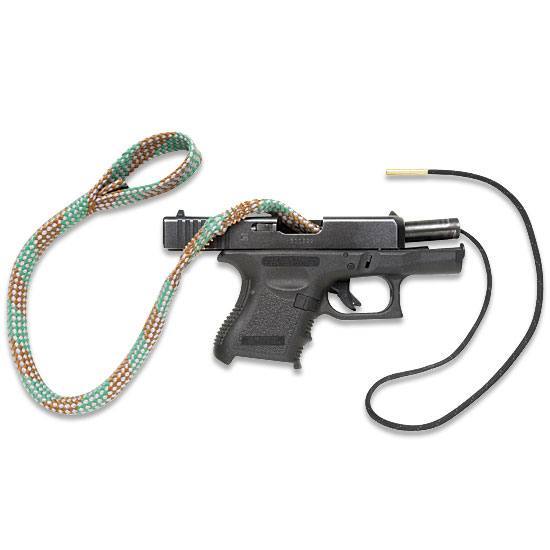 Hoppe's Viper BoreSnake
The BoreSnake is considered one of the fastest and easiest ways to clean a dirty barrel, with its inline brushes and locations for both bore cleaner and lubricant. 
Outers Universal 28 Piece Cleaning Kit
Whether you're planning to purchase one gun or several, you're going to need a cleaning kit when you get into shooting or hunting. The Outers Universal 28 Piece Cleaning Kit makes an excellent starter kit, with three brass rods, five jags, multiple brushes, two slotted patch loops and an aluminum carrying case featuring Realtree AP HD Camouflage. With this kit, shooters can maintain most popular rifle, handgun and shotgun calibers. Even long-term shooters and hunters can benefit from having everything together in a convenient easy-to-carry case.