Support NRA American Rifleman
DONATE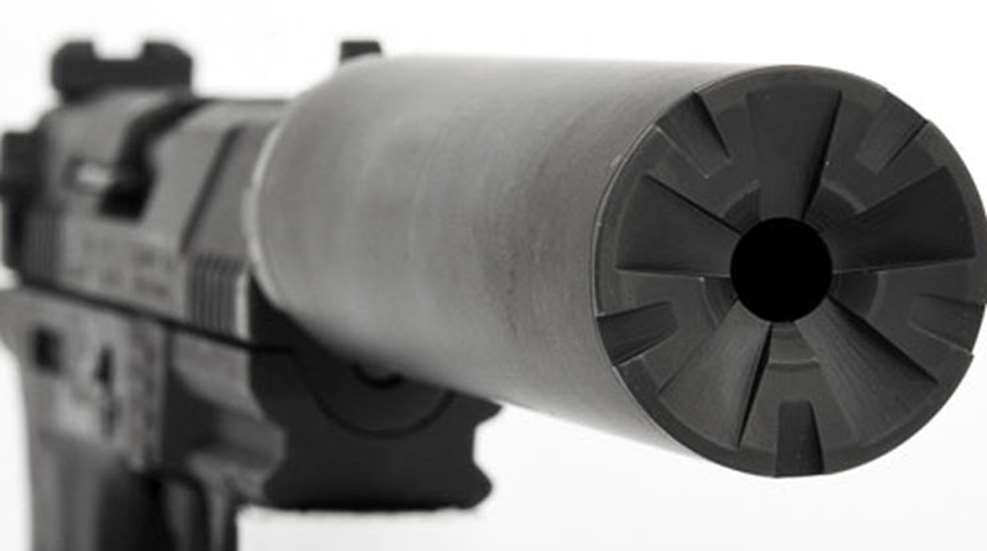 If you drive a '73 Plymouth Fury III down Main Street after dropping the back half of its exhaust system, you likely will get a ticket. It is a loud, concussive experience—until you put a muffler on it. Then it is just a Sunday drive with a rustbelt classic. But try and reduce the report of a firearm with more than century old technology and you not only need to pay $200 and undergo a lengthy application process, including fingerprints, photographs and a visit to your local sheriff's office—all in the interest of keeping the sound of gunfire from damaging your and others' hearing.
In the 1910s and 1920s,
American Rifleman
's pages were filled with advertisements for the Maxim Silencer Company. Not Sir Hiram Maxim, but his son Hiram P. Maxim, who was a quite a prolific inventor and a dedicated shooter as well. Arms historian David Truby penned an excellent article for us back in the 1980s entitled
"Dr. Shush."
Suppressors—none completely eliminates all sounds of of firing—were grouped in with machine guns and sawed-off shotguns under the National Firearms Act of 1934. But do they really belong in the same category as a machine gun? All they do is reduce the number of decibels produced by a gun shot. And that reduction can vary, but the bottom line is that they make guns "ear safe" without affecting how they perform otherwise. In other countries—including those with very restrictive gun laws—suppressors are considered the polite thing to do. Shooting unsuppressed is frowned upon; it's simply rude. And in an unusual bit of irony, a suppressor you can buy at the hardware story in other countries takes six months and the permission of the Federal Government here.
Well, instead of talking about preventing hearing damage, Rep. Matt Salmon (R-AZ) is actually doing something about it. Last week he introduced H.R. 3799, the
Hearing Protection Act
(HPA).  which can do something for the shooters of today and tomorrow. It can prevent them from becoming deaf like me.
For more on suppressors and how they work, please enjoy the following articles:
Suppressors: Taking the Bang Out of Shooting
The Real Scoop on Sound Suppression
Sound Suppressors 101
Suppressors for Hearing and the Shooting Sports
Q&A With the American Suppressor Association
Suppressors: What We Can Learn from the UK Experience