Support NRA American Rifleman
DONATE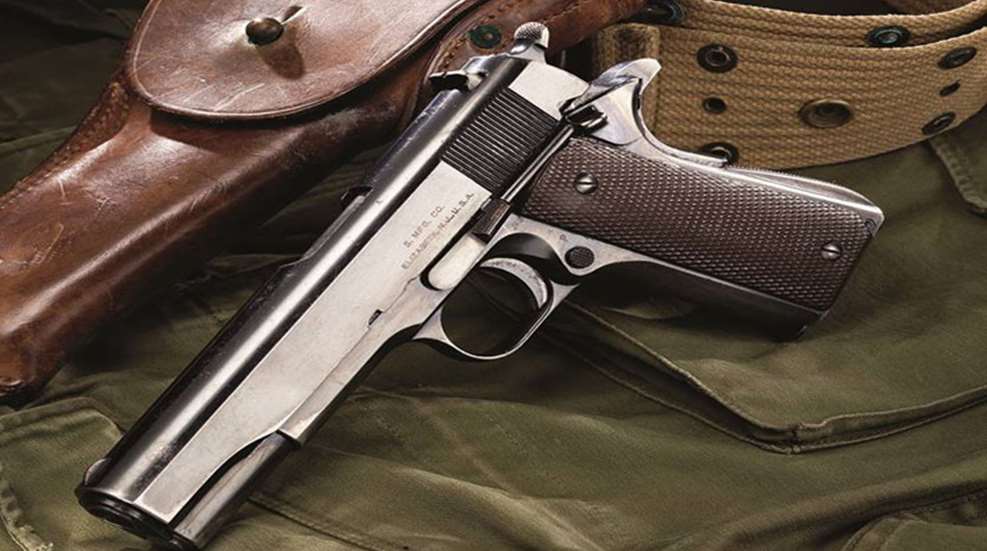 Designed more than 100 years ago, does the stalwart .45 still have a place in the modern handgun market?

Yes. Yes. And, yes. Sorry if you came here to read about the superiority of molded plastic and double-column magazines, but today I can't bring myself to spend even a minute comparing the ergonomic characteristics of Glock's Gen.4 textures and Springfield's new Grip Zone concept. Today it's all about steel frames, wood stocks, real stippling and a heft-in-hand that makes shooting .45 ACP a blissful pursuit to be enjoyed eight rounds at a time.

As I write this I'm awaiting a flight to Arkansas where I'm going to hook up with the guys from Nighthawk Custom and film an episode there for "American Rifleman Television." I'm not afraid to admit how excited I am to see skilled gunsmiths building some off the nicest M1911s on the market from top-grade machined components, assembled and finished by hand. One gun, one gunsmith, the way things used to be done. These guns have character and pride built into them, as well they should. Each gun is stamped with the initials of its gunsmith. No excuses here, these guys own their work and aren't afraid to put their name on it.
If this is getting too gushy, it can't be helped. The legacy and tradition of service carried on by modern M1911s cannot be replicated in cookie-cutter black pistols. Don't get me wrong, I love those polymer guns too, and next week I may write and equally biased post to their benefit, but like I said, today is about M1911s.

To address the opening question more specifically, M1911s are not only relevant, they are a market onto themselves and a lively one at that. There are several makers, such as Nighthawk, Wilson Combat (also in Berryville, Ark.), Cabot and Les Baer, building firearms of the highest order, equal parts art and armament, within the M1911 market. But there are also the Kimbers, Rock Island Armorys, Rugers, Remingtons, Springfields, Smith & Wessons and many others filling in all segments of consumer demand. Not only are they available, they are performing as personal defense firearms, hunting handguns and competition arms. You can't swing a dead cat at the local range without hitting three M1911 shooters—usually one with a double-column, flared-mag-well competition rig, one with a holster-worn personal-defense piece and another meticulously inspecting an original (or reproduction) World War-style arm.
Not only are M1911s relevant today, they are a fundamental component of the modern gun culture.