Support NRA American Rifleman
DONATE
Colt's been producing its iconic Model of 1911 semi-automatic pistol for more than a century, but making the modern Colt M1911 is a bit different than what it took to create the classic. Today's Colt M1911 is a reflection of what shooters want in a gun, and that process started several years back when Paul Spitale, Colt's senior vice president, joined the company. Watch our "American Rifleman Television" feature segment above to learn about making a modern Colt.
"What was happening with Colt when I got here in 2015, we had a broad line, relatively broad line, and most of them were built against what we would call today a more traditional-looking 1911," Spitale said. "We really didn't have a lot of products for today's 1911 shooter, competitive shooter, and one of the goals we had early on was, 'How can we bridge this tradition and then bring it in to a shooter that would want to shoot our gun?' So, for me, the most important stride forward for us was the competition pistols."
One of Colt's first steps in modernizing its line was to craft the Competition Pistol, a dedicated design that was built for the competition circuit and drew inspiration from the Colt M45, which had been modernized and was adopted by the United States Marine Corps in 2012. Many of the features found on the M45 were incorporated into the Competition Pistol, which soon became a standout in the Colt lineup.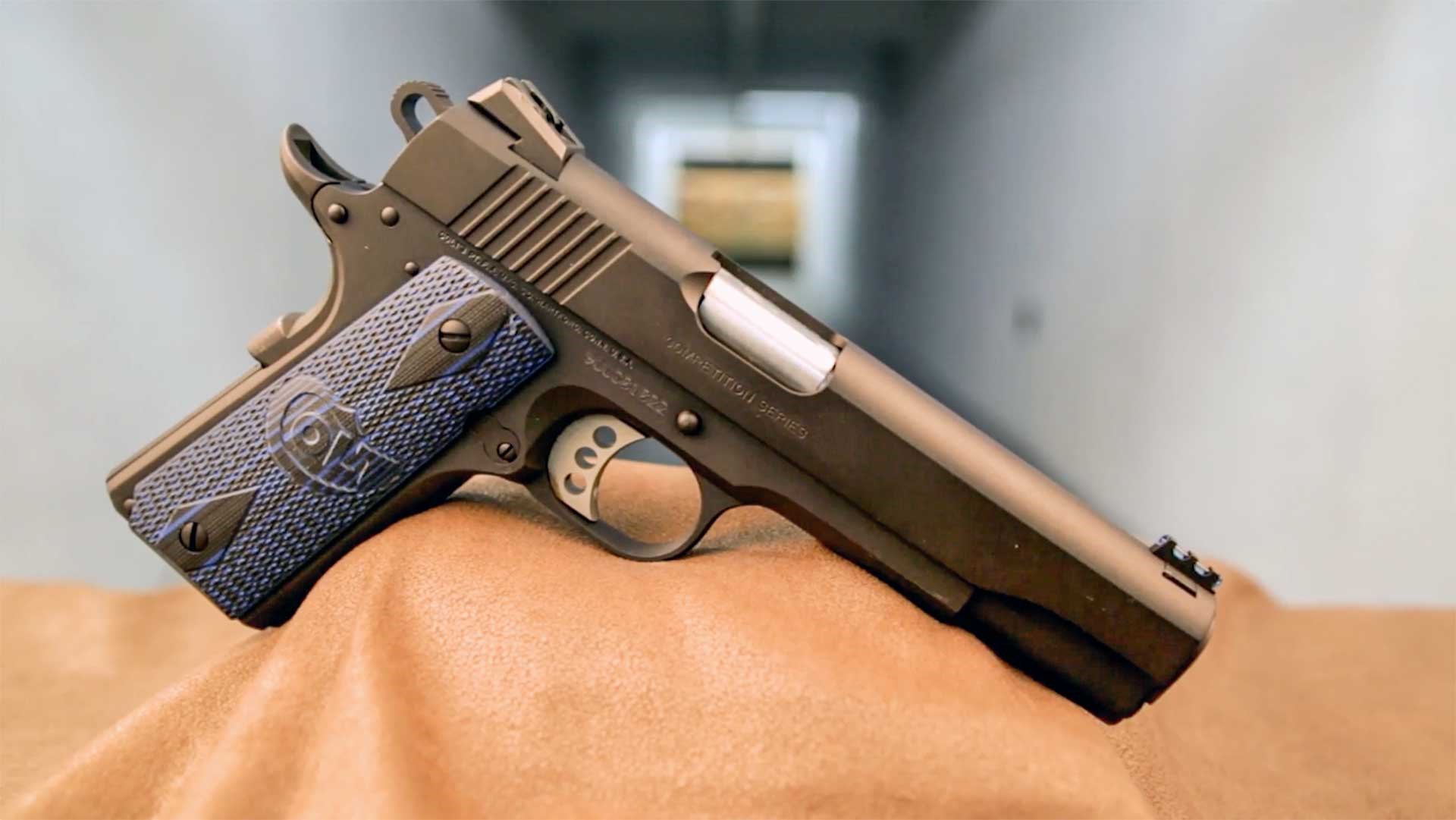 "While that product lived standalone for some period of time, what we quickly discovered was if we took the dual-spring recoil system from that, for instance, the wide serrations, take that upswept beavertail and use that across the line, take the G10 grips and use those across the line, and we started walking through each area of the 1911 lineup and taking those things and applying them to it," said Justin Baldini, Colt's production director. "It started with the Competition Pistol because we really didn't have anything in our lineup for somebody who was going to go shoot IDPA on Saturday. This was the gun where they could walk in, they could pick it up on Friday night and be ready to shoot on Saturday and be competitive with it."
Colt also focused on its offerings that were built for law-enforcement and military use, and one of the upgraded designs was the Colt Combat Unit, a gun loaded with features designed for professional use. The gun's stainless-steel construction was finished with an all-black ion-bond finish that reduced its visual signature. Additionally, the front strap was checkered, and the mainspring housing incorporated a funneled magazine well for easy reloads. The gun also featured an ambidextrous safety, cocking serrations at the front and rear, a Novak fixed rear sight, a tritium-illuminated front sight, National Match barrel and a dual-recoil spring system.
"Colt has a great relationship with law enforcement and military ever since it began," said Mark Redl, Team Colt shooter. "This is the latest version of a gun that was designed and built specifically for operators, with the help of Daryl Holland, who is on our pro staff. We built the gun that has the features that he looked for when he was in the military."
Of course, despite the many changes in the Colt lineup over the last few years, Colt still sells its tried-and-true 1911 Classic.
"If I took the name 'John Browning' and 'Colt' and put them together, the first thing that should come to mind is the 1911," Redl said. 'This gun, the way it is and the feature set on it, is almost the same as it was back in 1911. There are a couple changes that the military did over the years, a couple scallops here. We've put a little higher visibility sights on it to make it more user-friendly, because lets face it, if I buy it today, I want to use it. The great thing about this gun is the blued steel. It's made from forgings, forged frame, forged slide, walnut double-diamond stocks. When you see this gun, there's no doubt in your mind that you're looking at a Colt 1911."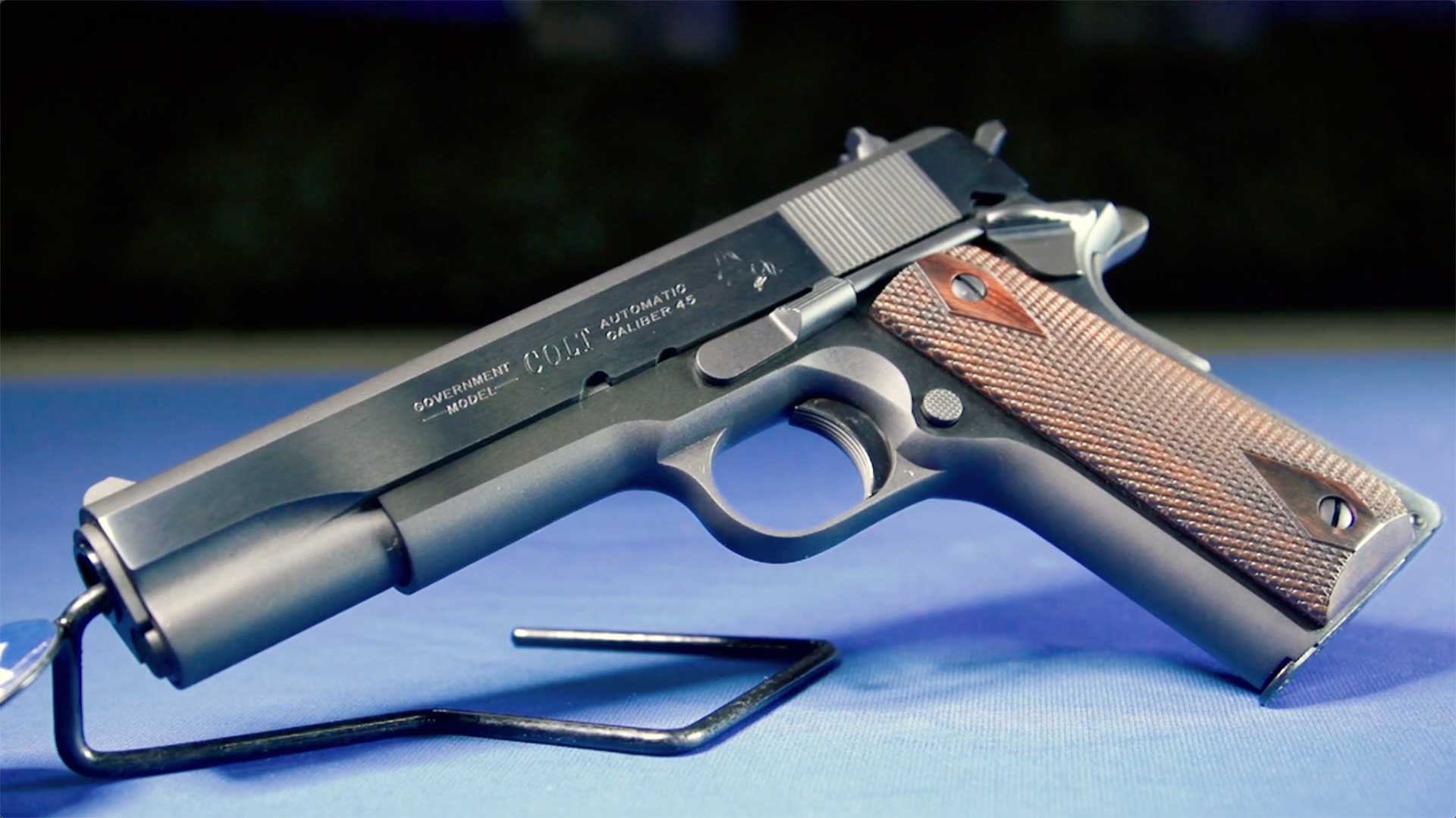 The use of forged components combined with attention-to-detail in the gun's construction is what makes Colt handguns special, according to Spitale.
"When you talk to gun builders, some of the biggest and brightest names in our industry, their love of Colt guns is special," he said. "There's many people out there that talk about the value of a gun or the strength of the steel, but many of those gun builders, they like nothing better than to get their hands on Colt steel and be able to work on a Colt 1911. I like the fact that very few companies can do that the way we can, that we build a different gun using U.S. forged steel. They're stronger, they hold up, they're very accurate guns right out of the box, and to have that reputation of quality in our industry is something special, and not everybody has that platform to build from."
To watch complete segments of past episodes of American Rifleman TV, go to americanrifleman.org/artv. For all-new episodes of ARTV, tune in Wednesday nights to Outdoor Channel 8:30 p.m. and 11:30 p.m. EST.