Support NRA American Rifleman
DONATE
World War I saw the evolution of many aspects in regards to arms, with one of the most notable being the introduction of fully automatic fire capability across various sizes of small arms. This included the development of the submachine gun, or a smaller-sized, man-portable machine gun chambered for pistol cartridges. The Germans were some the the first to develop and field a working model into combat, with the use of the Bergmann MP18, adopted in 1918.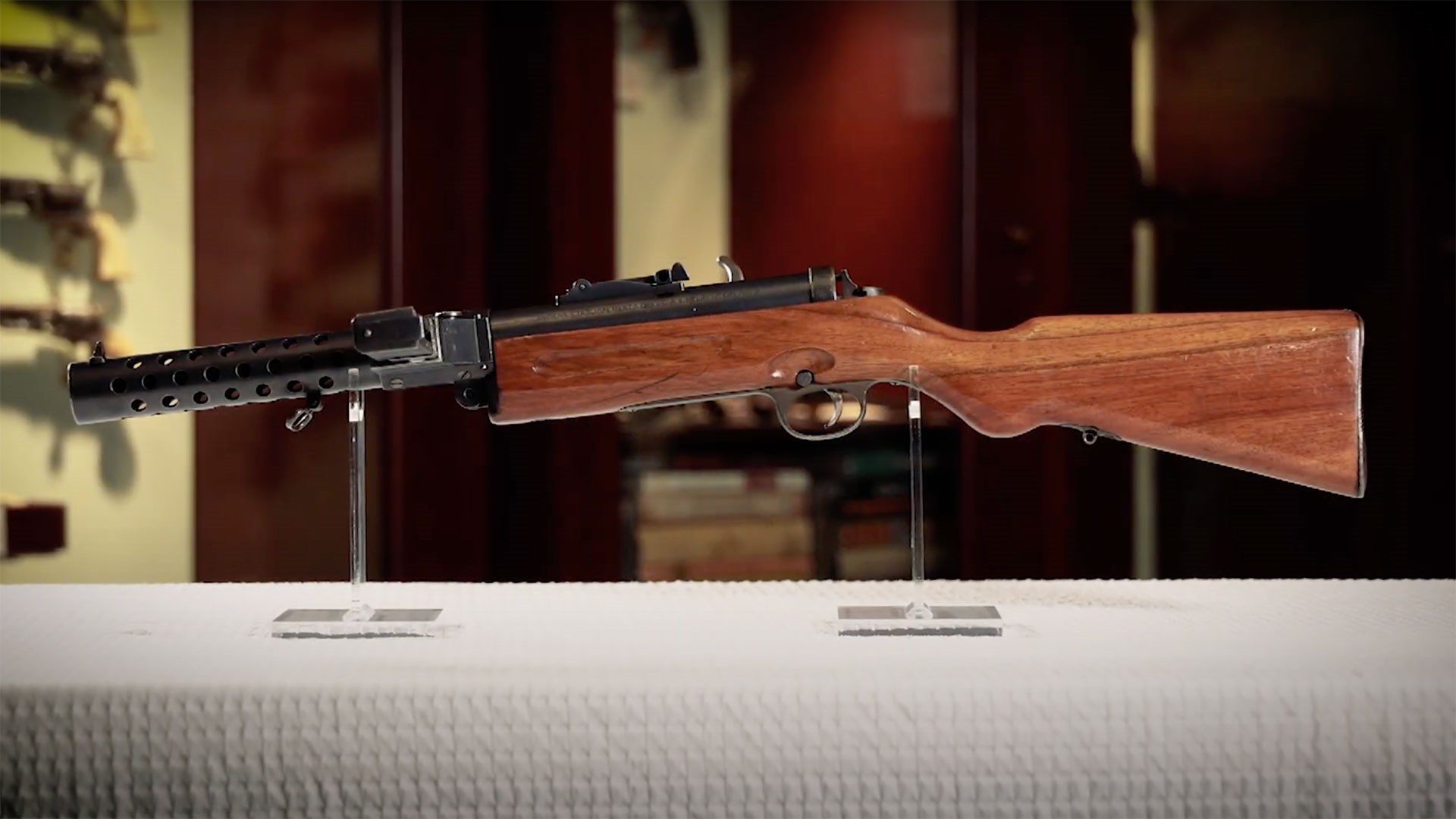 Firing from the open bolt and feeding from a side-mounted detachable drum magazine, the MP18 was controllable in its 9 mm chambering with a rate of fire of roughly 500 rounds per minute. While it had a standard-looking wood butt similar to rifles of the time, the rest of the gun was radically different from the service rifles that were universal before. Submachine guns, despite weighing similar to their bolt-action rifle counterparts of the time, were significantly shorter and, with their automatic fire, made excellent offensive and defensive tools in the confines of trench warfare. After the end of the war, submachine gun manufacturing in Germany was banned, ceasing MP18 production in 1920.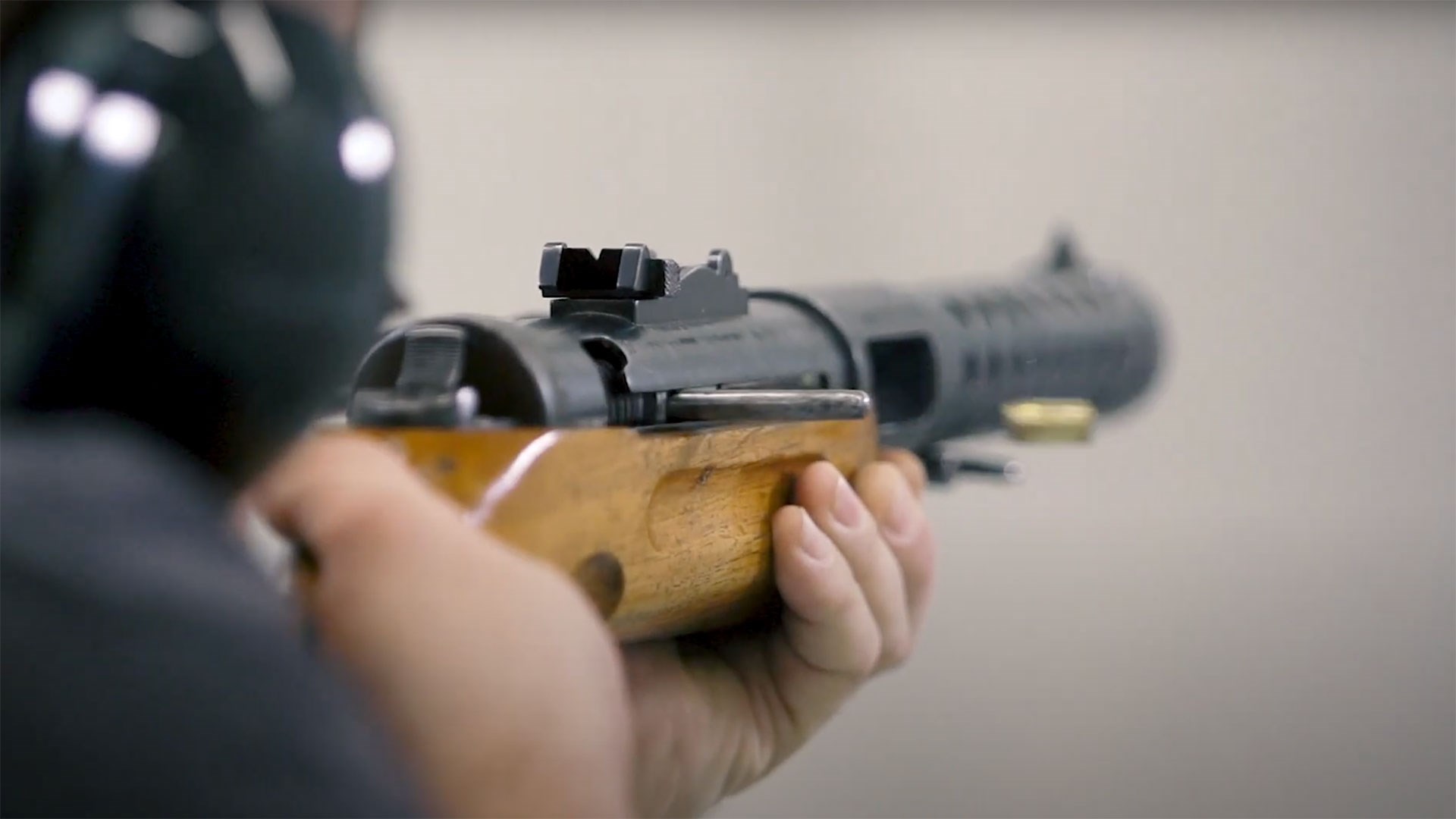 The design, developed by Hugo Schmeisser, was simple and successful enough that it survived the ban on production, was slightly modified and was then produced under license in Belgium. Called the MP28, the new submachine gun was fairly similar to the MP18, but fed from a straight double-stack magazine instead of the Artillery Luger-style drum used by the MP18. Produced from 1928 into the early 1940s, the MP28 was made in several chamberings and was used by several nations, and was even copied by others in their own designs. It was eventually replaced in standard German use by the MP40, but saw service throughout World War II.
To watch complete segments of past episodes of American Rifleman TV, go to americanrifleman.org/artv. For all-new episodes of ARTV, tune in Wednesday nights to Outdoor Channel 8:30 p.m. and 11:30 p.m. EST.