by
posted on August 10, 2021
Support NRA American Rifleman
DONATE
Getting a suppressor can be a tricky and tedious process, but Silencer Central has come up with a way to make that process easier. In this week's feature story, we go behind the scenes at Silencer Central to see how it makes its suppressors, and how it simplified the application process. We'll also explain testing methods used to determine a suppressor's effectiveness.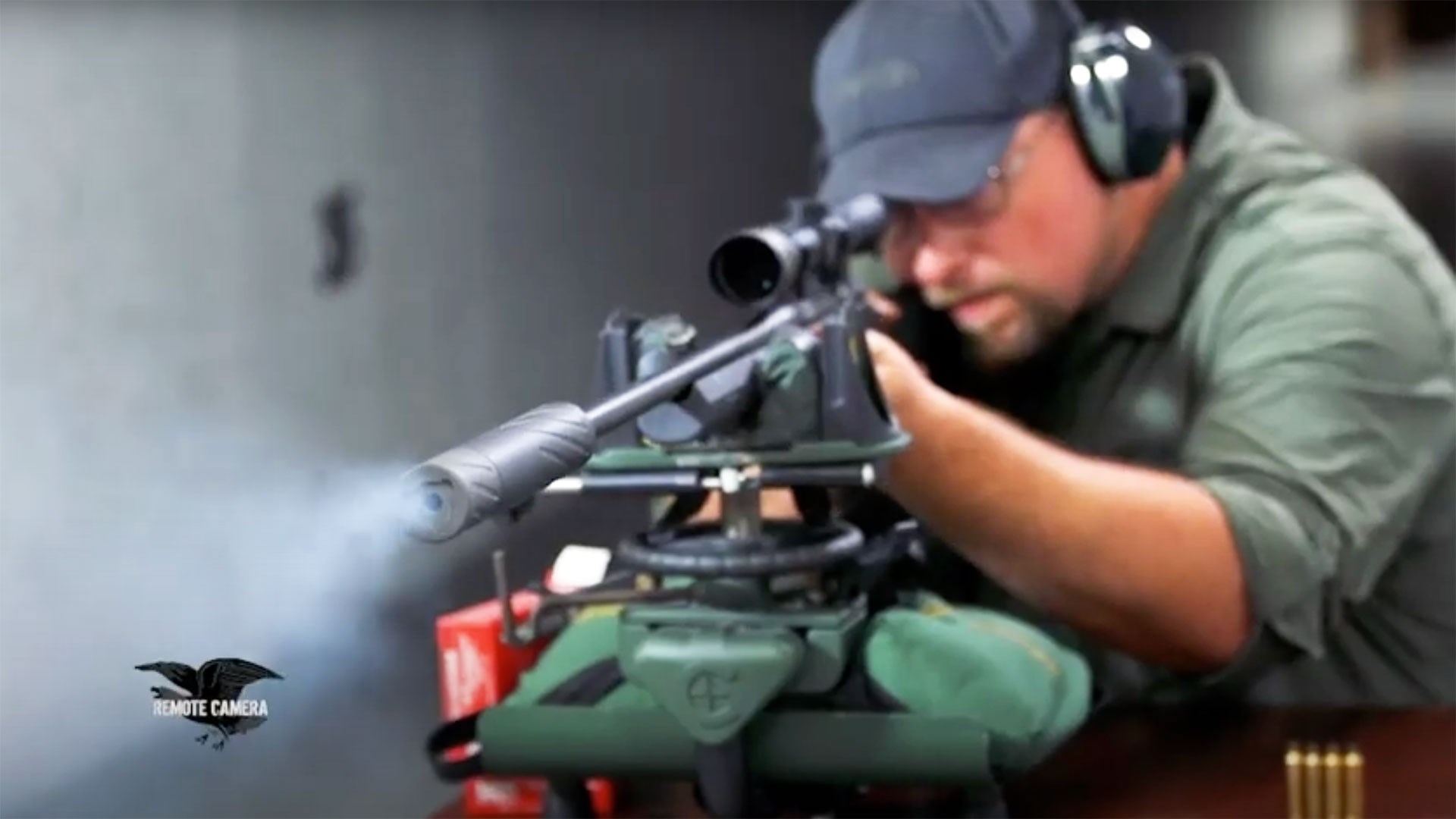 Testing one of the Silencer Central suppressors.
For Rifleman Review, we examine the Leupold VX-3HD 4.5-14X 40 mm CDS-ZL rifle scope. Like the rest of the scopes produced by Leupold, the new VX-3HD CDS-ZL line of scopes offer good clarity and solid construction. The CDS-ZL designation means that the scope comes with a custom dial system for the windage knob, allowing drop to be more accurately accounted for with a specific load.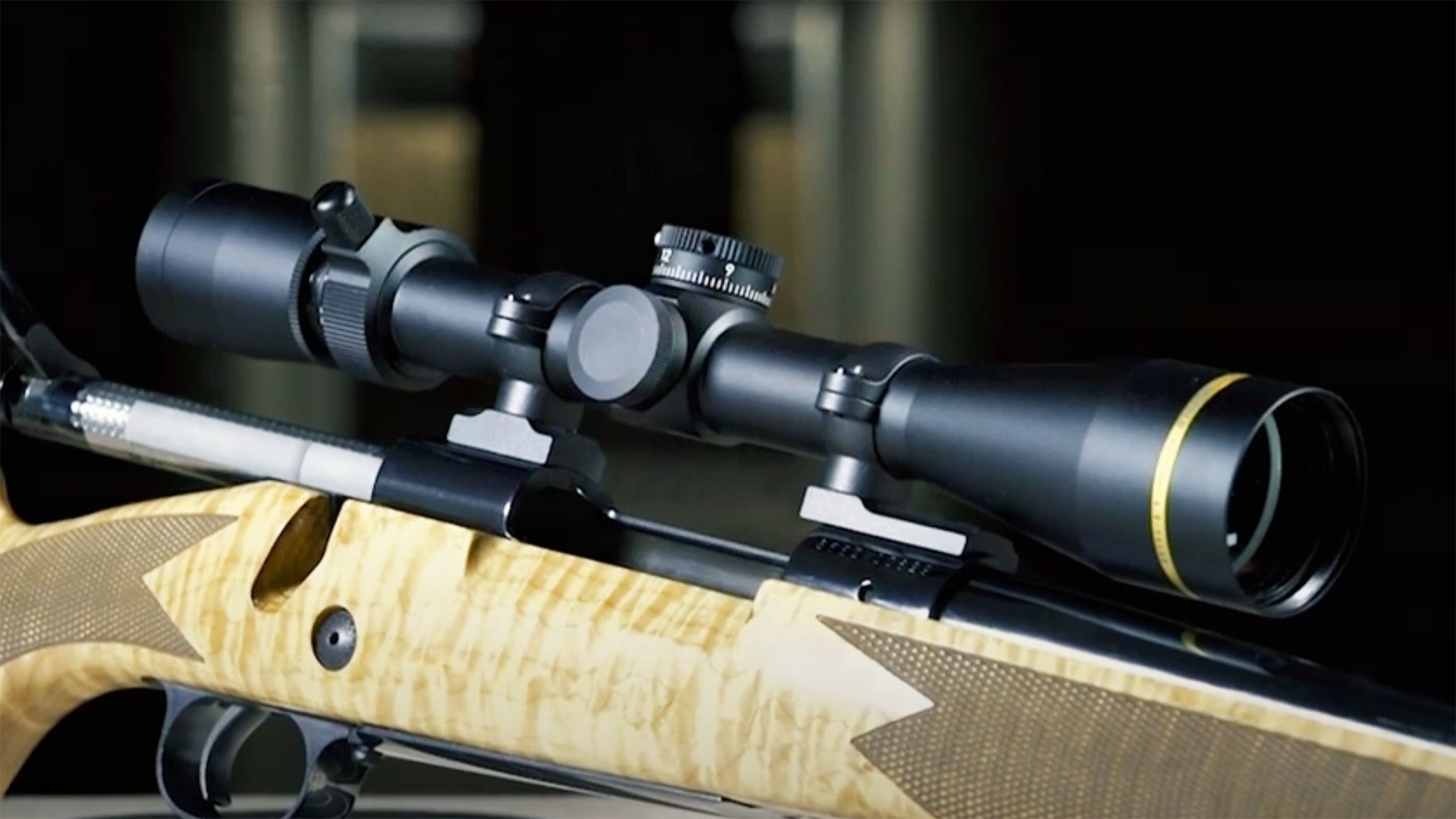 A Leupold VX-3HD 4.5-14X 40 mm CDS-ZL scope mounted on top of a rifle.
Later, we examine the history of the 19th-century British Lancaster multi-barreled pistol. Like the Pepperbox, the Lancaster used several barrels to allow more than one shot out of a single pistol. It featured a break action, which allowed its multiple barrels to be reloaded from the breech.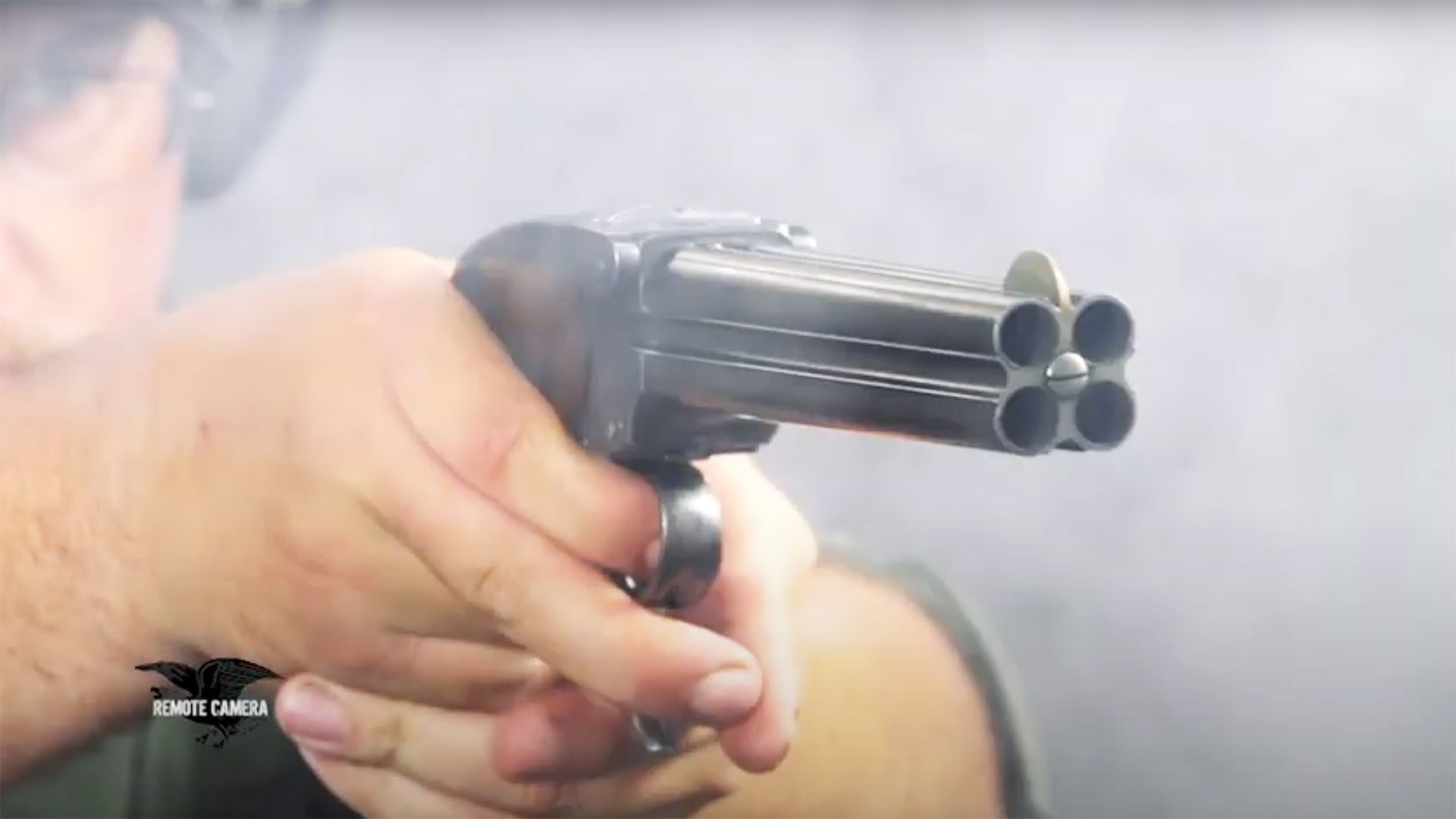 Firing a Lancaster pistol.
To watch complete segments of past episodes of American Rifleman TV, go to americanrifleman.org/artv. For all-new episodes of ARTV, tune in Wednesday nights to Outdoor Channel 8:30 p.m. and 11:30 p.m. EST.