by
posted on March 23, 2021
Support NRA American Rifleman
DONATE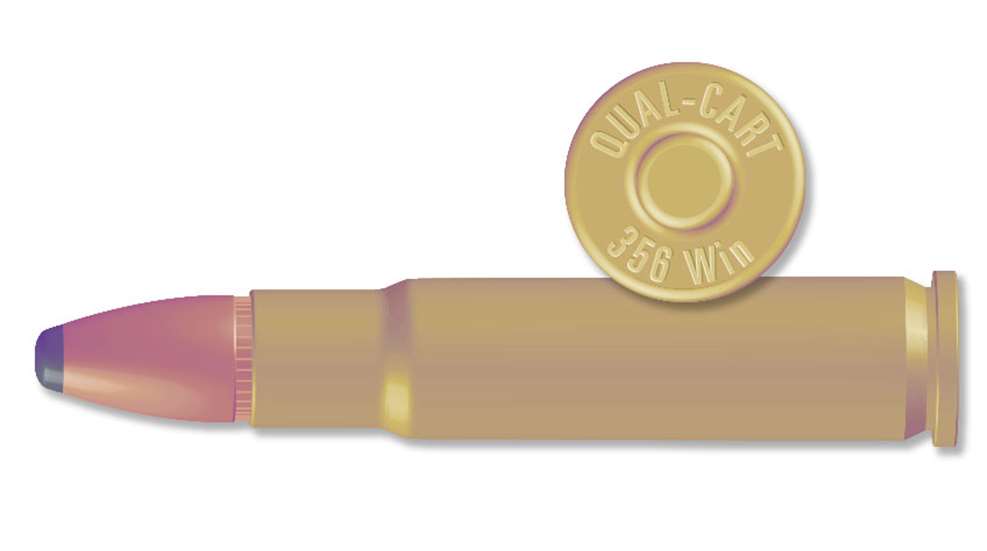 The .356 Win. never caught the fancy of big-game hunters, and production of Winchester and Marlin lever-action rifles chambered for it lasted only a few years during the 1980s. The cartridge's unlamented passing has resulted in a scarcity of both factory-loaded cartridges and cases for handloading. I used to neck-out .308 Win. cases to assemble rimless .356 cartridges, but they would slip out of the magazine and jam underneath the carrier of my lever-action Winchester Model 94AE XTR. So I single-load the cartridges into the chamber by hand, and that works fine for shooting practice, although it is obviously slower.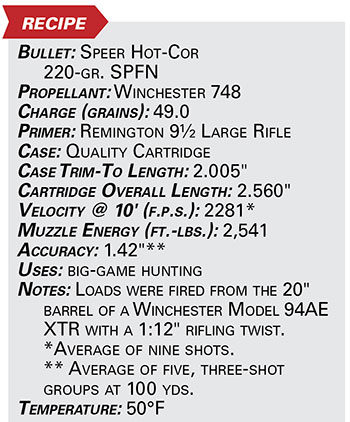 Slow shooting is a thing of the past now because .356 Win. cases are among the 450 handgun and rifle cartridge case offerings produced by Quality Cartridge (qual-cart.com). I checked 10 of its .356 cases and found that they varied only 0.60 gr. in weight and 0.005" in length. The only preparation they required was a slight chamfer to smooth the inside of their mouths for easier bullet seating. I also found that Quality .356 cases were 18.5 grs. heavier than Winchester .356 cases and that they held one grain of water less than Winchester cases.
Speer 220-gr. Hot-Cor bullets give the .356 a big step up over the .35 Rem. Velocity of the Speer bullets was 2281 f.p.s. fired by 49.0 grs. of Winchester 748 propellant from the 20" barrel of my Winchester Model 94AE. That was about 50 f.p.s. slower than the same load fired in Winchester cases. Standard deviation of velocity was 18 f.p.s. over nine shots, and five, three-shot groups varied in size from 0.52" to 2.32".
Thanks to cases from Quality Cartridge, the .356 Win. is back.