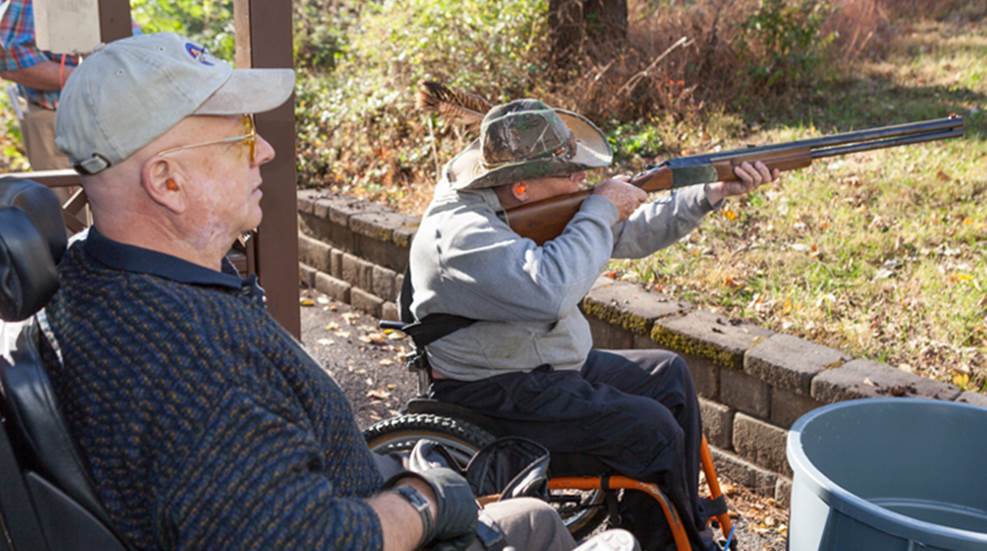 Gallery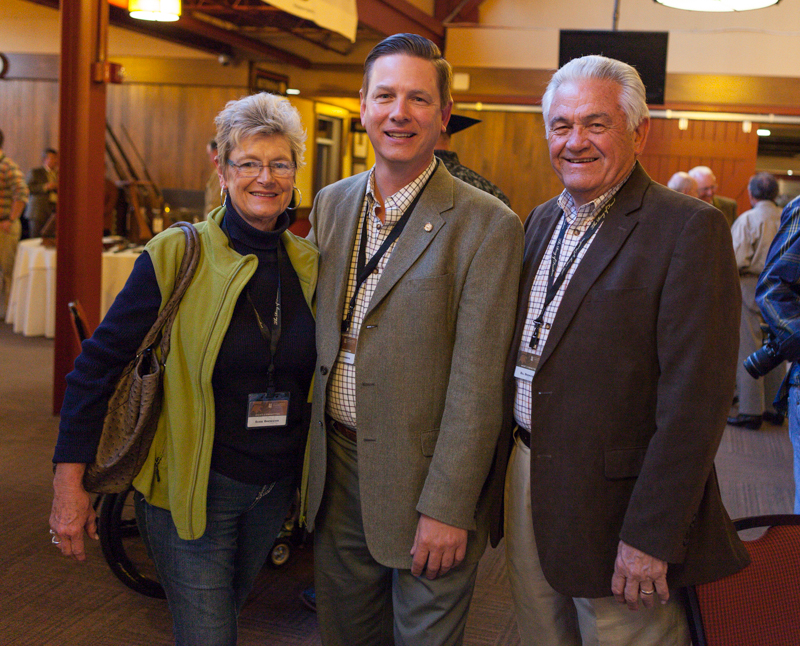 NRA Ring of Freedom Host Committee Members
Bill Bachenberg (center), NRA Women's Leadership Forum co-chair Suzie Brewster (left) and Vice President of the NRA Foundation Bill Brewster (right) were just a few of the NRA Ring of Freedom Host Committee members who made the First Annual National Disability Awareness Shoot possible.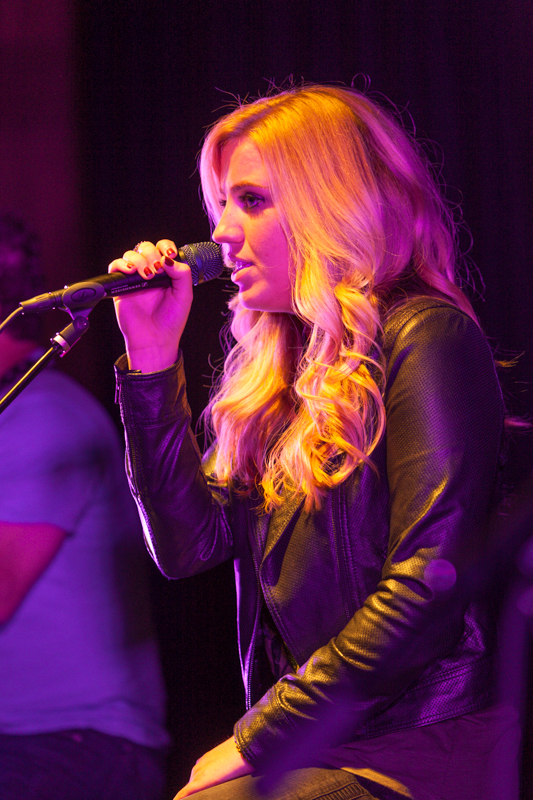 Country Singer SaraBeth
Another rising country music star, SaraBeth, took the stage singing her debut single, "Kickin' and Screamin'."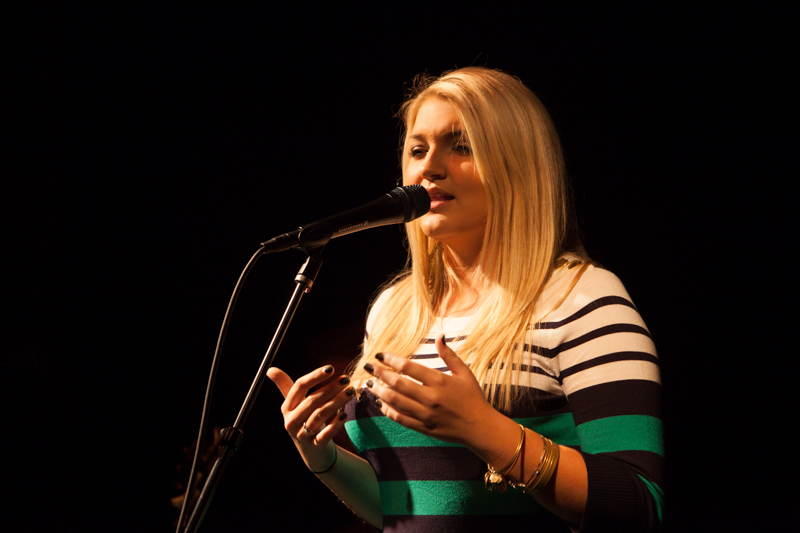 Country Singer Samantha Landrum
Up-and-coming country singer Samantha Landrum was present to show her support and to entertain those in attendance with songs from her debut album, "Hometown."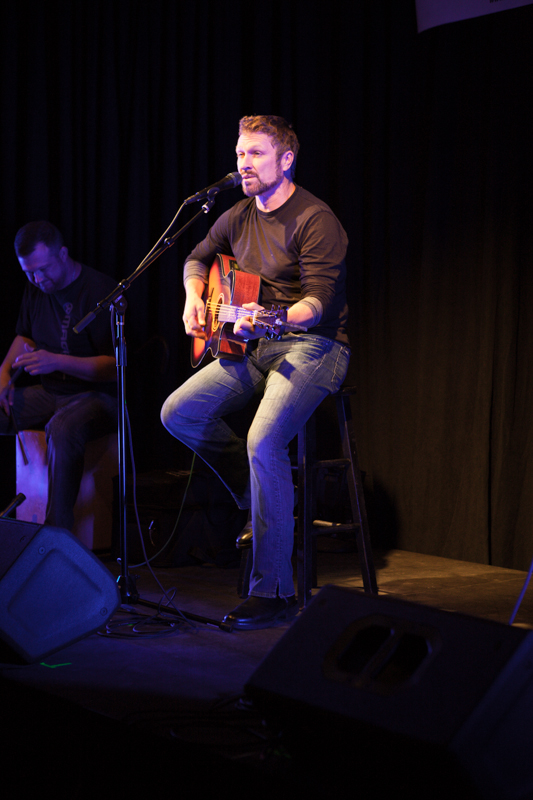 Country Singer Craig Morgan
Country music artist Craig Morgan entertained the crowd with a few of his top hits, including his songs "That's What I Love About Sunday," "International Harvester" and "This Ole Boy."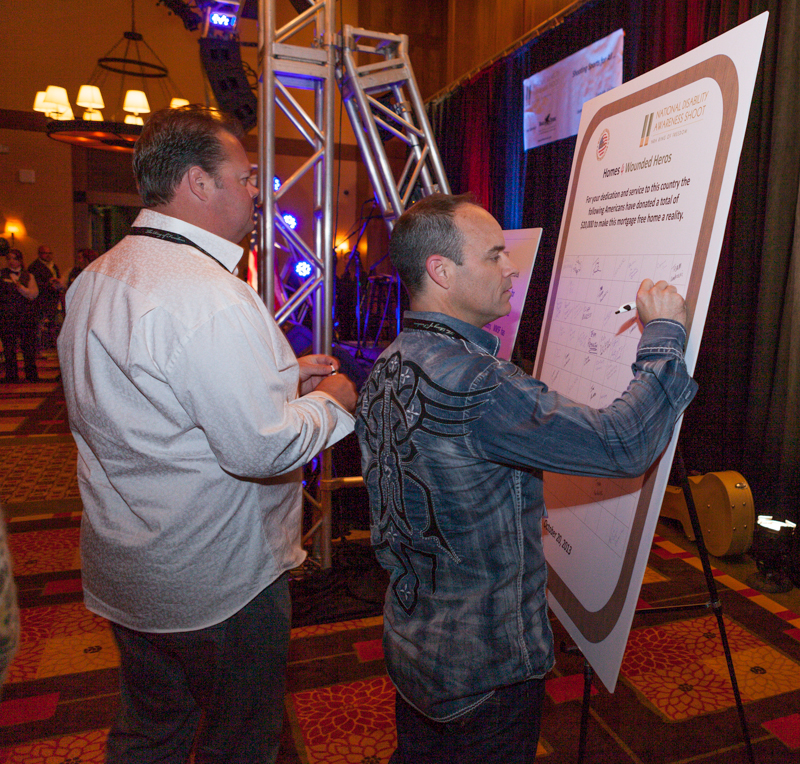 Homes 4 Wounded Heroes Program
In addition to a silent auction, attendees had the opportunity to sign a grid worth $200 per block in support of the Homes 4 Wounded Hero's program. Donations benefited the Military Warriors Support Foundation, which uses funds to award mortgage-free homes to wounded heroes injured during combat in Iraq and Afghanistan.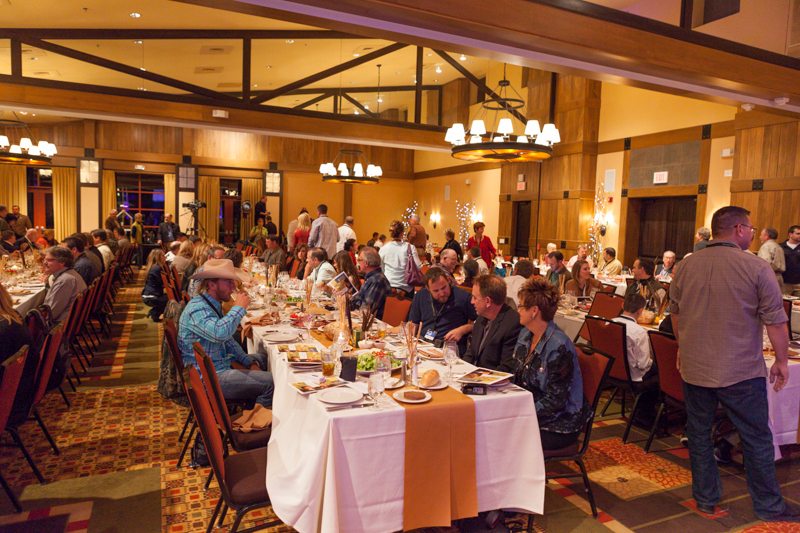 Reception
After a day of clay shooting, participants, sponsors and supporters gathered at the scenic Bear Creek Mountain Resort for the event's reception and dinner sponsored by Colt Industries and the National Rifle Association. Attendees enjoyed a night of great food, entertainment and fellowship.
A big thanks to Certified Angus Beef for donating the USDA Prime Steaks!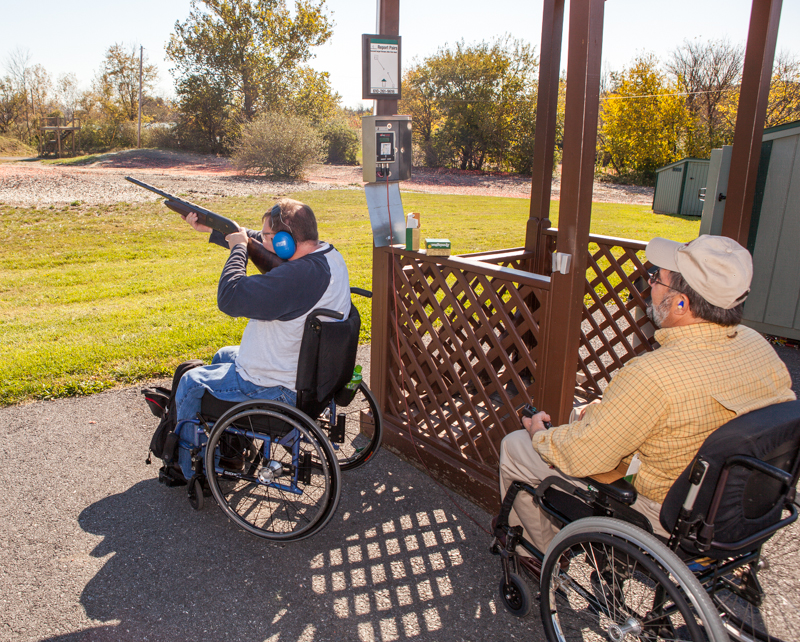 Shooting Clays
Steve Brown (left), assistant manager of NRA Membership and a first-time clay shooter, was assisted by Chuck Coccodrilli (right) at a few of the course's stations. The fun and excitement of breaking clays seemed to be contagious among participants.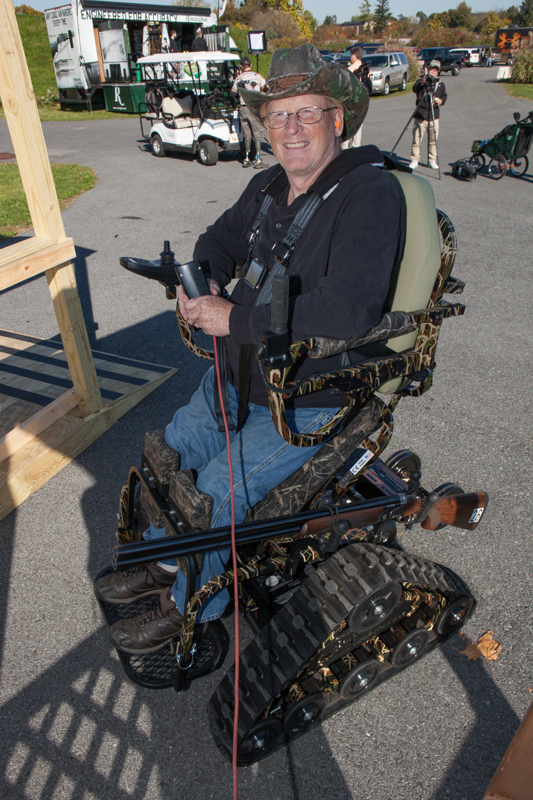 Motorized Action Trackchair
David Grace was one of many disabled participants who took advantage of the motorized Action Trackchairs available, one of which was donated at the event. The chairs are the ultimate in off-road wheelchairs and give disabled individuals the ability to traverse terrain, which would otherwise be impossible to navigate using a traditional wheelchair.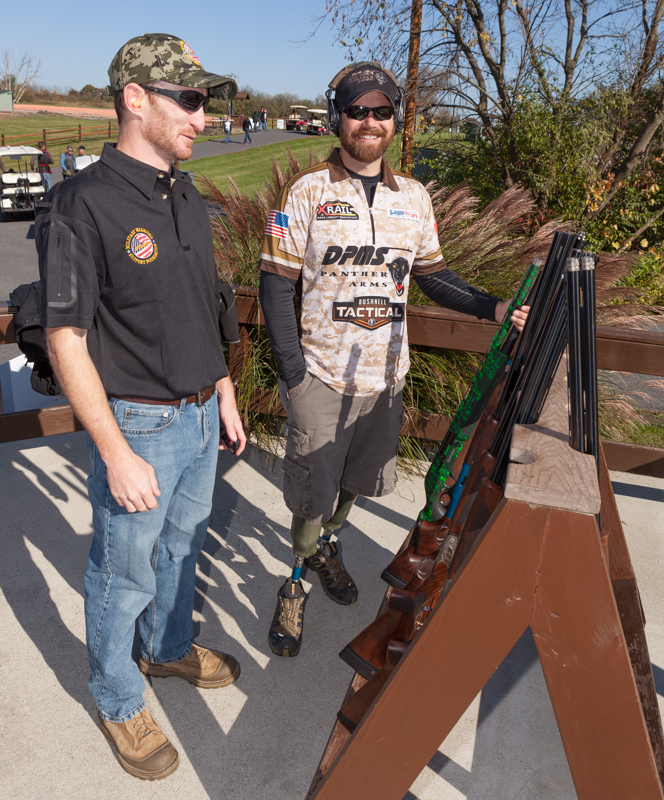 Showing Support
Competitive shooter and member of Team DPMS Chris Fleming (right) of Preston, Conn., and Military Warriors Support Foundation's Josh Kinser (left) showed their support for the First Annual National Disability Awareness Shoot.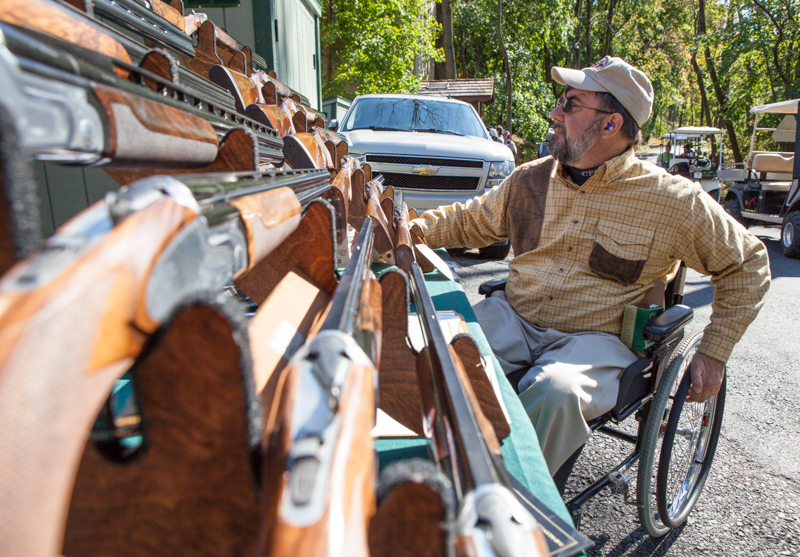 Checking Out Shotguns
Sponsors and exhibitors set up at various stations throughout the Sporting Clays course, showcasing some of their companies' firearms. Chuck Coccodrilli of Jefferson Township, Pa., took a break from shooting to check out a few shotguns.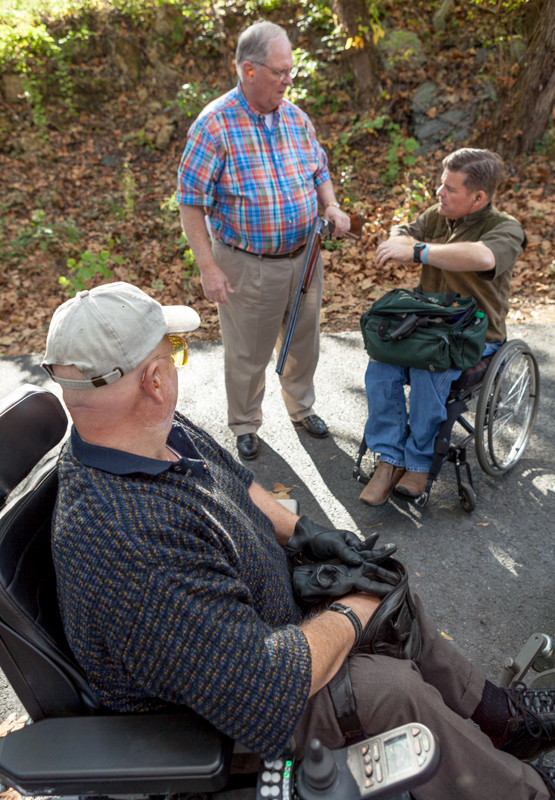 Shooting Sports Conversation
Rob Gilbaugh (left), NRA President James Porter (center), and NRA Board member and NRA Adaptive Shooting Sports Committee member Graham Hill (right) discuss the shooting sports on the Sporting Clays course in Allentown, Pa.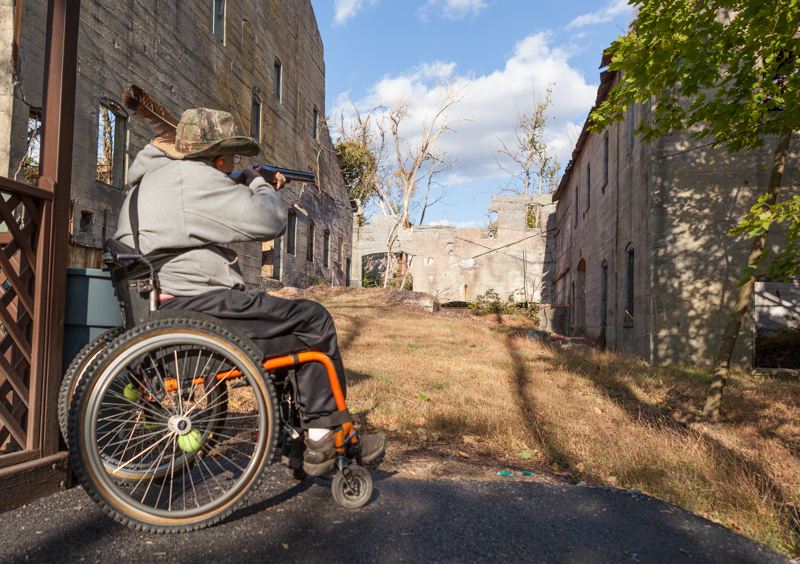 The Sporting Clays Course
David Grace takes aim at one of Lehigh Valley Sporting Clays' 17 shooting stations. The Sporting Clays course is located on the grounds of a 120-acre abandoned limestone quarry that offers a unique and fascinating shooting experience.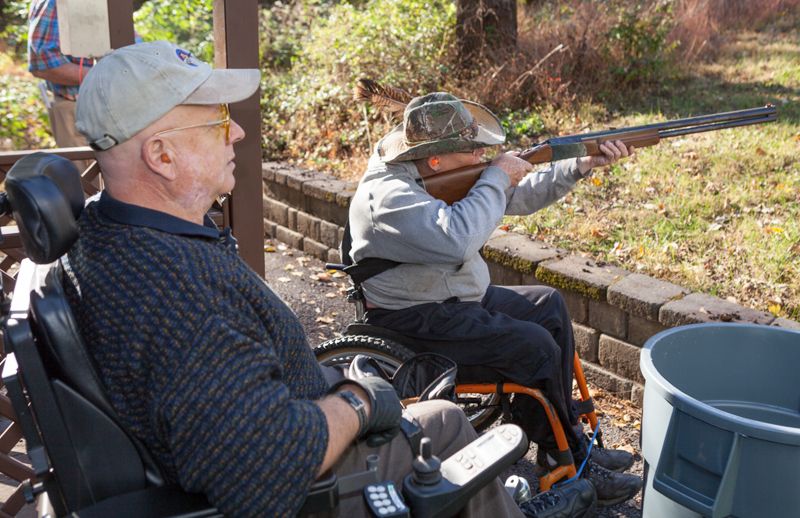 Mentoring and Encouragement
Participants encouraged and instructed one another throughout the day, as many were first-time clay shooters or had been estranged from the shooting sports for years due to their injuries. Rob Gilbaugh (left) spent a great deal of time with David Grace (right), who was new to sporting clays.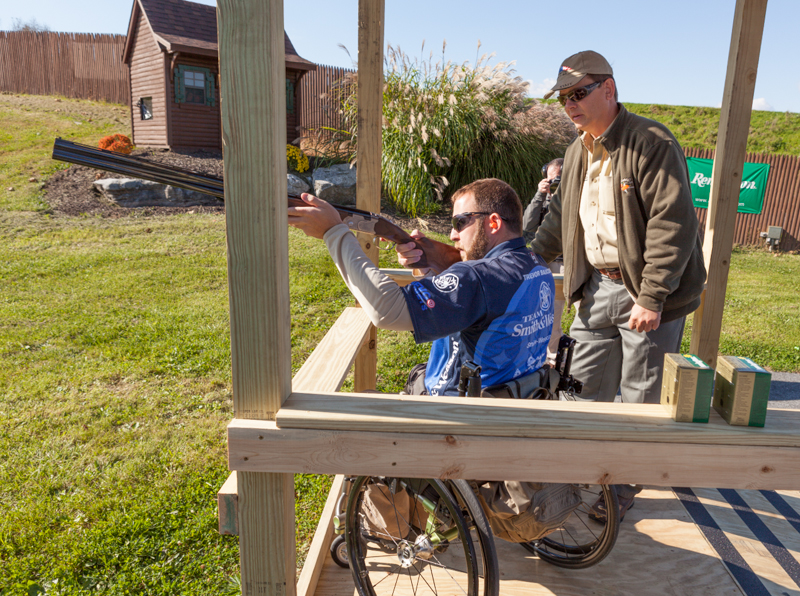 Team Smith & Wesson Shooter
Bachenberg (right) was able to work closely with several disabled individuals to better understand their unique needs from a range owner's perspective in an effort to improve their overall shooting experience. Pro shooter Trevor Baucom (left), member of Team Smith & Wesson, participated in the clinic.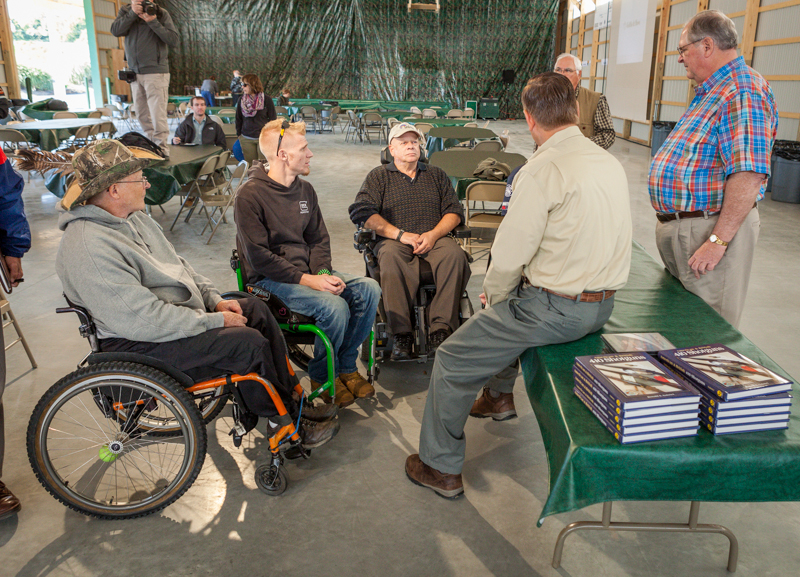 Adaptive Shooting Sports Clinic
The event began with an Adaptive Shooting Sports clinic. Owner of Lehigh Valley Sporting Clays and NRA Board Member Bill Bachenberg (2nd from right) and NRA President James Porter (right) led an open discussion about what range improvements could be made to improve accessibility and mobility for disabled shooters. David Grace (left) of Honeoye, N.Y., Justin Ubel of Pen Argyl, Pa., and Rob Gilbaugh of Coatesville, Pa., were just a few of the shooters who weighed in on the subject.