by
John Zent, Editor Emeritus
posted on November 9, 2015
Support NRA American Rifleman
DONATE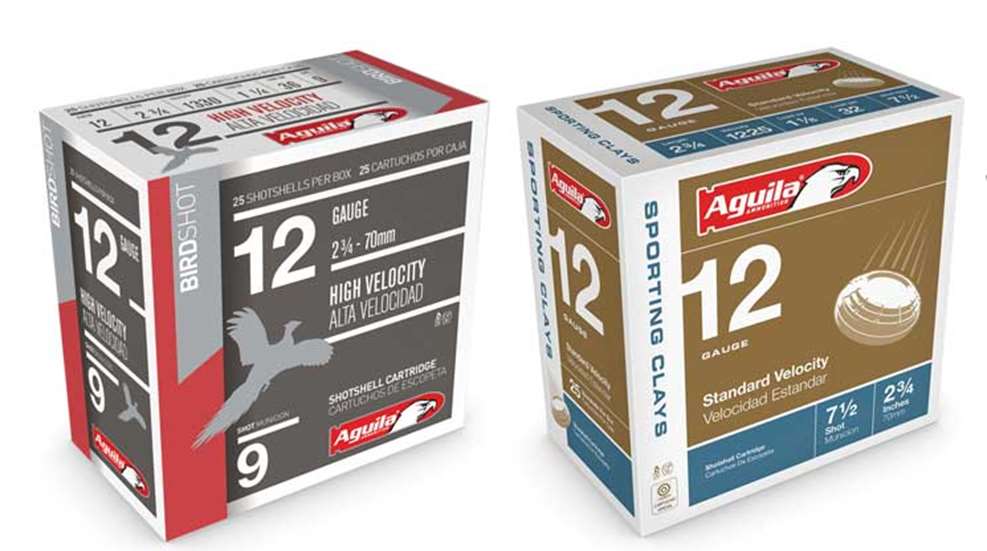 An ammunition industry executive recently told me that every year 2 billion shotgun shells are sold in the United States. Despite that astounding volume, just a handful of well-known manufacturers dominate this market sector, especially match-grade shotshells. One big reason is that the few firms with the ability to manufacture large quantities of ultra-high-quality pellets tend to sell their own branded product, and so secondary brands are less prevalent than with other types of ammo. 
Nonetheless, we may be on the verge of seeing another significant player enter the fray. Aguila Ammunition from Mexico isn't exactly a newcomer, but apart from encountering odd lots at gun shows, how many American shooters have first-hand experience with their cartridges?
Founded in 1961, Aguila is Latin America's foremost ammo maker and one of the world's largest rimfire producers. Along with its U.S./Canadian marketing partner, Texas Armament, Aguila will soon bring its innovative shotshell line to America, a move that includes plans for a nationwide retail network designed to make it easy for shooters to obtain these shells at affordable pricing.
Clays enthusiasts who go through ammo by the caseload could take particular note. Aguila offers a line for skeet, trap and sporting clays bearing No. 7½, 8 and 9 shot in standard- and high-velocity 12-gauge rounds, as well as an exclusive pigeon load. 
Along with a small group of other Americans I got the chance to try some of the match loads first-hand during an international sporting clays tournament hosted by Aguila in Acapulco, Mexico, in late September. Over two extremely hot, humid days, we tackled a 200-bird sporting clays course that was maddeningly difficult, even for pro shooters who made the trip.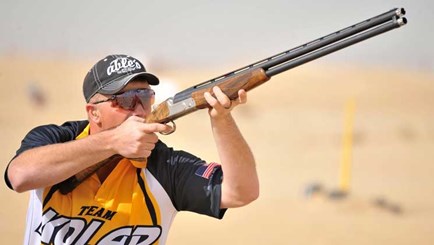 One of them was world champion Derrick Mein from the USA Sporting Clays Team, who ultimately was the event's high scorer at 180x200. I had the good (if humbling) fortune of being squadded with Derrick, and after witnessing his exceptional shooting, asked his take on the Aguila shells.
The champ, who routinely shoots more clays than most of us can imagine, offered two reasons in particular why he was impressed and came away convinced the Aguilas can hold their own in the demanding tournament arena. First, he noted the roundness of the pellets, having cut apart one shell. Mein said they are as perfectly spherical as other top brands, which is what's necessary for optimum pattern density and consistency. He said he can tell from the manner the birds were breaking that his patterns were first-rate. Mein also cited uniform velocity as a reason why the Aguila shells performed so well. Because he shoots so much, he said he can sense small variances in recoil that indicate velocity fluctuations, which in turn can lead to missed targets.
During the tourney I met Rod Taylor, Aguila's director of manufacturing, who filled me on his firm's quality control. He told me that they have a 72-meter shot tower and thus produce dropped shot in the time-honored method. Many top shotgunners believe that gravity is the only avenue to truly round pellets, and while mainstream makers like Winchester and Remington also employ shot towers, other companies rely on alternate methods. Given the expense involved it's unlikely we'll be hearing about any newly constructed shot towers, and so the fact that Aguila uses one is a testament to its genuine ability to compete in a tough, but busy market segment.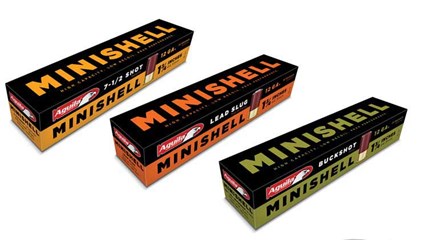 The product introduction also features bold, new packaging designed to command attention at retail. In addition to match loads, Aguila produces shotshells for hunting and home defense. In the latter category, shooters will find the unique Aguila 12 Minishell, a 1¾" 12-gauge containing 5/8-oz. payloads of No. 4 Buck or No. 7½ shot, and there's also a Minishell slug. The prospect of greatly increased magazine capacity is attracting a cult-like following to the Mini among some home defenders, and as a low-recoil training or plinking round, the Minishell is in a league of its own.