Support NRA American Rifleman
DONATE
When selecting a handgun security device it's necessary to consider the pros and cons of each system's design. A fire proof gun safe offers the highest level of security available but they are not exactly portable or easy to access quickly. Strong boxes are smaller and some models offer quick access but they're not all that convenient to carry around when the gun needs to be portable. Traditional key-operated trigger locks are the most compact option for preventing unauthorized firing of a pistol but they are slow to access.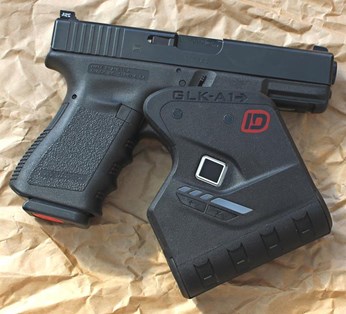 The Identilock trigger lock offers a useful alternative by blending the speed of a bio-metric strong box with the portability of a trigger lock. I've been working with the GLK-A1 version for Glock pistols. The device clamps over the pistol's entire trigger guard to prevent it from being fired by unauthorized users. The right-side fingerprint scanner reads the tip of the trigger finger, opens and then drops away from the pistol in less than a second when touched by an authorized user.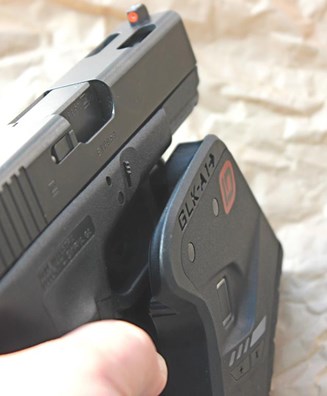 The Identilock's on-board memory can store up to three fingerprint profiles. The color of status LEDs below the scanner will let you know if a print scan was successful by turning green and will flash red when the battery is running low.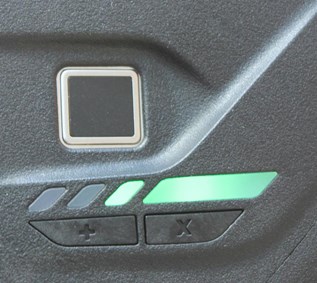 The device can operate for up to six months with a single two-hour charge. It arrives with two mechanical keys and a USB-compatible charging cable. Weighing in at 11.3 ozs., this lock's profile is compact enough to fit in a variety of smaller storage spaces. The Identilock is currently available for 1911 A1, SIG Sauer P229, Glock, S&W M&P and S&W Shield pistols. MSRP: $239