Support NRA American Rifleman
DONATE
SOG's Baton series of multi-tools are designed with a compact, straight shape allowing them to be comfortably stowed and carried in pants, purse or back pack pockets where typical multi tools are not the best fit.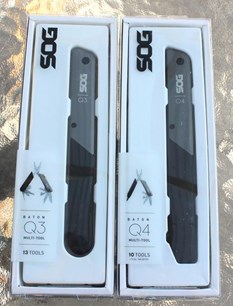 The Q3 and Q4 models, which are about the size and thickness of a dry erase marker, are a bit beefier than the Q1 and Q2 in order to provide a more inclusive feature set.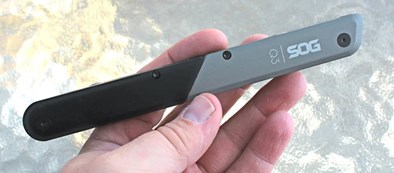 The Q3 offers a best-of-both-worlds design in a convenient Baton package while providing the flexibility of a typical multi tool. Pulling the two handles apart revels a pair of needle nose pliers with wire cutters. The silver handle is fitted with a pocket clip and fold out tools including a 1.75" knife blade, 3-sided file, bottle and can openers with large and small Standard screw drivers. The black is packed with a fold out awl, chisel, #2 Philips screw driver and jewelry driver.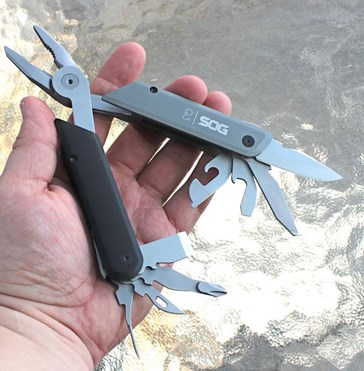 The Q4 offers a similar set of functions as the Q3, but with a twist. The folding tools in the black handle have been replaced with a ratcheting bit driver. The flip of a switch allows the bit driver to loosen or tighten screws without shifting your grip on the Baton. A two-sided Standard/Philips bit is stored in a compartment just above the driver.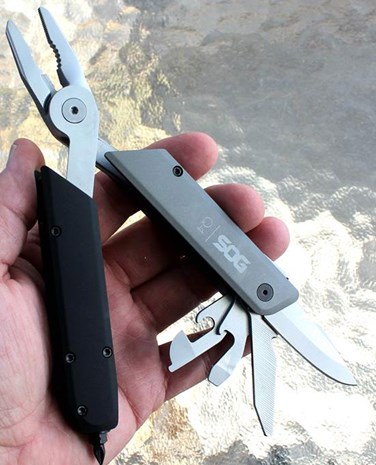 A dozen more bits, including Torx as well as Standard and Phillips tips, are neatly lined up in a magnetic storage tray. Carry the Q4 as a standalone tool or tuck it into the provided folding leather carry case, along with the bit tray. Suggested Retail: Q3 Baton $94, Q4 Baton $120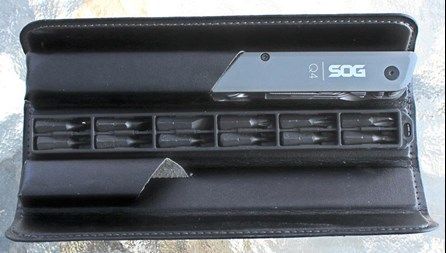 For more, visit SOG Knives & Tools.