Collapsible backpacks are a handy means of storing useful luggage in a small space. Because they can be rolled up into a compact shape, these packs can be kept in automotive storage compartments, tucked into suitcases when flying to a vacation spot or even inside another backpack as a backup if needed. Up until now, the collapsible packs I've worked with have been useful but simple. They've mostly been day packs that offered little in the way of added features or extra capacity.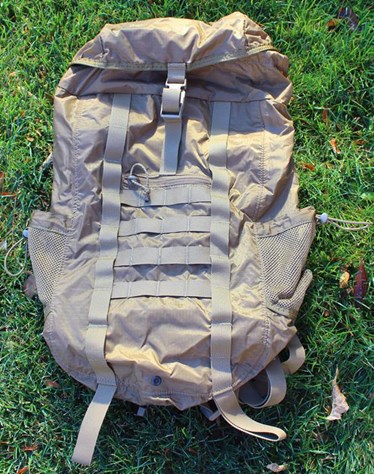 Former Navy SEAL owned and operated Trident Technical/Tactical Gear (T3) takes the collapsible pack concept to the next level with the T3 3-Day Backpack. Designed and manufactured here in the United States for practical, in-the-field functionality, this military grade 3-day pack provides the same features as a standard 3-day pack while weighing in at just 14.24 oz. The rain flap contains a zippered pocket and the primary storage compartment is a roomy 22"x11"x7".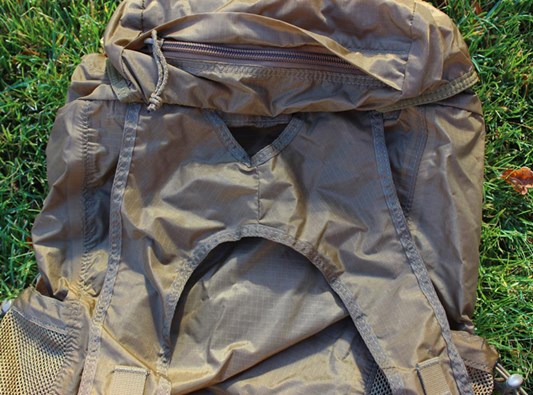 The out-facing side of the pack is covered with Molle compatible webbing along with a zippered pocket.
The shoulder straps are yoked together for added support and to provide a carry handle. The adjustable rain flap strap, chest strap and waist strap are all fitted with high quality polymer clips and slides. The pack's top opening and the pair of mesh water bottle pouches are fitted with elastic cords that allow them to be cinched shut.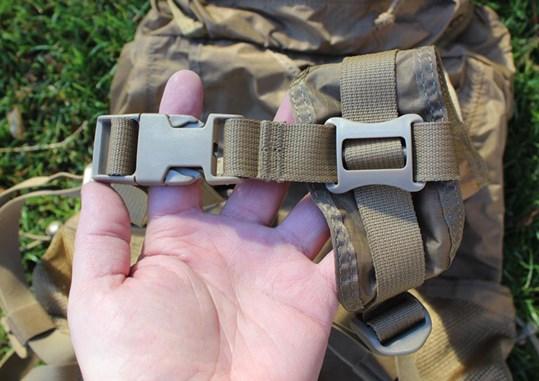 The ultra-light waterproof rip-stop nylon construction allows it to be compacted down to the size of a rolled up shirt. Turning the rain flap's pocket inside out forms an integral zippered storage pouch to contain the pack. This T3 product ships with a Lifetime Warranty. MSRP: $211.75