Support NRA American Rifleman
DONATE
Well, the company's not quite there yet, but sometime in the next four weeks Trijicon will build its one millionth 4x32 Advanced Combat Optical Gunsight—more affectionately known by enthusiasts and those who've used it on the front line of freedom as the ACOG. It's no small feat, especially considering the breakneck speed at which technology has advanced since the first one rolled out of the factory in 1987 (top image).
It really comes as no surprise, though, because it's the product of company founder Glyn Bindon's dedication to innovation and engineering. In firearm circles, he's known best for cutting-edge optics and the Bindon aiming concept, but before he grew his "gun" legend, he was part of the team at Grumman Aerospace that collaborated with NASA on a lunar module valve in Apollo 13 that outperformed its design specs—one of the components that played a role in averting the flight's nearly catastrophic conclusion.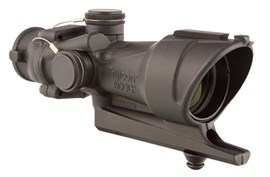 When that mastery of physics and mechanics met Bindon's knowledge of eyesight/aiming/firearms, the ACOG was born. Thirty years later it's arguably the most successful optical sighting system ever designed. To celebrate, Trijicon is hosting the 24 Days of ACOG Sweepstakes at MillionthACOG.com.
The festivities begin on Oct. 1, and run for 24 straight days. Visitors to the website can enter once each day for a chance to win a prize package, but on the last day (Oct. 24 to 25), you can register for the grand prize every hour, for 24 hours.
Daily winners will be announced during that day's keyboard-clicking marathon and the grand prize winner's name will be released Oct. 26. Trijicon has some awesome gear lined up, from some of the industry's finest, too. Here's a list.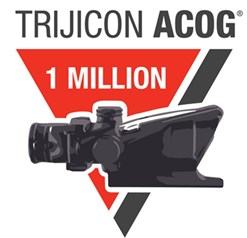 No purchase is necessary and if you visit the rules page you'll see there's a lot of Trijicon optics heading to new homes next month. If you haven't added one of the company's Brilliant Aiming Solutions to your collection, here's your chance.