Support NRA American Rifleman
DONATE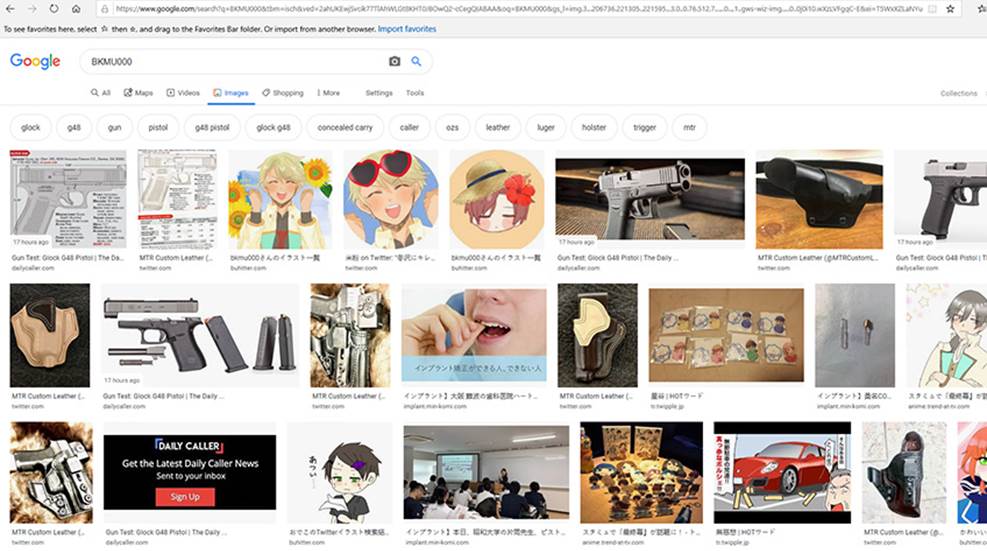 Optical character recognition is harvesting numbers that appear in photographs posted on the Internet, according to an article posted on car-enthusiast website Jalopnik this week. Gun serial numbers are not immune to the software, according to some outlets.
I entered roughly a dozen firearm serial numbers visible on its website and found in most cases there were no results from the search—the numbers are smaller than license plates and less readable. When a test gun wound up in the hands of another writer, however, the search results often linked directly to their images.
American Rifleman's review of the Glock G48 demonstrates the need for caution when posting on the Internet. The lineart at the bottom of the story includes an exploded view of the pistol, with serial number BKMU000. Results from a Google images search, using that alphanumeric sequence, turned up the Daily Caller authorized reprint of the same article and artwork.
The story was posted on Oct. 23, indicating the speed at which numbers are being processed through the software. The glaring omission of the original post on AmericanRifleman.org could hint at a disfavor for official NRA websites from the Internet's largest search engine.
Selfie Scares
Setting yourself up as a target for gun thieves and fraud isn't the only safety concern, either. A Japanese man arrested this month for attacking pop star Ena Matsuoka allegedly used her selfies to find her, according to The Telegraph. Landmarks reflected in her eyes provided the clues to triangulate her home's location, which is kept secret from the public.  
And a final warning issued by Chinese cybersecurity expert Zhang Wei a few weeks ago indicates you should keep your hands to yourself in photos on the Internet. According to him it's now possible to lift fingerprints—or steal them to pass into your highly sensitive workplace—if your digits appear clearly in an image. "A scissor-hand [more often called the V for victory gesture here in the West] picture taken within 1.5 meters (four feet 11 inches) can be used to restore 100 percent of people's fingerprints, while pictures taken about 1.5-3 meters away can turn out 50 percent of the fingerprints," he told the South China Morning Post.