Support NRA American Rifleman
DONATE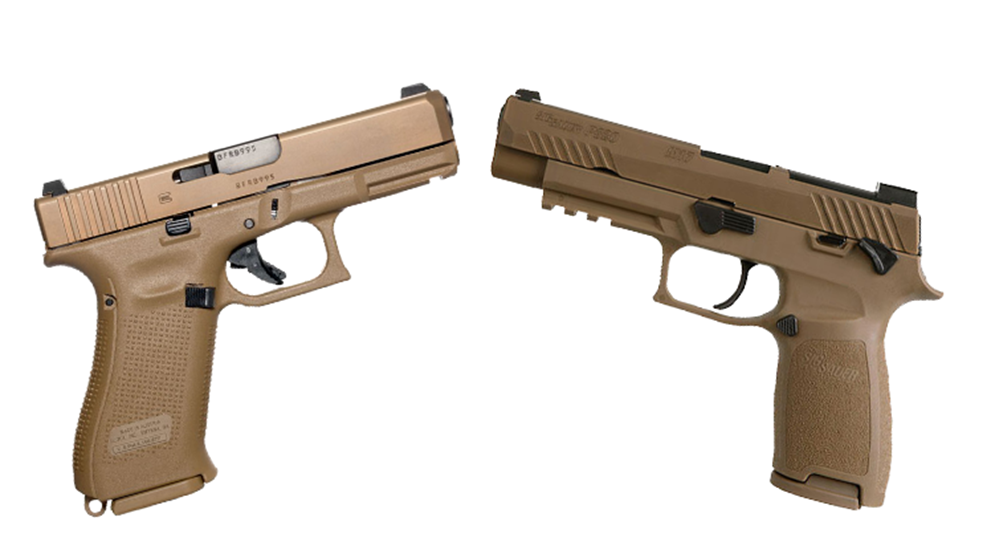 Last week attorneys for SIG Sauer and Glock met with three judges in Austria and began formally arguing a lawsuit filed in January that claims the latter's Gen. 5 and 19X handguns infringe on a SIG Sauer breechblock patent. The complaint asks, among other things, that all pistols in violation be destroyed and that production of firearms employing the design cease immediately. SIG Sauer's request for a preliminary injunction was rejected in July.
"The obligation to cease and desist, in particular, would have a massive impact on Glock, because some of the most successful models couldn't be sold anymore," Glock said in its report to the panel, according to Business Day.
Tense relations between the legendary gunmakers is not new. Both companies submitted sidearms for the U.S. Army's lucrative Modular Handgun System competition, but a version of the SIG P320 was announced the winner in early 2017. Glock immediately filed a protest with the Government Accounting Office, although it was denied.
Each firm has carved a big slice of the law enforcement market. Late last year Blue Line, a Canadian publication for that nation's law enforcement, put it in perspective with results from its annual Gun Survey. It found 75 percent of the country's agencies now issue Glocks (compared to 38 percent a decade ago) and that figure is currently stands at 65 percent in the United States. The most popular SIG Sauer handgun with law enforcement in Canada is the P226. Although market share wasn't reported, there's no shortage of U.S. agencies adopting the P320 after the military adopted a version of the pistol.
Part of Glock's response to the Austrian lawsuit claims the design isn't novel enough from those already being manufactured to qualify for a patent. Hearings have been recessed until the Austrian Patent Office can issue a report.