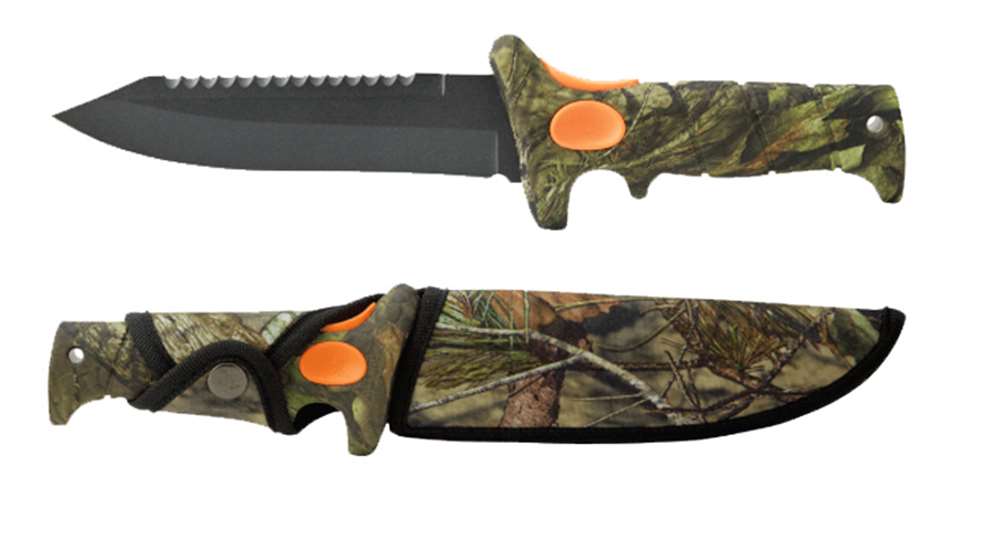 The Battenfeld Technologies division of American Outdoor Brands (AOB)—formerly Smith & Wesson Holding—is buying Fish Tales, a knife and tool manufacturer based in Oro Valley, Ariz., that makes Bubba Blades. The transaction is expected to be completed this summer and the move adds to the firm's stable of edged offerings that were bolstered last August when it purchased Taylor Brands, which includes Schrade, Uncle Henry, Old Timer, Imperial and more. NASDAQ.com noted on the latest move, "The decision to acquire Fish Tales will supplement the earlier acquisition and help the company to further its foothold in the knife and tool market as well as foray into the fishing accessories market."
Despite the "backwoodsy" label on its premier line of knives, Fish Tales has built a loyal following among anglers. "The Bubba Blade brand is widely recognized among outdoor enthusiasts for some of the finest knives and tools for fishing, hunting, and kitchen use," AOB President and CEO James Debney said. "The company's proprietary design has gained popularity due to an enhanced handle grip, which is highly effective in adverse environments."
Fish Tales uses 8CR13MOV steel to ensure their products stay sharp longer and the handles on its Bubba Blades are constructed from a thermoplastic in a special synthetic rubber enveloping that remains slightly tacky when wet. Thumb pads and finger pads further maximize purchase.
The move is part of AOB's plan to diversify its portfolio, and Debney confirmed it does, "… establish our entry into fishing accessories." After completion of the acquisition, operations of the company will be moved to the Battenfeld Technologies plant in Columbia, Mo.
The Smith & Wesson division of AOB—publicly traded on the NASDAQ exchange as AOBC—announced the purchase of Gemtech earlier this month, again using cash on hand.