by
posted on June 14, 2019
Support NRA American Rifleman
DONATE
Well, here we are again. Father's Day is just around the corner and, if you've procrastinated your gift-buying until the very last minute, 
American Rifleman 
is here to help, with some great ideas for the gun-and-outdoor-loving patriarch of your family.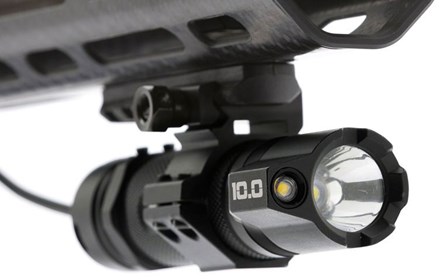 Striker Concepts BAMFF 10.0
One of the most broadly utilitarian pieces of a defensive gun-owner's kit is the flashlight. Whether held in the hand or mounted on a gun, these little tools get alot of day-to-day use, in many cases more than one's guns do. A great example of a multi-use light, the BAMFF 10.0, from Striker, comes ready for any situation you could throw at it. The light produces 1000 Lumens, combining a powerful spot light for long distance visibility, with a wide-angle flood light for close-range lighting. The unit has a waterproof rating of IPX6, a battery that lasts up to seven hours and five light modes. Even cooler, the BAMFF 10.0 comes with its own gun mount kit, allowing you to throw it on a picatinny rail, and actuate it via remote pressure switch. A tactical tail switch is also included, which can be spun on in place of the remote actuator for use as a traditional flashlight. Finally, in terms of power, the flashlight runs off of a single 18650 rechargeable battery, with three AAAs serving as backups for when recharging is not an option. For more information on this $99.99 illumination system, check out the preview of it
here
on 
American Rifleman.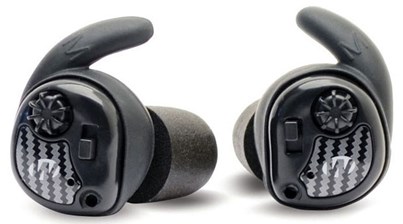 Walker's Silencer in the Ear

More and more folks are becoming familiar with electronic muffs that block the concussive blast of a firearm, while still allowing for conversation at polite levels. In recent years however, electronic in-the-ear protection has more than caught up, and provides a far less obtrusive option for those who don't enjoy strapping on a headset. Silencers, from Walker's, were one of the first to break into this market in a (relatively) economical way, and still remain some of the best options available. The ear buds feature sound-activated compression; OS-R3110 Digital Sound Processing; integrated omni-directional microphones; full dynamic-range speakers; 80 hours of battery life; and three sizes of baffled silicone and foam ear buds. For more on these $229.95 hearing savers, click
here
.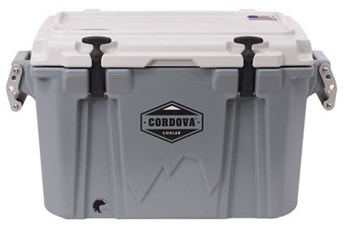 Cordova 35 Small Cooler

There are few things Dad likes more than barbecuing, and there are even fewer things that go together more frequently with a barbecue than a cooler (as well as its traditional contents). This year, up his cooler game from that old styrofoam stand in, to something that will keep his beverage of choice chilled for hours on end. The Cordova 35 Small Cooler fits this bill perfectly. With a 28-quart capacity, the 19.5-lb. Cordova 35 Small Cooler holds 28 cans at a 2:1 ice-to-contents ratio. For the father who enjoys tailgating, the cooler is eminently portable, with two anodized-aluminum handles (each with its own integrated bottle opener), and Top Loader latches to ensure the contents of the cooler, stays in the cooler. Need to take it on a weekend camping trip? The cooler has an IGBC Certified Bear-Resistant lock system, to keep the wildlife away from one's food and drink. The $219.99 Cordova 35 Small Cooler is available in Aqua, Gray, Orange, Pink, Sand, Sandstone Granite and White (and, for a slightly increased price, with and NRA logo emblazoned on the lid). For more information, please visit
cordovaoutdoors.com
.


Six Shooter Shaving Freedom Shaving Gift Set

Its hard to beat a gift Dad will use almost every day. The Freedom Shaving Gift Set, from Six Shooter Shaving, is just such an item. The gift set includes a shave brush fashioned after the cylinder of a .38 Spl. revolver, a razor which takes its design cues from a rifle barrel and accepts Mach3 blades, and 2 ozs. of classic lime shaving cream. All these fantastic implements come in a wooden box marked with the company's logo. Just interested in the razor? That can be had for only $19.50, while the standalone brush costs $79. For more information on this $159 tactical shaving set, as well the other great products they have to offer, please visit
sixshootershaving.com
.

Ruger Knives LKC

There are few more classic gifts for a father than a nice pocket knife. The Lightweight Compact Knife, from Ruger Knives (by CRKT), puts a modern flair on this gift idea. Constructed around a folding liner-lock design, two versions of the LCK are available: one featuring a 3.3" satin-finished, drop-point bade, and the other with a 3.2" modified sheepsfoot blade, with a black-oxide finish. Both live up to their name, weighing only 2.7 ozs., and having overall lengths of less than 7.5". For ease of carry, the $40 knives come with a right-side pocket clip. For more information, check out this short writeup on 
American
Rifleman
.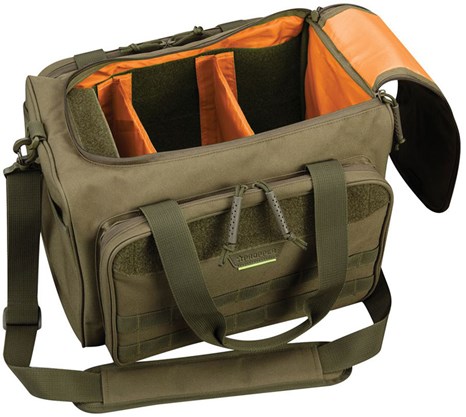 Propper Range
Bag
Make Dad's trips to the range a little easier with a range bag, from Propper. Constructed from 100% polyester and padded on all sides for rigidity, the Propper Range Bag's front pocket contains six pistol magazine slots; a removable fold-out mat; MOLLE compatible webbing; a hook-and-loop organizer panel; and two internal dividers. The bag comes in either Black or Olive, and is available for $59.99. For more, check out
propper.com
. 

Crossbreed Crossover Gun Belt
Don't let the weight of Dad's stalwart sidearm sag his trousers. The Crossover Gun Belt, from Crossbreed, can help keep his firearm (and his pants) aloft, even if he is still carrying that old Single Action Army from his younger days. The 1/4"-thick belt is available in Black, Brown or Founder's Leather, with your choice of a Flat Black, Gunmetal Gloss, MagPul Flat Dark Earth, Midnight Bronze or Tungsten buckle. Additional customizable options include thread color and double stitching. Even better, for those concealed carriers out there, the belt has a decidedly discreet look, making it perfect for flying under the radar. Finally, the Crossover's no-hole design and slide-style buckle makes precise adjustments easy, compared to a traditional belt with limited adjustment holes. The Crossbreed Crossover Belt retails for between $89.95 and $127.90, depending on options and size. For more this gun belt's features, click
here
.