I had a few free minutes during the 2018 NRA Annual Meetings and Exhibits in Dallas, Texas, so I took the opportunity to catch a portion of Jeff Gonzales' lecture on the fundamentals of concealed carry. Jeff is a former Navy Seal and a nationally recognized instructor currently leading his own training company, Trident Concepts. One of the very first items Gonzales touched on was the importance of comfort as it relates to successful every day concealed carry. The line of thinking goes that if your concealed carry firearm is uncomfortable to wear, you are likely to fidget and adjust the rig a lot—thereby blowing your concealment—or, worse, you will choose not to carry at all. The flip side is that a comfortable carry set up—from clothing choice to gun and holster—is more likely to be worn and will remain better concealed.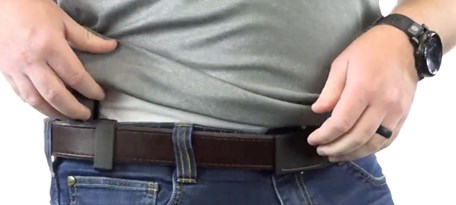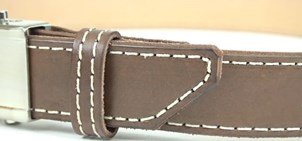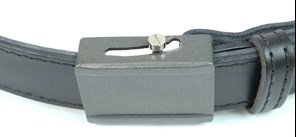 It may sound simple, but in less than five minutes Gonzales had clearly articulated a reality that had taken me years ponder out through daily experiences. There is a tendency to overanalyze the importance of firearm selection and caliber choice when gearing up for daily carry, but comfort is in fact a cornerstone consideration that too often gets ignored. One piece of gear that can truly enhance comfort is a good gun belt. Obviously, you need a sturdy belt that can hold up your trousers and won't sag under the weight of a gun and holster, but another feature recommended by Gonzales, and I concur, is a buckle system that is capable of "micro adjustments." Throughout the day, as we sit, stand, eat, walk, etc., our bodies experience minor changes that can affect the way our belt feels and fits—the sensation is amplified when carrying a defensive firearm, which constantly exerts extra downward pressure. In order to remain comfortable, our belts often need to be tightened or loosened to ensure a snug, but not suffocating, fit.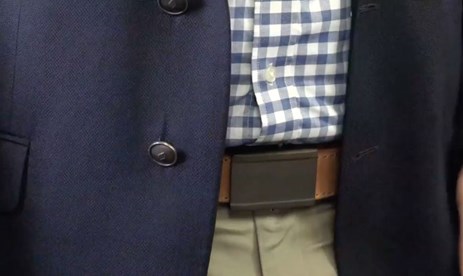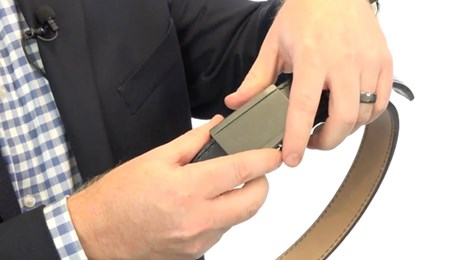 A good option I've found is pairing a stout no-hole gun belt with a slide-style buckle, which allows for a large range of precise micro adjustments, especially compared to a typical belt that has a limited number of adjustment holes, each spaced an inch or so apart. Crossbreed Holsters' Crossover Gun Belt is a good example of the concept, combining the sturdy construction of ¼"-thick hand-finished leather (belt strip and liner) with the near-limitless adjustability of a metal slide buckle. The Crossover is a handsome belt, too, and customers can select from a variety of leather, buckle and thread color combinations. Priced between $90 and $100, depending on style, the Crossover is on par with other premium gun belts, and represents a good value whether you prefer to holster on the hip, inside the waistband or at the appendix position, because if you're not carrying comfortably, you may choose not to carry at all.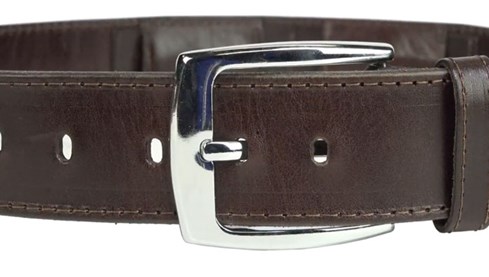 For more, check out this week's Gun Gear video.