by
posted on July 31, 2018
Support NRA American Rifleman
DONATE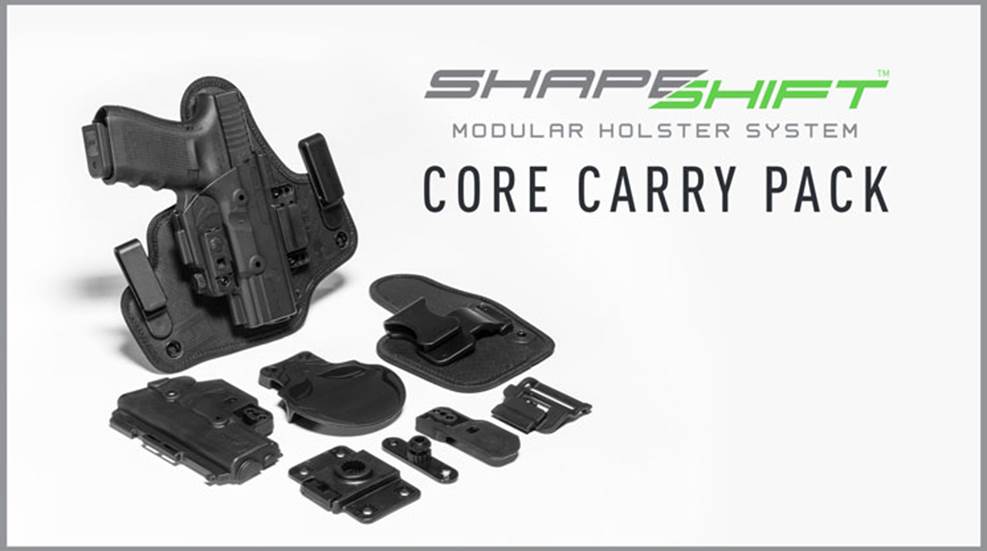 American Rifleman's various reviews of the Alien Gear Holsters ShapeShift Starter Kit have always included a mention of the great value it offers, highlighting the extensive and sophisticated content included in what sounds like an entry-level product. Check out this NRA Gun Gear of the Week video in which Joe Kurtenbach evaluates the kit, which includes a single polymer shell that is configured into four separately designed open and concealed carry styles on the beltline.

Now Alien Gear Holsters has renamed the "ShapeShift Starter Kit" to the "ShapeShift Core Carry Pack," which the company says more accurately describes its purpose and intended customer, and includes the most popular, essential everyday carry styles within the growing modular holster system.
The change was heavily influenced by customer feedback, according to Alien Gear Holsters COO Tim Treto. "There were questions about who the 'Starter Kit' was for and whether it had to be the first purchase in the ShapeShift Modular Holster System," he said. "The four carry styles in the Core Carry Pack represent our most popularly requested holsters from all gun owners at all experience levels, which spurred the need for a name change in a system offering so many possibilities."
The name change is the only alteration. It includes the same product at the same price with the same lifetime warranty.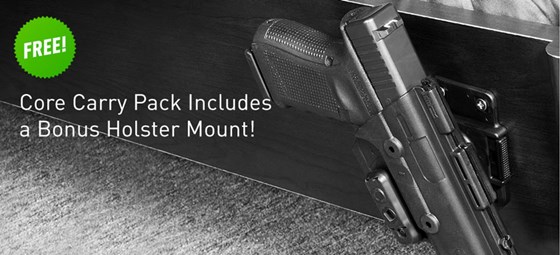 "It's similar to another recent change: our active retention thumb release," Treto said. "As the product line was further developed, all aspects of it are continually revisited. These design and product changes take immense time and resources, but the outcome means we're developing unprecedented holsters based on community feedback."
Alien Gear Holsters says it is continually in the process of designing further holster iterations to expand and further develop the entire system, while a separate effort concurrently runs to increase the shell compatibility for additional guns in the ShapeShift Modular Holster System.

Additional Reading:
NRA Gun Gear of the Week: Alien Gear ShapeShift Starter Kit  
NRA Gun Gear of the Week: Alien Gear ShapeShift Expansion Packs
Tested: Alien Gear Holsters ShapeShift Starter Kit
Editors' Picks: Alien Gear ShapeShift Holster System
SHOT Show 2018: Alien Gear Holsters ShapeShift Expansion Packs
Alien Gear Announces Modular Shoulder Holster
Alien Gear Announces Car Holster Mount