Support NRA American Rifleman
DONATE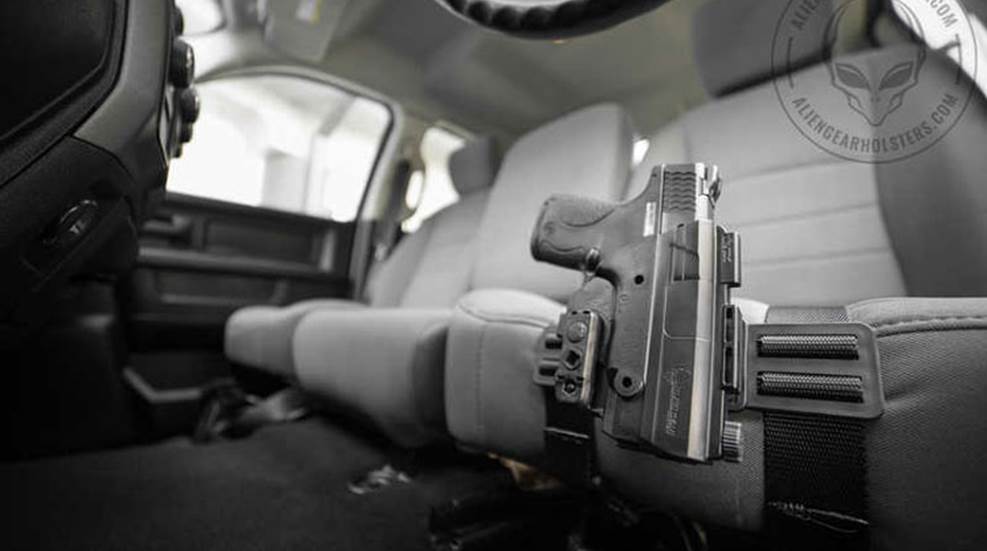 Alien Gear Holsters has launched the ShapeShift Driver Defense Holster and ShapeShift Driver Defense Expansion Pack, which offer a non-invasive yet accessible way to secure a firearm while commuting.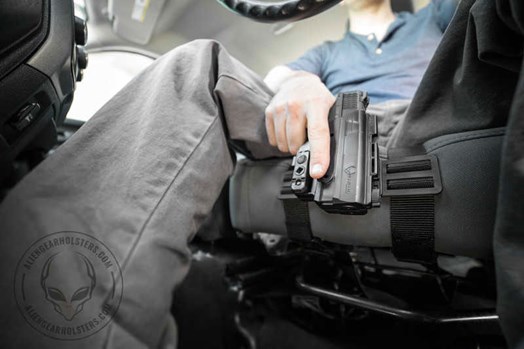 Compatible with the most popular vehicle seats, the Driver Defense holster buckles around the vehicle seat and secures the firearm between the knees. The holster is compatible with the ShapeShift Modular Holster System and was intended to make it convenient and safe to transfer the carrier's firearm from holster to vehicle.It is also intended to offer an alternative option for those who need to secure their firearm when driving, but want a less permanent solution.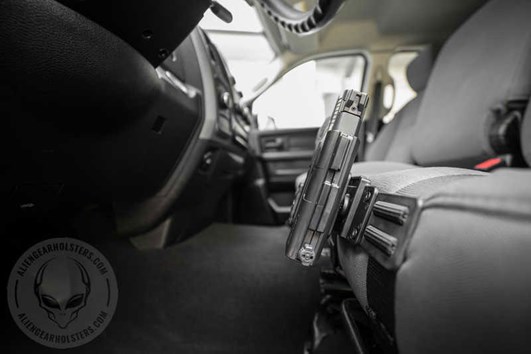 "The Driver Defense Holster was developed as a solution for those who want less cosmetic changes to their car's interior, but the same stability you would achieve with other mounts." Said Jacob Shearer, Alien Gear Holsters mechanical engineer. "With the holster positioned in the center of the seat, you can sit comfortably in your car for hours on end while ensuring fast and easy access to your weapon."
Compatible with the ShapeShift Modular Holster System, carriers can press the quick release button on their current holster, and transfer their firearm with a fully covered trigger to the Driver Defense Holster in one quick motion.
This vehicle holster is also compatible with the Cloak Mod OWB Holster.
The ShapeShift Driver Defense Holster comes with Alien Gear Holsters' Forever Warranty and 30-Day Test Drive. ShapeShift Driver Defense Holster, MSRP $59.88; ShapeShift Driver Defense Expansion Pack MSRP $33.88. AlienGearHolsters.com.