Support NRA American Rifleman
DONATE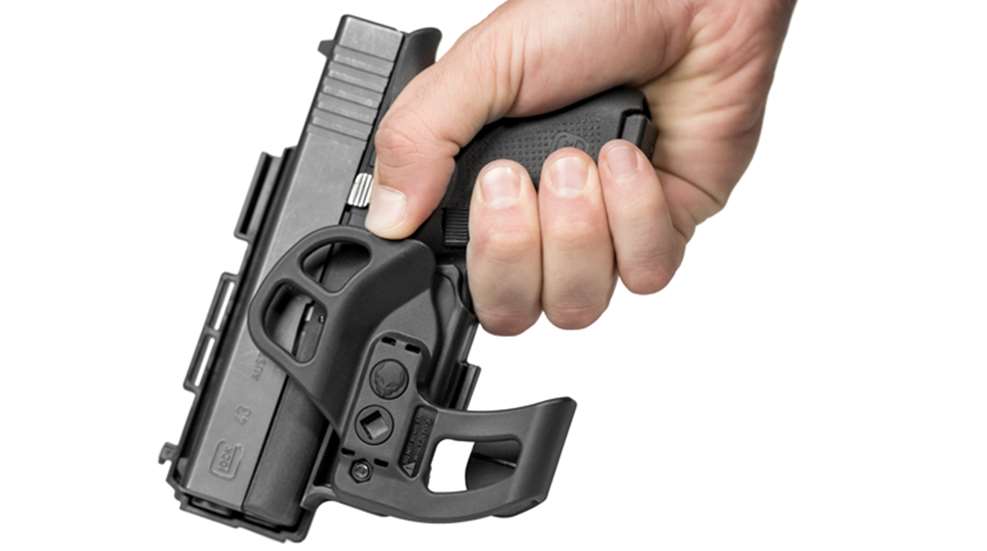 Alien Gear Holsters has engineered a new slimmer, safer and more comfortable polymer pocket holster.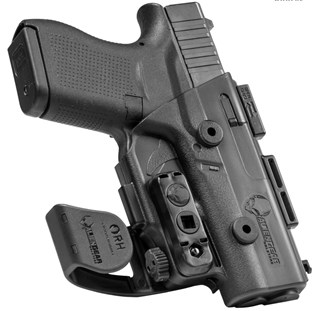 The Alien Gear ShapeShift Pocket Holster is designed to reduce bulk with a light profile and included full trigger guard coverage with adjustable passive retention. It can be worn in the pockets of most apparel, handbags and backpacks.
The patent-pending holster was designed with a dual-purpose pocket hook that keeps the holster attached to the pocket when drawn, and disguises the handgun to reduce printing while carrying. 



Alien Gear Holsters mechanical engineer and lead designer Taylor Vold said holster may seem like a simple product, however, every detail and aspect has been considered to create an effective and safe holster.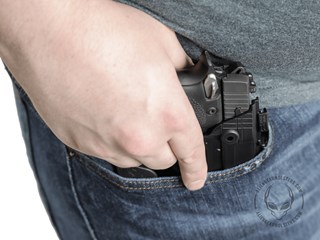 Vold designed the holster shell with a proprietary polymer blend to completely envelope the trigger and eliminate negligent discharge.
As the ShapeShift Modular Holster System's 12th addition, this holster is fully compatible with other ShapeShift holsters.
Purchase the full holster for $45.88, or with a previously owned ShapeShift shell, try the pocket holster expansion pack for only $29.88.
For more, visit aliengearholsters.com.
Additional Reading:
NRA Gun Gear of the Week: Alien Gear ShapeShift Starter Kit  
NRA Gun Gear of the Week: Alien Gear ShapeShift Expansion Packs
Tested: Alien Gear Holsters ShapeShift Starter Kit
Editors' Picks: Alien Gear ShapeShift Holster System
SHOT Show 2018: Alien Gear Holsters ShapeShift Expansion Packs
Alien Gear Announces Modular Shoulder Holster
Alien Gear Announces Car Holster Mount
ShapeShift Starter Kit Now Called Shapeshift Core Carry Pack