Support NRA American Rifleman
DONATE
Gallery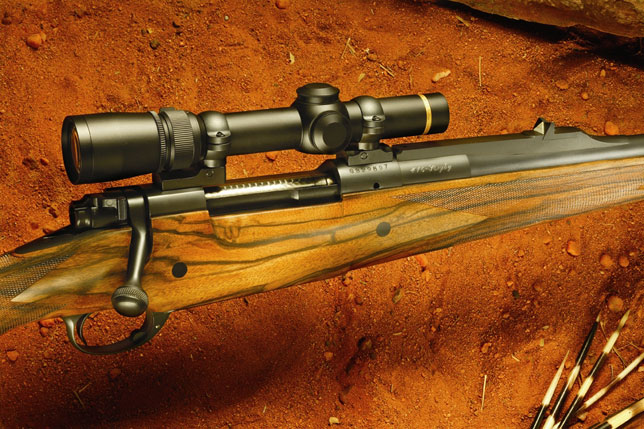 The .416 Rigby
The .416 Rigby is a great cartridge for big game, but it was never produced in any great numbers. Rigby only made about 150 rifles in its proprietary .416 caliber. The .404 Jeffery, from Rigby's rival gunmaker W.J. Jeffery, was made by the thousands and issued to Game Departments all over Africa. Ballistically, they're equal. Both are excellent for lion and buffalo, but a tad light for elephant.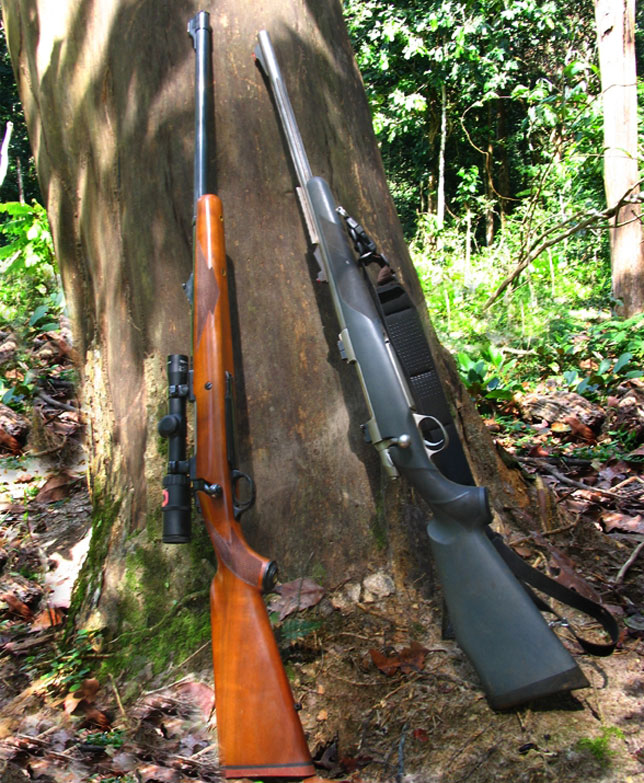 A Couple of Big Bores
In the rain forest of Cameroon, I carried a .458 Win. Mag. (left) and professional hunter Geoffroy de Gentile carried a custom .416 Rem. Mag. Note the provision for a Scout scope on the PH's .416. The forest is home to elephant and dwarf buffalo, which despite their name, are more aggressive than Cape buffalo. Because visibility is often measured in feet, not yards, you need a powerful "stopping rifle" in case things get hairy in a hurry.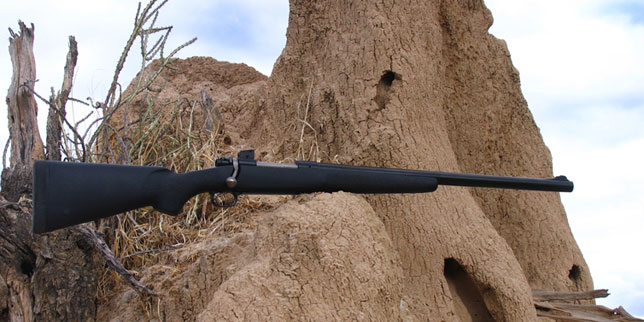 A Robar Baby in .460 G&A
Inspired by the writings of Jeff Cooper, I ordered a .460 G&A from Robbie Barrkman at Robar. The cartridge is a necked-up .404 Jeffery that takes a 500 grain .458 caliber projectile and boosts the velocity to 2,400 feet per second. My rifle is built on a Winchester Model 70 fitted with a ghost-ring aperture sight in keeping with Jeff's design ideas for the rifle he affectionately called "Baby."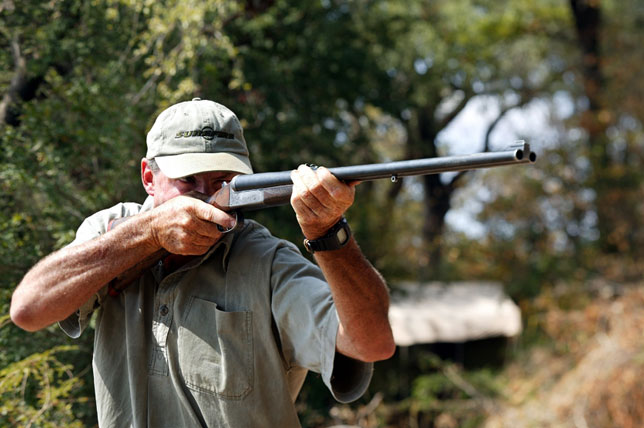 William Evans .470 Nitro Express
Noted professional hunter Andrew Dawson sights over his William Evans .470 Nitro Express made in 1922. I teased Andrew that his double was still a greenhorn compared to my Evans made in 1919. The very best doubles are English doubles and the best of those were made in the 1920s. Imagine the stories rifles like that could tell.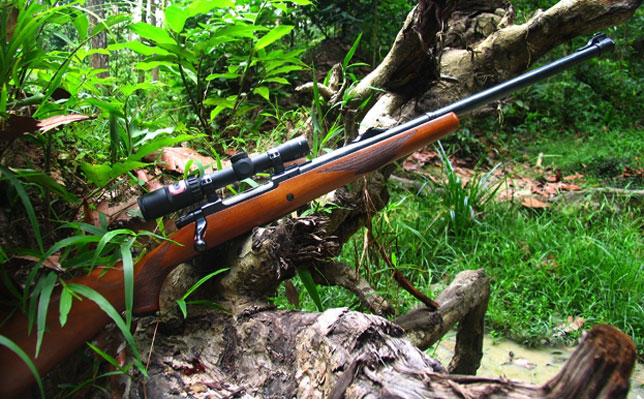 Ruger Model 77 in .458 Win. Mag.
The rain forest is a harsh environment for a rifle—humid, hot, muggy, wet. Accordingly, I took a "beater" of an old Ruger tang safety Model 77 in .458 Win. Mag. I topped it with a Trijicon 1-4x AccuPoint with a glowing red chevron for a reticle, ideal for the dark forest interior.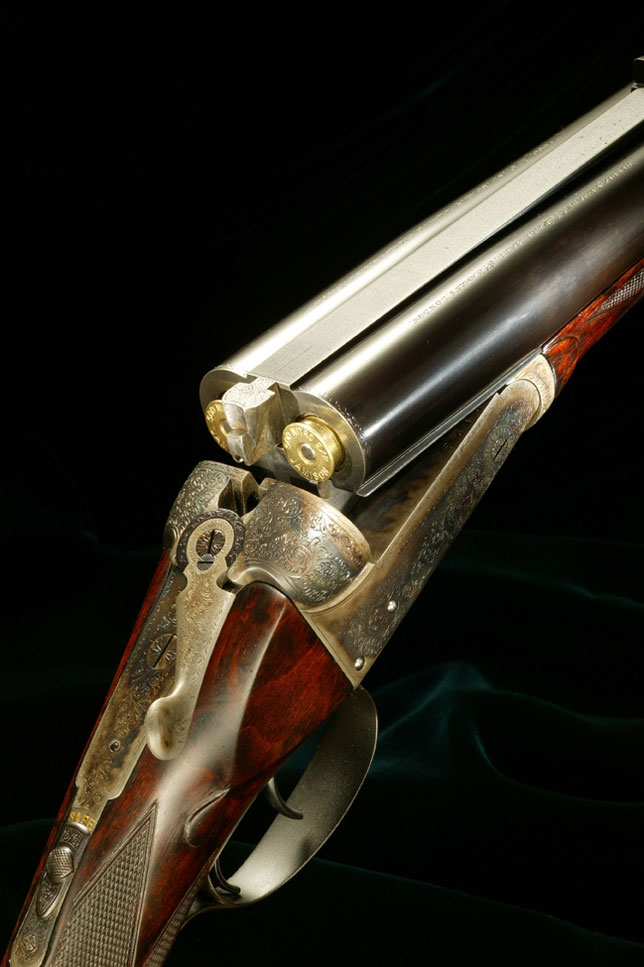 The Old Girl
I fondly refer to my William Evans .500 Nitro Express as "The Old Girl" because she was made in 1919, which is definitely old. Even though a gun is a manly thing, I feel so attached to this rifle that I can't think of her in masculine terms. No, a great old rifle, like a great old battleship, is feminine. I sent The Old Girl to a wonderful gunsmith named Nick Tooth who spent 17 years at the benches of none other than James Purdey & Sons before moving to America. Nick restored The Old Girl to her original glory, complete with retracing the original engraving, re-color case hardening the receiver and refitting the barrels. The stock was partially restored, minimizing rather than removing old scratches and knocks. A great old gun like this needs to keep at least a hint of her well-earned scars, after all. Nick recut the checkering, which had been virtually worn smooth by handling over the years. Lovely, isn't she?