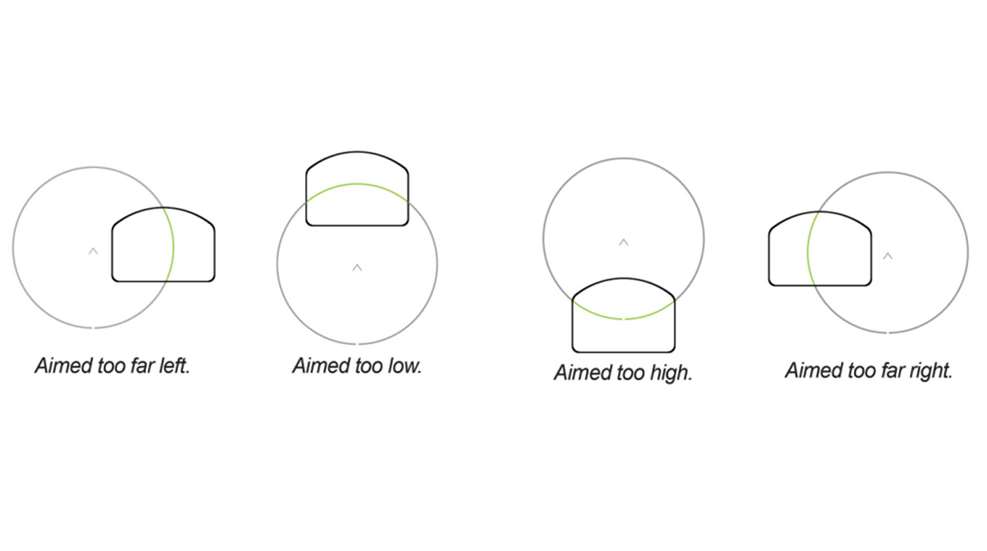 The U.S. Patent and Trademark Office has issued a Utility Patent to the ACSS Vulcan reticle system, which is featured exclusively in Primary Arms Optics'  co-branded Holosun HS507C-X2 ACSS mini-reflex sight. The patent was granted to ACSS' creator, Dimitri Mikroulis, who maintains long-term collaboration and exclusivity with Primary Arms Optics.
Unlike traditional reflex reticles, the ACSS Vulcan features a combined center aiming chevron and a large outer circle. When looking through the sight at arm's length, this circle falls outside the optic window. However, if the optic is off center, the circle will show the error and provide feedback to guide the user back to proper alignment.
"The design and technology behind the ACSS Vulcan reticle set it apart from anything else on the market," said Stephen Morgan, director of product marketing at Primary Arms Optics. "This utility patent reflects the ingenuity put into this unique aiming system, which addresses some of the most challenging problems associated with mini reflex sights."
The utility patent grants protection for the reticle's unique visual correction system and grants legal recourse should companies inadvertently or deliberately infringe on the design. The innovative system will prove invaluable in high-movement, dynamic shooting applications, where the user might engage a target from an irregular shooting position, such as inverted kneeling, rollover prone or weak-side one-handed. The approach is also beneficial under night vision, where focal settings and device length can limit the visibility and acquisition speed of traditional reflex reticles. Under night vision, the ACSS Vulcan design provides an intuitive 'heads up' style reticle view, making it easy to acquire and maintain on target.
Primary Arms Optics was founded in 2008 and is based in Houston, Texas. Holosun has been creating high-quality optics since 2013 and is headquartered in the City of Industry, Calif.