by
posted on July 15, 2012
Support NRA American Rifleman
DONATE
Gallery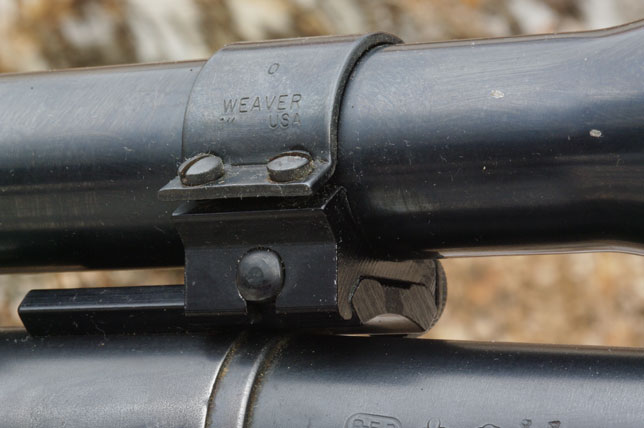 Split Ring Tip-Off
The Weaver Split Ring Tip-Off mount was introduced in 1953. The now ubiquitous ring design, while not necessarily pretty, works just as well today as it did then. A slot in the aluminum base on the off side allows a hooked section of the stamped-steel top cap to slide in place over the scope's body. It is secured with two screws. The steel cross-bolt acts as a recoil lug, and its square head embeds into the aluminum base upon tightening. Knurling and a wide cross slot on the nut on the opposite side allow finger or coin tightening of the rings.

Model K
Bill Weaver was one of those talented individuals who made not only the parts of his earliest scope, but the tooling to make the parts as well. Here, an early catalog illustration lays out the relatively few parts of what would become the company's bread and butter: the steel-bodied Model K.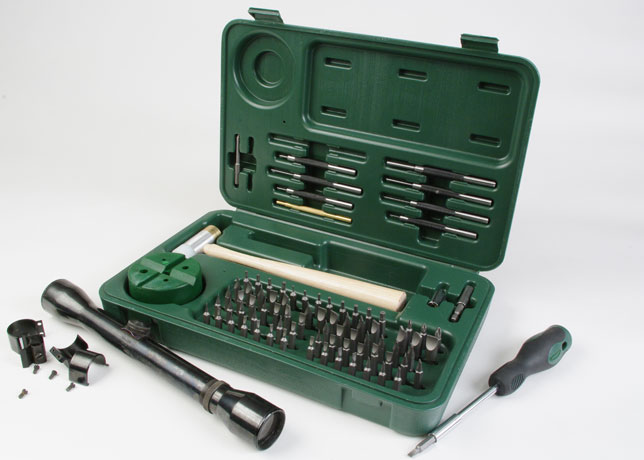 Weaver Tool Kits
Today's Weaver is a more diversified brand than in years past. Now, when it comes to mounting a Weaver scope in Weaver rings it can be done using a Weaver Deluxe Gunsmith Tool Kit. In addition to screwdriver bits the kit includes a bench block and a soft-faced hammer.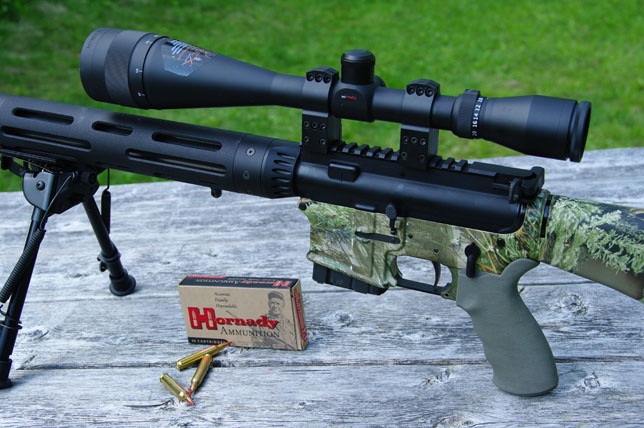 Nice Grouping
This 6-20X Nitrex scope with adjustable objective mounted on a very accurate .204 Ruger upper built by the author helped him shoot a load using Hornady 40-grarin V-Max bullets into a group measuring 0.25 inches at 100 yards.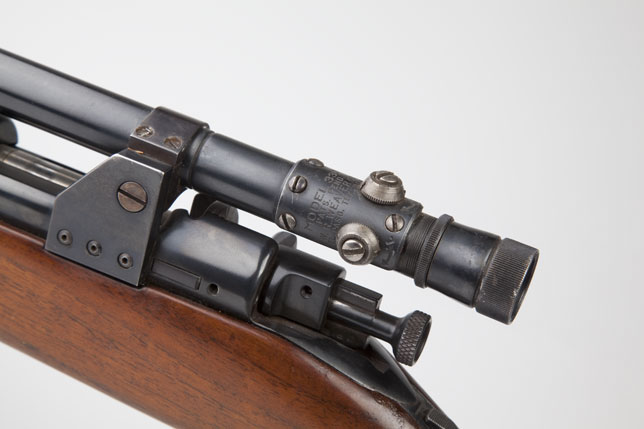 Weaver Model 3-30
The relative economy of Weaver's Model 3-30 brought riflescopes to the masses at a time when scopes had yet to become commonplace among American shooters. Note the 3/4-inch tube diameter and the all-steel, screwed-together construction along with the beefy metal mounts.