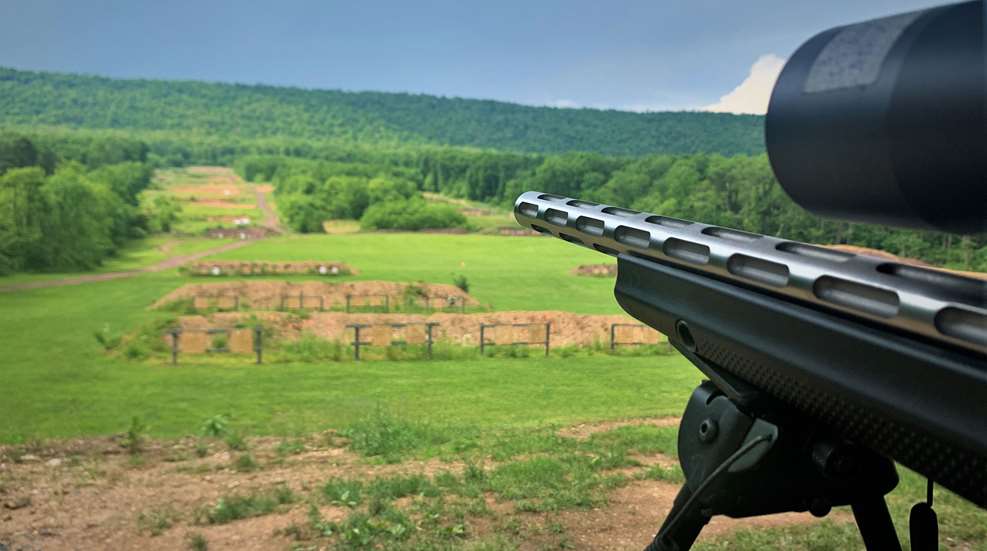 One of the greatest joys of being a gun writer and instructor is the ability to travel the country to get a sampling of different ranges and how they operate. In my career, I have stumbled upon some amazing facilities, from those built with the latest technology to those that are no more than a hill of dirt in a backyard or on state game land. Each has been unique in its own way, but overall, they shared a few overlapping qualities that made them memorable. Here are five features that they all had in common:
One: Impeccable Safety With Established Rules
Anybody who has been around guns long enough will put safety at the forefront of the criteria of an acceptable shooting range. When I walk into a facility, I look for either the range officer or the appropriate signage to tell me what I can and cannot do. Features like topography, layout and backstop are going to dictate what cartridges you can shoot, where you can place your target and where you can shoot them from. I give a range bonus points if the rules are available online, as then there is no reason for any member not to know them.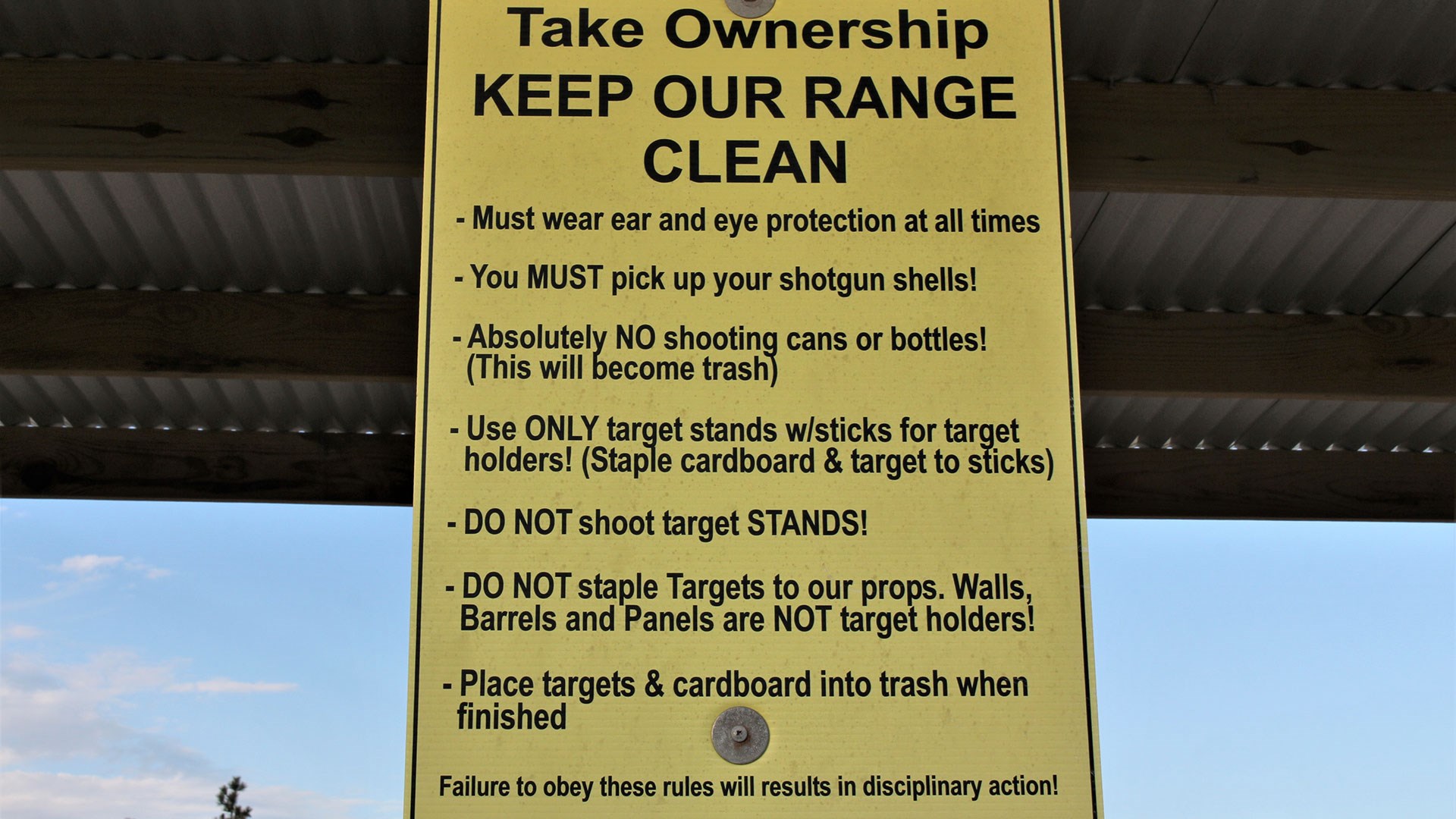 Safety should be the first and foremost consideration when selecting a good range, and every one should at least have proper rule signage as seen above.
I also like to see the rules regarding to the movement of firearms to and from the firing line, displayed conspicuously at the range entrance, as well as at the shooting points. There should also be clear instructions on how to close the line to go downrange to post or repair targets, as there is no one universal system. Good shooters understand the rules and don't object to them, with the presence of both only enhancing the club's appeal to me.
Two: Good Equipment
My favorite clubs all offer some sort of equipment that is typically out of reach for the everyday shooter. Target systems like plate racks and dueling trees cost more than any single member would usually like to spend, and aren't portable enough to feasibly commute from home. This is where belonging to a club has its advantages. Let's say that your club has 100 members. Well, at just $10 each you can pitch in and put a high-end plate rack in that can withstand hundreds of thousands of rounds.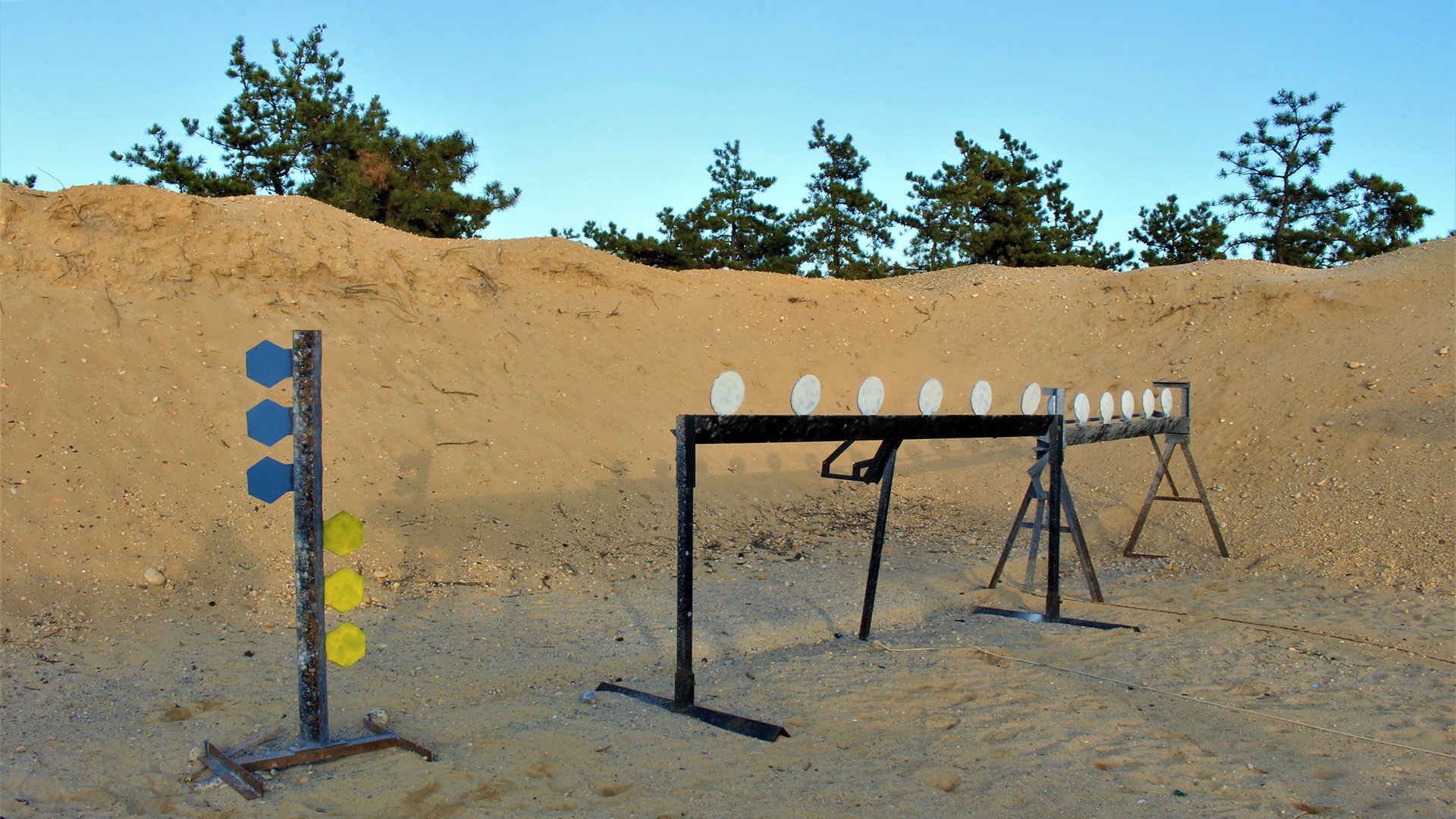 Another sign of a good range is good shooting equipment, along with other equipment for range maintenance.
Both my home club on Long Island and my "home-away-from-home" club in Pennsylvania have invested in thousands of dollars worth of steel, and our membership dues barely budged. Now, when we want to shoot, we no longer have to hump heavy targets to the range and set them up. Instead, we just show up and plink away. Aside from targets, our dues have been used to purchase club vehicles and even heavy machinery to build and maintain backstops and roads. Having a backhoe at our disposal for less than the cost of a box of ammo a year just might be the best illustration of this point.
Three: Matches
Whether you enjoy shooting them or not, matches generate revenue, which offsets the overall costs to the members. Most clubs or ranges offer these matches to the public, giving folks a chance to shoot at new ranges and see what they are all about. These opportunities might just be your "in" for clubs with selective memberships and offer an opportunity to get a full overview of the facility before you decide to join. From the perspective of a current club member, these events will attract new pledgees, which is another source of revenue and work hours, not to mention camaraderie.
Furthermore, matches are fun! Where else can you shoot such intricate courses of fire? Again, we see the "many hands" adage at work as 30 members can set up some of the most elaborate stages in just a few hours, and that same crew can tear it down in mere minutes at the end of the day.
Four: Freedom To Move And Shoot
Although sports like NRA Service Rifle and Smallbore Silhouette will always have a special place in my heart, I want to be able to run and gun from time to time. My favorite ranges allow shooters to define their own firing line in one of several shooting pits. Typically, these pits offer a 270-degree berm and are limited to one shooter per pit. The idea is that wherever your feet are becomes the firing line, and you are not to break a 180-degree line with your muzzle.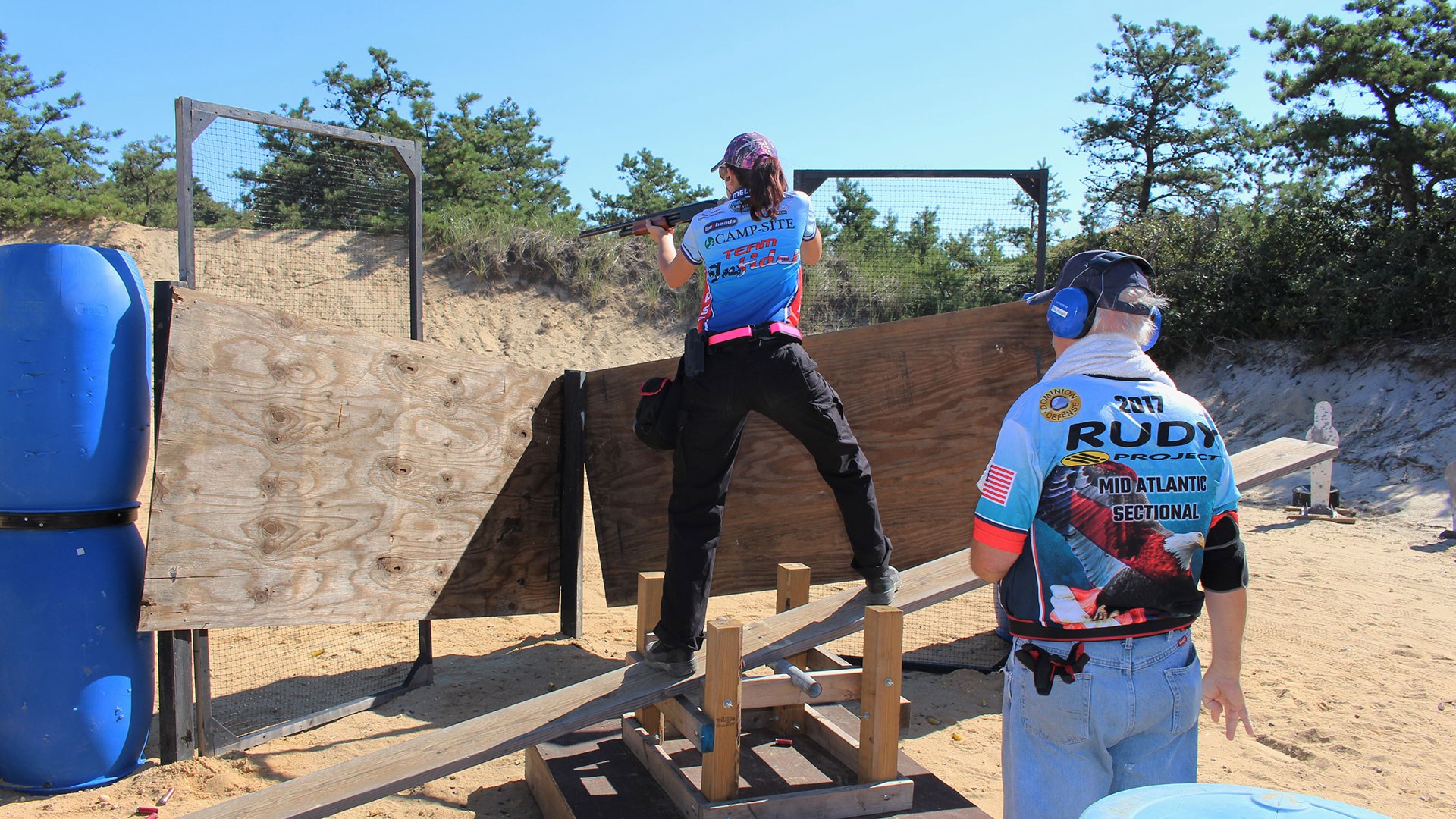 Ranges that allow for the freedom to move and shoot, and manage it appropriately, offer more aspects of firearm training and skill building over conventional ranges which focus purely on marksmanship skills.
Pits like this allow you to practice for sports like IDPA, USPSA, 3-gun and anything else that requires movement and multiple shooting positions. Ranges like this are also a great place to practice drawing from confined spaces or navigating around obstacles for room clearing exercises. Sure, punching stationary targets from a static firing line is a great test of marksmanship, but shooting has evolved into so much more in the past century.
Five: Long Hours
Life comes at you hard, and finding time to enjoy the things you love starts to become an unforgiving task. Some of my favorite ranges are open all hours, and they can be a lifesaver when my schedule becomes hectic. Although facilities without a closing time are typically indoors, there are a few outdoor locations that I know of that allow night shooting as well.
Being able to send rounds downrange before work or after dinner are sometimes the only hours that I can find during my busiest seasons. When it comes to the outdoor ranges, there are few things that I find more peaceful than sending a round downrange at first light. These ranges also offer the only realistic opportunity to practice with night-vision capable equipment, allowing you to test and zero in the very conditions that you intend to use these devices in.
Of course, this list isn't exhaustive as there are several other things that I look for in a top-notch shooting facility. However, the pickier one gets, the less likely they are to find everything that they want in one establishment; and there is nothing wrong with that either. Currently, I belong to three clubs, frequent five different privately-owned ranges and hunt or practice on more than half a dozen different state game land parcels.
Each one is unique, offering something that the others do not. Therefore, I pick a given range based on what it is that I seek to accomplish. Indoor ranges are great when the weather is nasty and all that I need to do is zero a pistol optic while outdoor ranges allow me to stretch out a rifle or break some clays. Regardless of the facility, as long as it is safe, organized and well maintained, I know I am going to enjoy myself and continue to grow my shooting abilities.