Support NRA American Rifleman
DONATE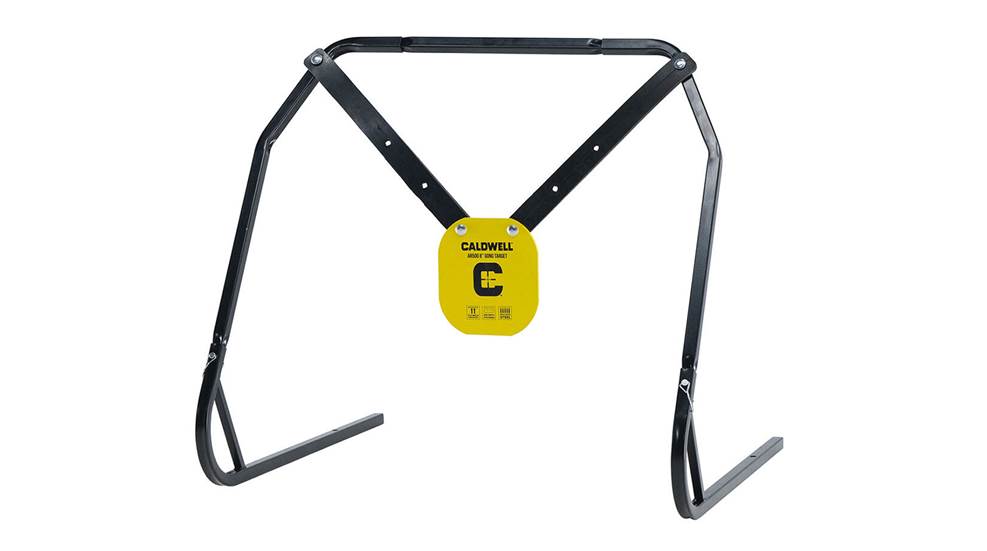 Pairing Caldwell's Portable Target Stand with one of the company's AR500 8" Caldwell C targets, the Portable Range Kit is an economical and easy-to-set-up way to add the auditory and visual feedback offered by steel to your outdoor range.
The collapsible steel stand comes with all the hardware necessary for its installation into the ground, as well as a pair of heavy-duty straps to float the included gong-style target—or one of several of Caldwell's other steel-target designs. Painted bright yellow for easy detection, the kit's through-hardened, 3/8"-thick AR500 steel target actually measures 9" tall by 8" wide, and is impact-rated for velocities as high as 3,000 f.p.s. and energies up to 3,500 ft.-lbs. 
The suggested retail price on the Caldwell Portable Target Stand is $115. For more information, visit caldwellshooting.com.