Support NRA American Rifleman
DONATE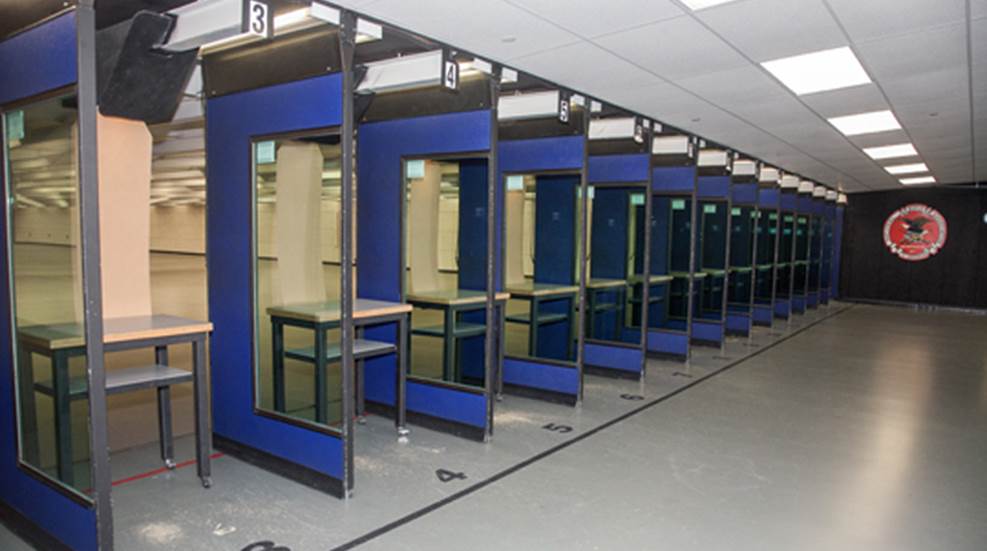 Back in the day, when I was working my way through college at the grocery store, I had a boss who encouraged us to join him at lunch at a shooting range about five miles away. He had a membership and those of us who could squeeze into his Toyota Land Cruiser qualified as "guests" for the day. 
It was a wonderful break on those occasions I worked daylight hours, and we were usually the only ones on the firing line. That's a good thing, because formal ranges—even outdoor ones like this one, where southern Arizona's dust devils were the only company—were new to me. I learned a lot from Jerry Orcutt over lunch, including safety and range etiquette when another shooter showed up to temporarily escape their daily grind.
Don't get me wrong. I'd been behind the trigger a lot, but all my prior experience was in wide-open spaces. This organized firing line scene, with complete strangers shooting simultaneously, was new. Thankfully, Jerry was eager to provide the kind of etiquette and safety instruction that has since served me well.
Things have changed and there aren't enough awesome bosses—wonderful friends—to help all of today's new shooters. The odds you'll be on a climate-controlled, well-ventilated firing line are better than ever, and those tight confines and unblinking oversight can feel a little intimidating to novices.
That's one of the reasons the National Shooting Sports Foundation (NSSF) recently produced a new "Introduction to Range Safety and Etiquette" video. It's free and packed with easy-to-understand tips.     
Changes from the old version include demonstrations/explanations in a modern, well-appointed shooting range. Naturally, it begins with gun safety, but it also covers a range of topics that includes how to uncase your firearm, range officer commands and more. "More than ever, NSSF is focused on helping our industry better engage their customers," said Zach Snow, NSSF Director, Shooting Range Services. "Paramount to that is ensuring all shooters have a pleasant and safe experience every time they head to the range for a practice session."
It's not quite the way Jerry smiled when he explained how it's done, but the female moderator's sincerity glows the same. The video is worth sharing with all those new shooters you know.