by
Evan Brune, Executive Editor
posted on January 18, 2023
Support NRA American Rifleman
DONATE
With SHOT Show 2023 comes another round of new handgun introductions, and with those, it's possible to get a glance at where the industry stands in terms of its general priorities and direction. For this year, there are a few notable qualities, some of which reflect ongoing, longer-term trends, while others signify a newer direction in the handgun market. Of course, concealed-carry continues to be hot, and manufacturers continue to cater to CCW holders with compact, capacity-rich designs. But what's interesting is that, while capacity still seems to be the main goal, we're starting to see firearm designs that are more macro in size, rather than micro. Of course, there are also some retro homages to popular designs of the past. Here are five highlights from the SHOT Show 2023 floor: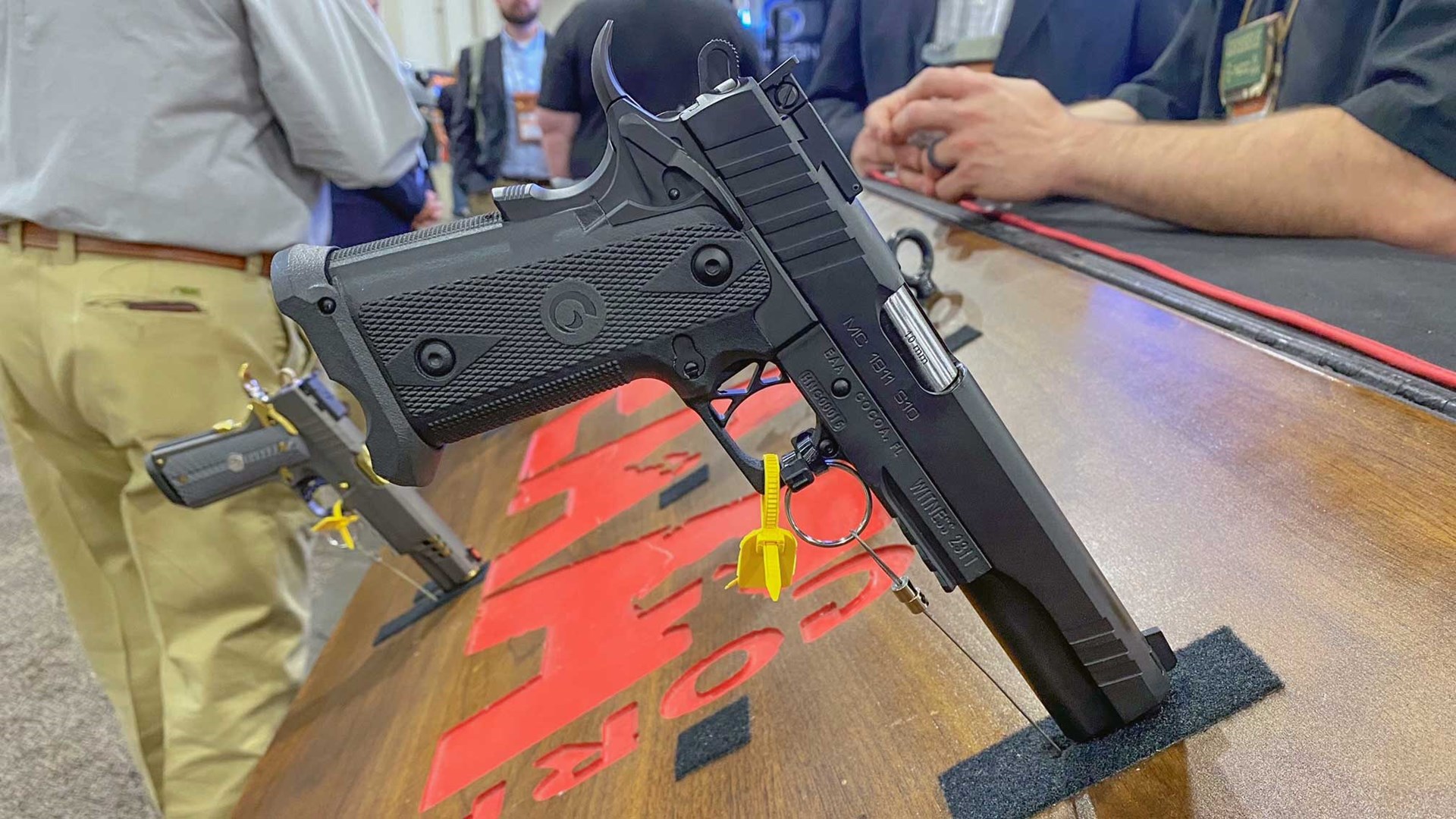 European American Armory Corp. Girsan Witness 2311
The concept of a double-stack M1911 handgun is not a new one, with companies like Para Ordnance and Staccato, formerly STI International, offering such designs for decades. However, in the last year, the market of such designs has grown significantly. European American Armory Corp. is the latest company to enter the market with its Girsan Witness 2311. Able to accept standard Staccato double-stack magazines, the gun is available in 9 mm Luger, .45 ACP and 10 mm Auto and has a magazine capacity of 17 rounds, 11 rounds and 15 rounds, respectively. What really makes the Witness 2311 stand out, though, is its price point. This new double-stack M1911 offering is entering the market with an MSRP of $999.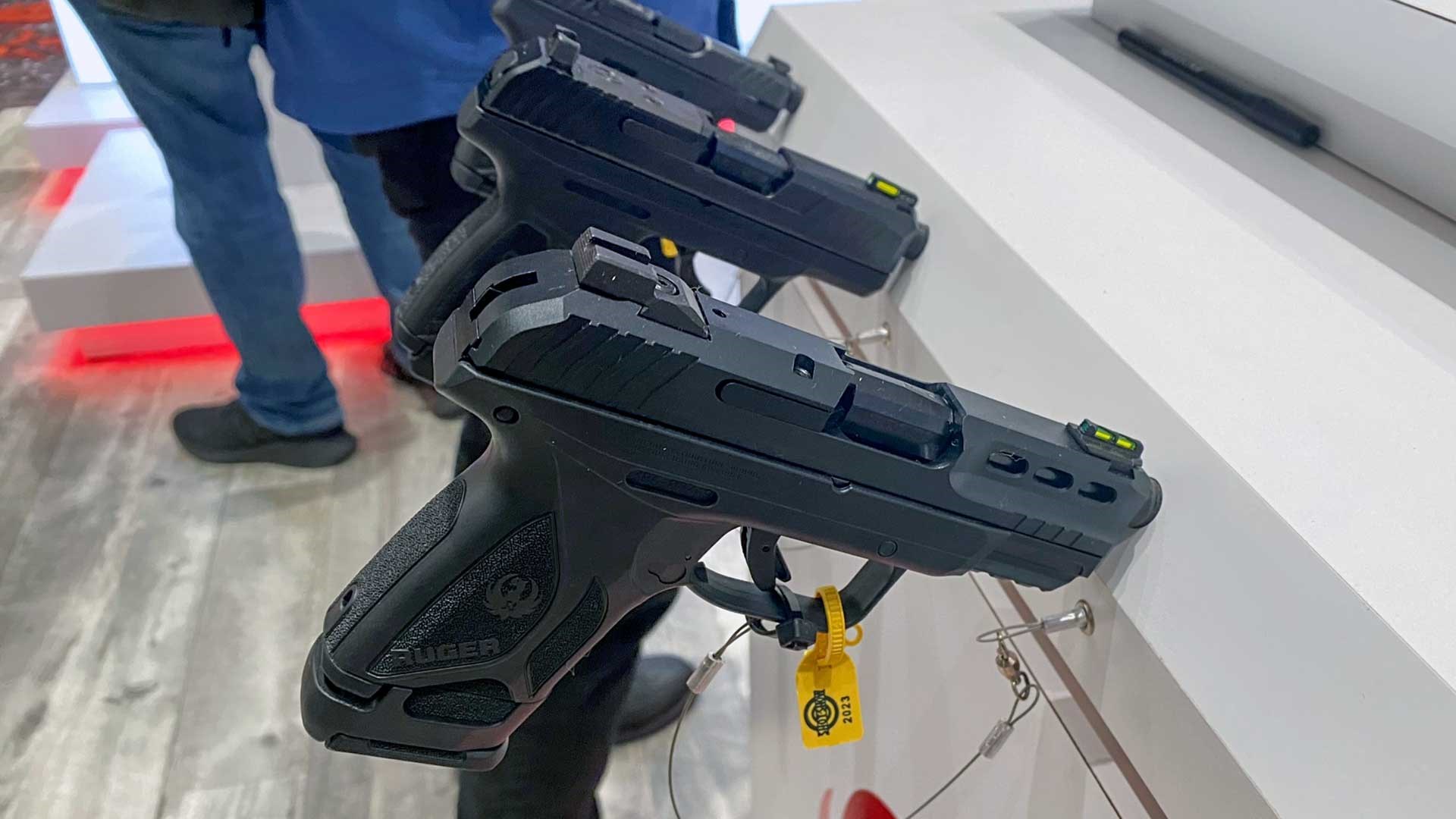 Ruger Security-380
Concealed-carry and capacity don't always go hand-in-hand, but with the new Ruger Security-380, consumers get a capacity-rich platform that's easy-to-shoot and easy-to-handle. With styling and ergonomics similar to Ruger's other Security handguns, it's easy for folks to get used to the manual of arms. What eases handling even more, though, is the lightened recoil spring and pronounced cocking ears that enable users to get the pistol into battery more quickly. Chambered in .380 ACP, magazine capacity is 15 rounds in a flush-fit configuration, while capacity-restricted states will have a 10-round model available. Best of all, this accessible self-defense platform is affordable, too, with an MSRP of $369.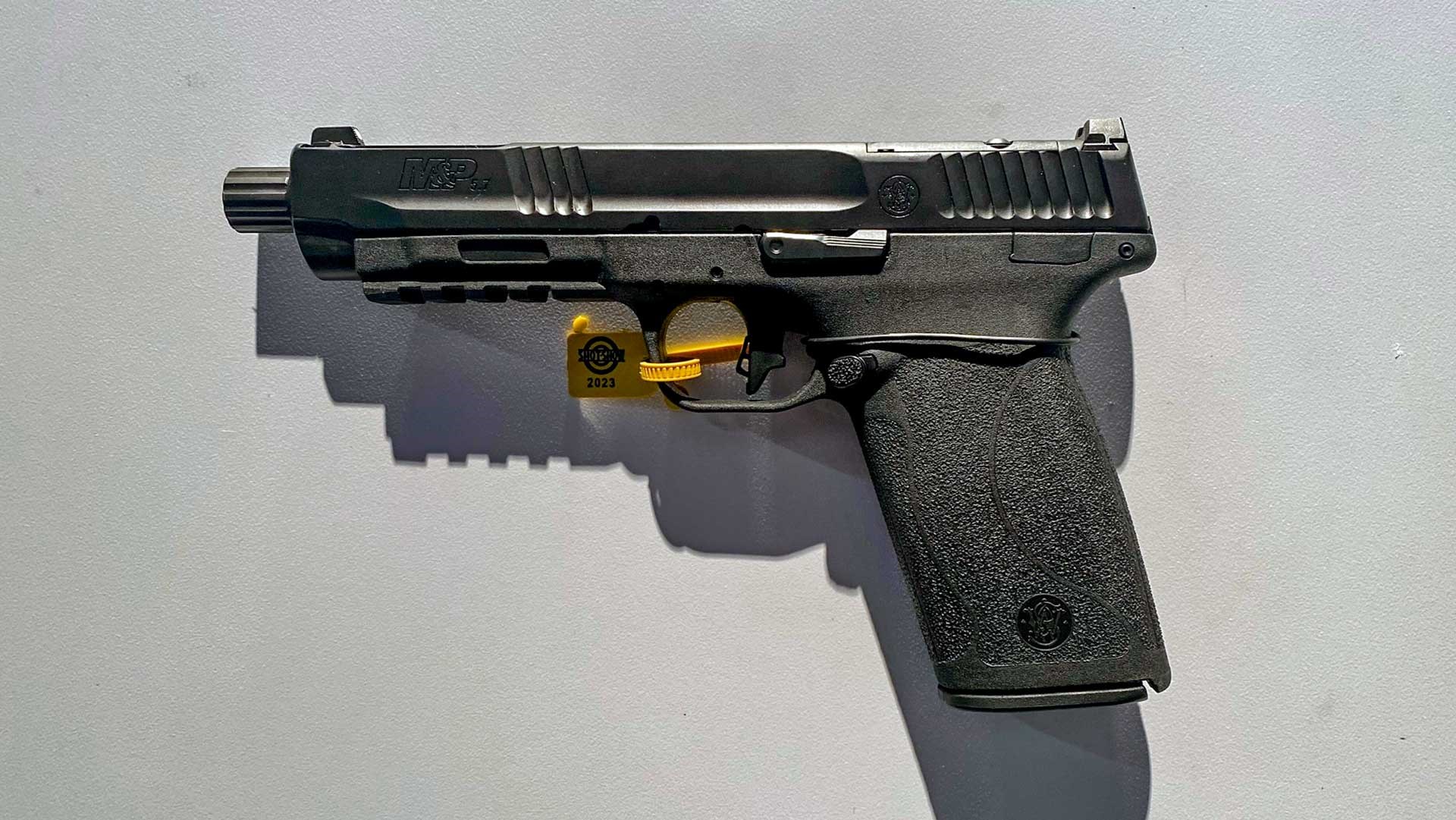 Smith & Wesson M&P5.7
One of the surprises from SHOT '23 was Smith & Wesson's introduction of its 5.7x28 mm FN pistol, which provides 22+1 rounds on board in an easy-to-shoot platform. S&W is squeezing out every ounce of capability from the 5.7x28 mm round, thanks to the company's rotating Tempo Barrel System, which makes the M&P5.7 a gas-operated, locked-breech handgun. Two models are available, one with a thumb safety and one without. The pistol also feature ambidextrous controls in the form of a mirrored slide stop and a reversible magazine release. The 5.7 mm handgun is also cut to accept a micro red-dot optic and also features a flat-face trigger, Picatinny accessory rail, threaded barrel and three-dot sights. Suggested retail pricing on the gun is $699.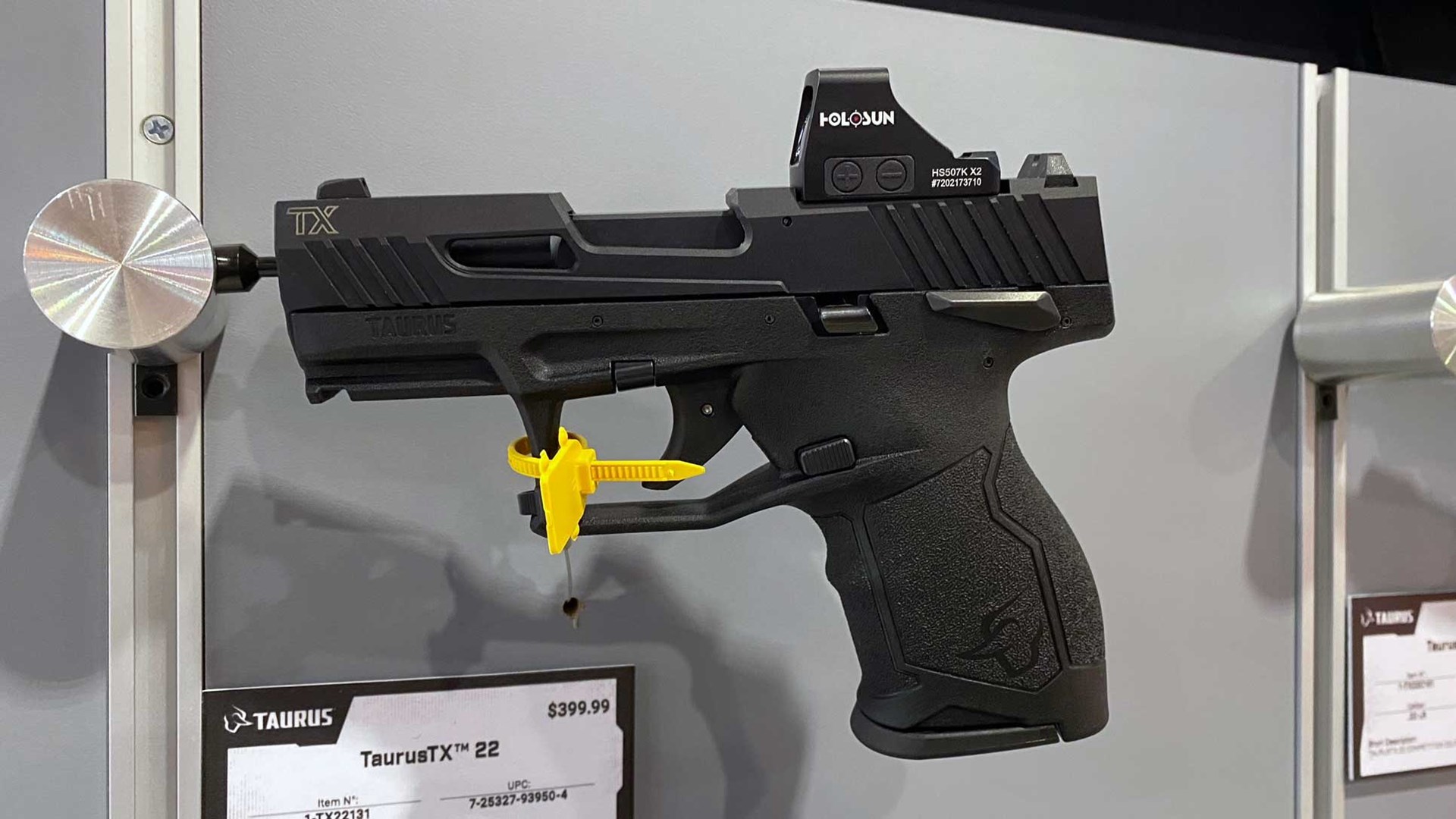 Taurus TX22 Compact
Early iterations of Taurus' TX22 were sized more like today's crop of full-size, polymer-frame handguns and was initially intended to be a training tool. However, the lineup has expanded significantly over the years and now includes dedicated competition models, optics-ready options and more. One salient point that's become clear over the years is that the TX22 is one of the most reliable rimfire handguns available today, and Taurus is reinforcing that point with its TX22 Compact. The gun is sized right for CCW use, despite the issues inherent in relying on rimfire ammunition for self-defense, but it's available for those who are comfortable with such a concept. More importantly, the design is easily handled and, despite its compact dimensions, has an impressive magazine capacity of 13 rounds. What's more, it's also capable of hosting a micro red-dot sight. MSRP starts at $399 for the optics-ready model.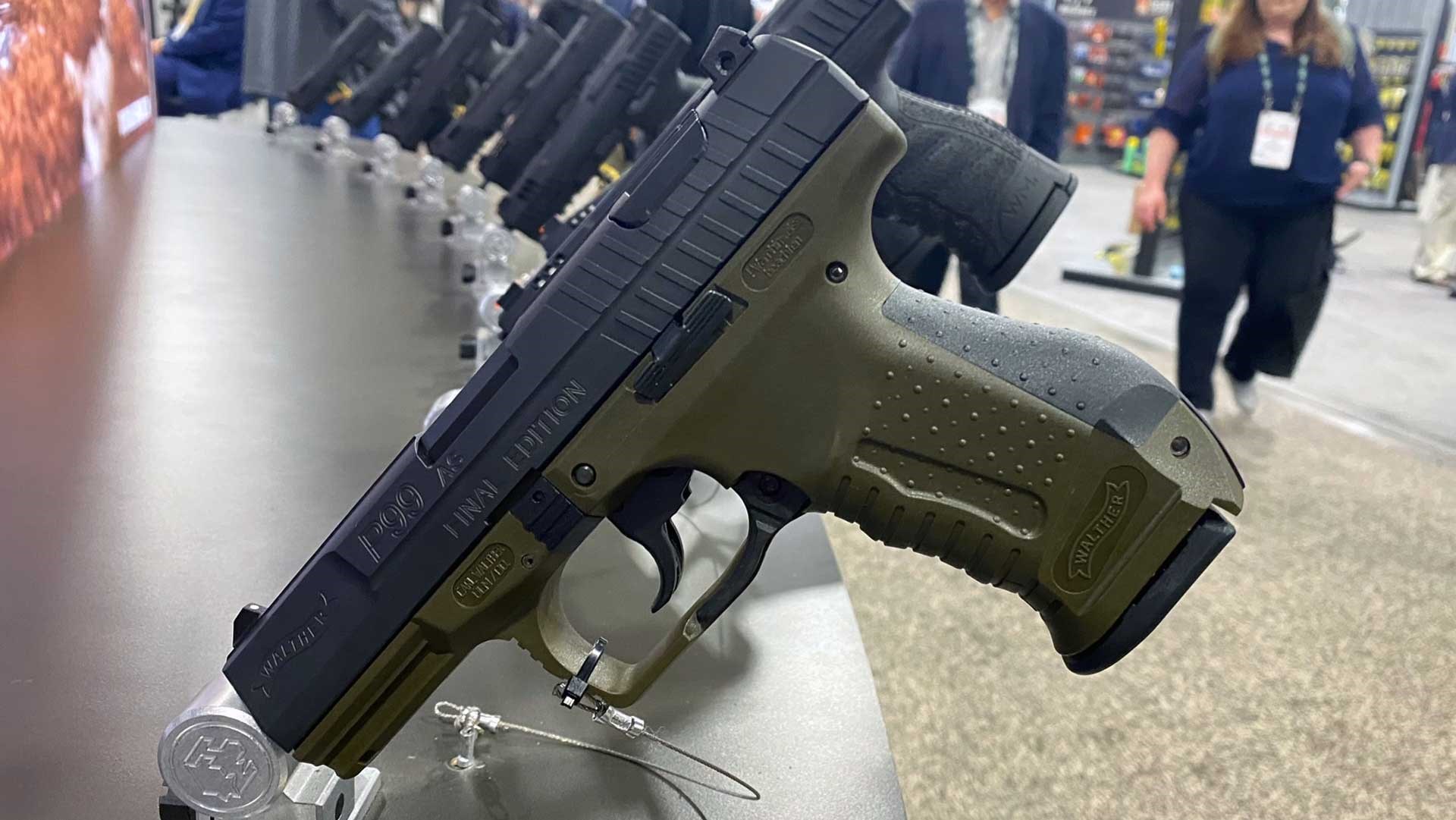 Walther P99 AS Final Edition
Rounding out our round-up is what seems like a fitting farewell note. Walther's P99 came out in an entirely different market and world when it was first rolled out in 1997, and the gun served as the basis for Walther's later designs, including the PPQ and PDP. For its time, it was an innovative design, with a unique double-action/single-action trigger system, a slide-mounted decocker, striker-status indicator and an ambidextrous, paddle-style magazine release. After 26 years in production, Walther is saying goodbye to its P99, but it's going out with a bang, thanks to the P99 AS Final Edition. Made with the desirable olive-drab polymer frame, the gun makes for a fitting homage to a firearm that once was the choice of Pierce Brosnan's James Bond. The suggested retail price on this last model is $849.
Of course, many more handguns emerged from SHOT Show 2023, including Rossi revolvers, FN 10 mm and .45 ACP handguns, unique Davidson's Exclusive offerings and more. Stay tuned as we bring you the latest and greatest.