by
posted on January 11, 2023
Support NRA American Rifleman
DONATE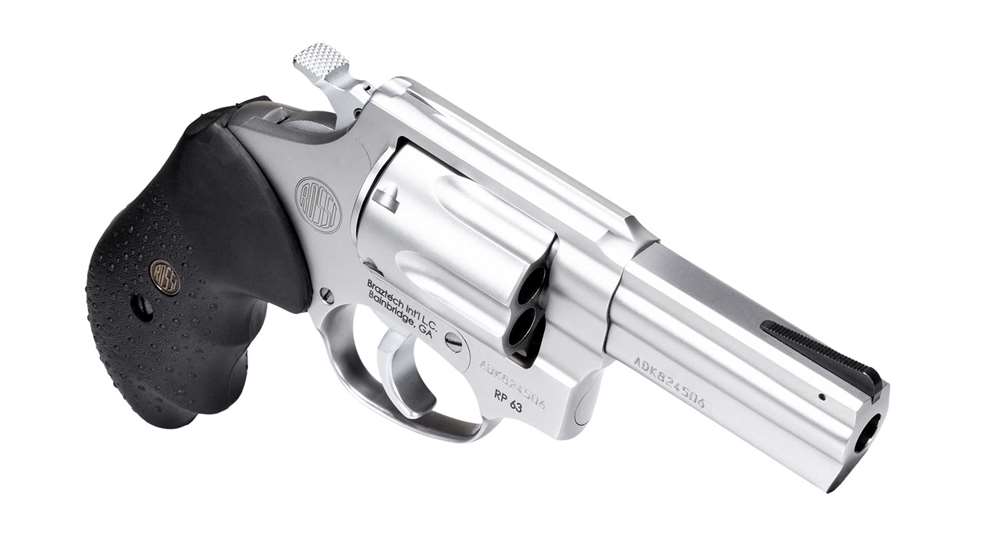 Once a prominent name in revolvers, in recent memory, Rossi USA had limited itself to an array of long guns. The company's lineup included bolt-actions, lever-actions and the unique Circuit Judge, which was the only firearm available with a revolving cylinder until this year, when Rossi announced that its Brazilian-made revolvers were back in a big way. For 2023, the company has three new handguns, all chambered in .357 Mag. and all incorporating classic features from Rossi's revolver past while incorporating modern manufacturing elements.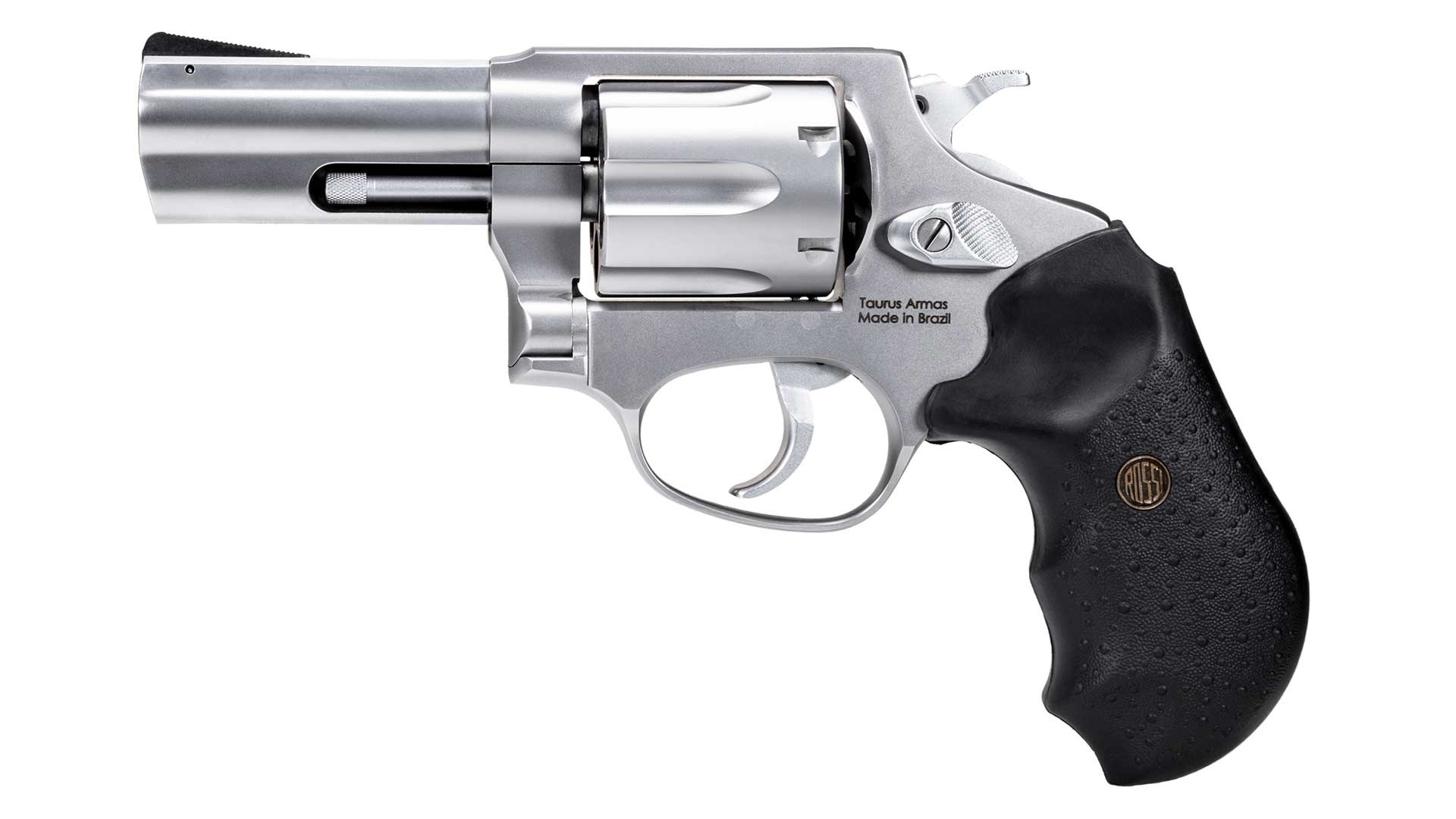 Rossi RP63
Designed to be a dedicated concealed-carry revolver, the Rossi RP63, with a 3" barrel, is crafted from stainless steel and features a rounded grip frame to reduce printing. Despite its reduced size, the RP63 still holds six rounds of .357 Mag, elevating its capability over other small CCW revolvers that only have a capacity of five rounds. The gun features fixed sights, and the front-sight ramp is designed to ensure a snag-free draw. One unique element of the RP63 is its use of a fixed firing pin on the hammer, which aids in setting off harder primers. A match-grade trigger ensures smooth, accurate shooting. A black-nitride model is available as well. Suggested retail pricing on the all-black model is $446, while the stainless-steel model retails for $461.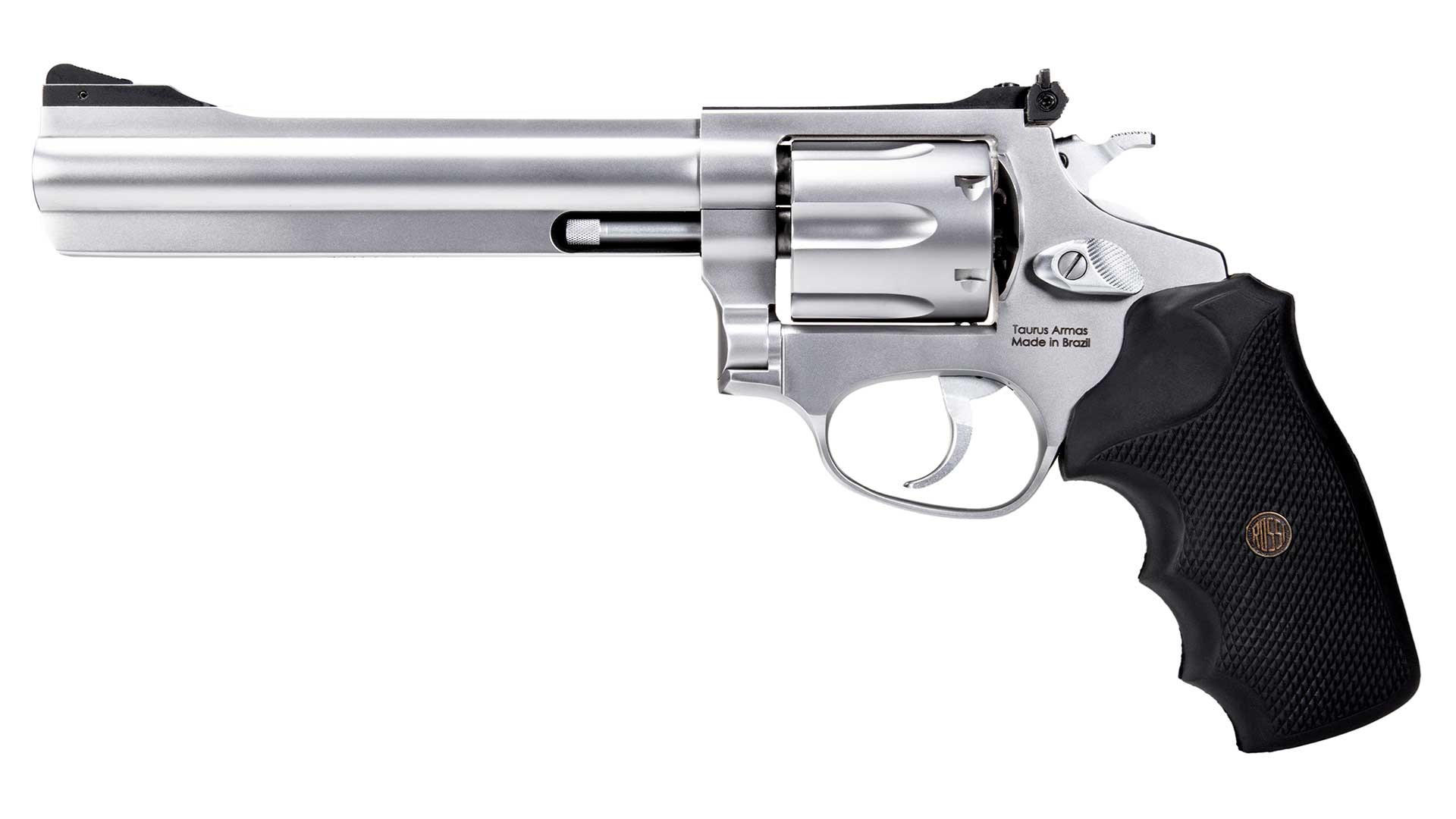 Rossi RM66
On the other end of the spectrum from the RP63 is the Rossi RM66, which is designed as a dedicated range, field or competition revolver. Built with a 6" barrel and featuring adjustable sights, the RM66 provides the barrel length required to maximize the potential of the .357 Mag. cartridge. The gun is made from stainless steel and features a square grip that's easier to handle, making this gun a go-to shooter. A black-nitride-finished version is available as well. Suggested retail pricing on the all-black model is $581, while the stainless-steel model retails for $621.
Rossi RM64
Later in 2023, Rossi will add the RM64 to its revolver lineup, which provides a do-it-all design that fits between the CCW-oriented RP63 and the range-ready RM66. The Rossi RM64 is a medium-frame revolver crafted from stainless steel and outfitted with a 4" barrel while still retaining the updated features found in its siblings, including the fixed firing pin and match-grade trigger. Pricing details on the RM64 are still to be determined.
Each of the guns features an external hammer and can be fired in double-action or single-action modes. Additionally, the revolvers include textured rubber grips, as well as a traditional push-forward cylinder release on the frame's left side. For more details on Rossi's new revolvers, visit rossiusa.com.