Support NRA American Rifleman
DONATE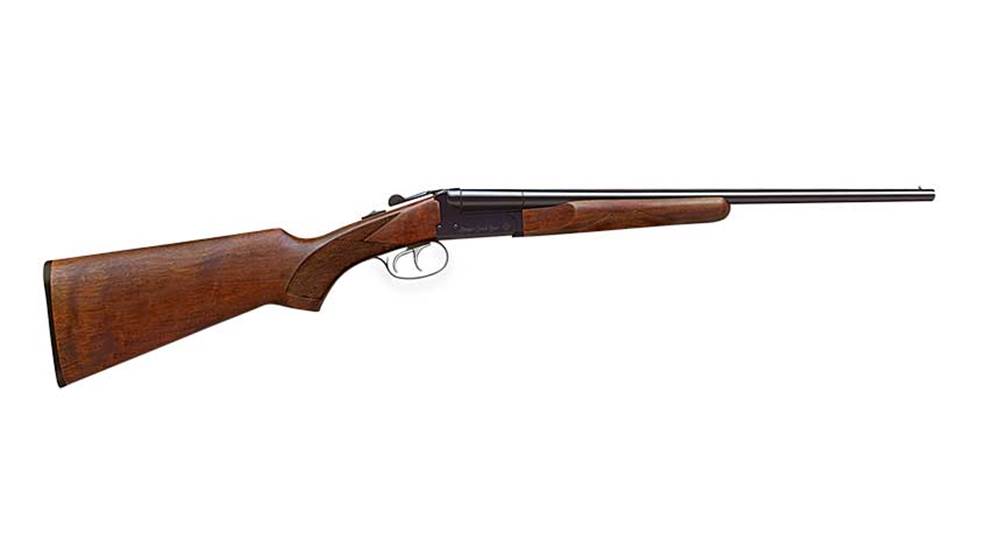 Though the concealed-carry market is driving the bulk of handgun sales in recent years, shotguns are still hot sellers, thanks to their versatility and the number of different options on the market. Some of the best-sellers seen in 2019 aren't big surprises, but others might be. We outlined the top-selling model in each list, as outlined by the Gun Genius engine powered by GunBroker. Is your favorite shotgun on this list of best-selling models for 2019? Check out the list below to see:

Best-Selling Semi-Automatic Shotgun of 2019: Armscor/Rock Island Armory VR80

Released in 2019, Rock Island Armory's VR80 was the hottest semi-automatic seller in the shotgun market that year, which is interesting on several counts. First, big players in the shotgun market like Mossberg and Remington have had heavy-hitters in the semi-automatic corner for years, so the dominance of this newcomer is striking. Second, while the VR80 certainly has aesthetic and ergonomic elements that set it apart, it's still an AR-style, 12-gauge, box-magazine-fed shotgun, which is far from a new concept in the firearm world. Could it be that consumer preference for the AR-15 is spilling over into the shotgun market? Time will tell.

Best-Selling Pump-Action Shotgun of 2019: Mossberg 590

While the VR80 is a surprising entrant for best-selling semi-automatic, one entry on our list that's less so is the top seller for pump-action shotguns. Mossberg has long been a dominant player in the pump-action shotgun market, leading the way with the many variants in its 500 series of guns. What sets the 590 apart from the run-of-the-mill 500 series shotguns is a more robust construction that's designed to stand up to the abuse encountered by military and law-enforcement units in the field. There are multiple models in the 590 lineup, offering expanded tube-magazine capacity and varying furniture and sighting options. For Mossberg's 100th anniversary in 2019, the company even rolled out a classic, wood-stocked Retrograde model for the traditionalists among us.

Best-Selling Single-Shot Shotgun of 2019: Stevens 301 Single Shot

There are enough budget-priced, single-shot shotguns floating around out there in gun shops to fill many hands, and even models that are no longer made continue to dominate the sales sphere, such as the CVA Scout 12-gauge or the Springfield 944 Series once produced by Savage Arms. Right now, the top-seller that continues to roll out in factory-new configuration is the Stevens 301 Single Shot. This no-frills, break-action scattergun features an external hammer, synthetic stock, soft recoil pad and interchangeable choke tubes. To keep it affordable and simple, Savage Arms limits this offering to three popular calibers: 12-ga., 20-ga. and .410-Bore.

Best-Selling Over/Under Shotgun of 2019: CZ-USA All American

Trap-shooting is an incredibly popular sport across America, and there's been incredible growth in scholastic trap as well. To feed this growing need, CZ-USA offers its All American, a CNC-machined shotgun complete with a range of adjustable features. The four-way comb allows shooters to fit the shotgun's stock to their body shape, and the adjustable butt plate allows for changes in cast, toe and length-of-pull. One stand-out element of the All-American is that the bottom barrel fires first, which provides reduced recoil, thanks to its lower bore axis. This offers shooters reduced muzzle climb, allowing them to get a second shot off quickly and accurately. The All-American is made by Akkar in Turkey and features beautiful, select Turkish walnut furniture.

Best-Selling Side-by-Side Shotgun of 2019: Stoeger Coach Gun

When it comes to a classic shotgun design, there's nothing like a side-by-side coach gun. More than a century ago, these shortened double-barrels traveled along with the stagecoaches heading west, providing a potent defensive blast that warded off robbers. This, of course, is the origin of the phrase "riding shotgun," and the side-by-side coach gun has remained at the forefront of the shotgun world ever since. Many of today's side-by-sides are high-quality, custom-made guns that are priced far out of reach for the average American shooter. To solve that, Stoeger imports these short-barreled options from Turkey.