by
posted on August 13, 2020
Support NRA American Rifleman
DONATE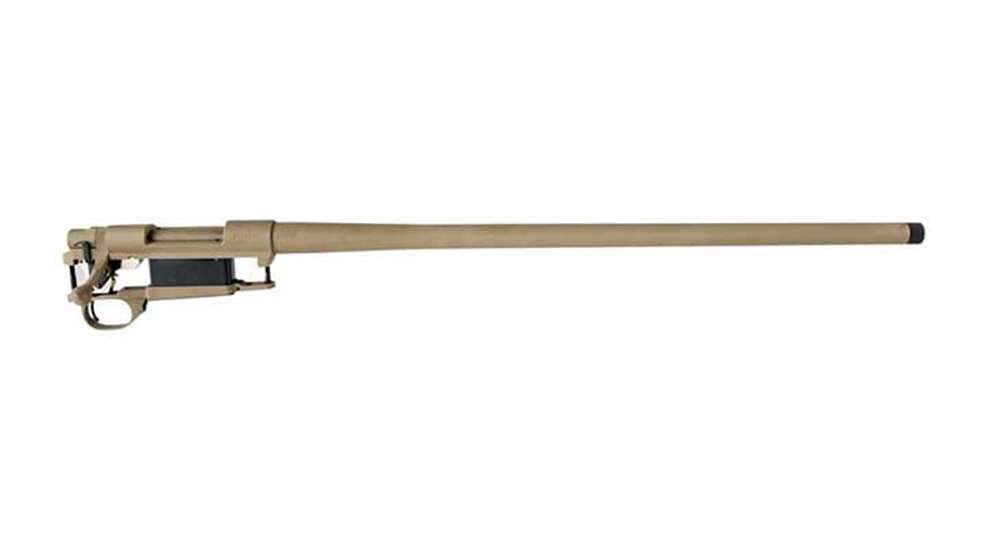 A few years ago, I had the opportunity to work with a factory complete Howa 1500 Mini Bolt rifle imported by Legacy Sports International. Manufactured in Japan, these bolt-action rifles look, feel and perform like they should cost more than they do. I quickly came to appreciate the smooth action and clean trigger these rifles provide.

Although I have no complaints about the off-the-rack rifles that Legacy Sports offers, I like to experiment with aftermarket parts. With platforms like the AR-15 rifle, Ruger 10/22 Carbine or Glock pistol, swapping out parts and making modifications can be done with a few simple hand tools. But bolt-action rifles are another story. It requires a much higher level of expertise, and a good deal of shop equipment to properly assemble a bolt-action.




I was quite pleased to discover last year that Brownells offers avid bolt-action fans a do-it-yourself option. This company is the exclusive distributor of Howa barreled-actions. All of the tricky work of assembling the action is already done, including the proper headspacing for the barrel. These Howa 1500 actions ship with a complete bolt assembly pre-fitted, an in-house trigger, hinged floor plate and internal magazine.

Brownells' broad selection of Howa 1500 configurations feature all three of the company's action sizes. The Mini Action's caliber options include the .223 Rem, 7.62x39 mm and 6.5 Grendel. The Short Action accepts popular mid-size rounds like the .243 Win., .308 Win. and 6.5 mm Creedmoor, to name a few. The Long Action takes heavy-hitters like the .30-'06 Sprg., 7 mm Rem. Mag. and .300 Win. Mag.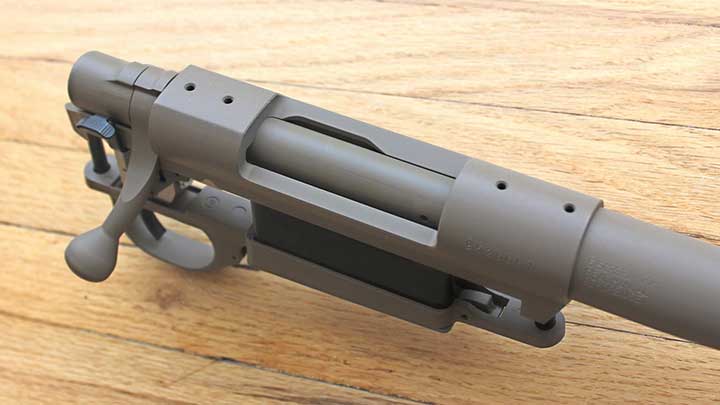 The barrels are available in a variety of lengths, with or without muzzle threading. Customers can choose from slim sporter, standard and bull-barrel profiles. The forged-steel receivers and barrels are available with a traditional blued finish or a Cerakote finish in different colors. In other words, Brownells has Howa action options to fit just about any bolt-action desire.

I was able to test-drive Brownells' high quality modular BRN-1 Precision Chassis System last year, which is available for popular bolt-action rifles including the Remington 700, Ruger American and Tikka T3X. I opted to drop in a blued Howa 1500 barreled action chambered in 7 mm Rem. Mag. with a 26" hammer forged No. 4 semi-heavy threaded barrel. It proved to be a most auspicious combination.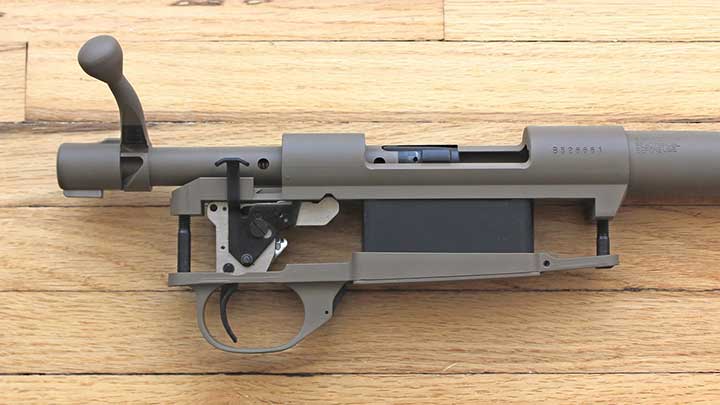 This year, I had the opportunity to team up with the good folks at McMillan Fiberglass Stocks to build a custom hybrid rifle stock suitable for hunting or bench rested shooting, which is something I've wanted to do for some time now. These handmade carbon-fiber stocks can be configured to fit just about every bolt-action available, including models that have been out of production for years. I could have picked just about any bolt-action I could think of, but I knew right off the bat that it would be another top-notch Howa 1500 action from Brownells.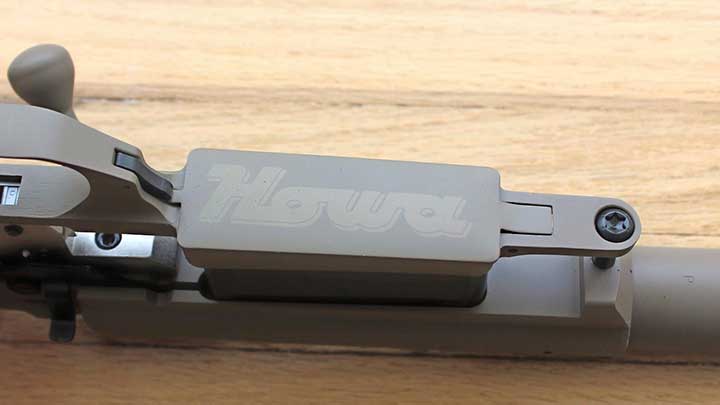 I prefer bolt-action rifles configured to comfortably transition between bench rested target shooting and field work that are chambered in flexible calibers capable of filling multiple roles. A relatively new cartridge that's become quite popular for its jack-of-all-trades performance characteristics is the 6.5 mm Creedmoor.

Originally designed as a long-range competition round, this cartridge is fast, flat shooting and accurate. It also produces relatively low levels of felt recoil. Currently available topped-off with a variety of bullet styles in weights ranging from 85 to 160 grains, this cartridge can be useful for ringing steel plates at long distances and harvesting varmints, medium and large game animals.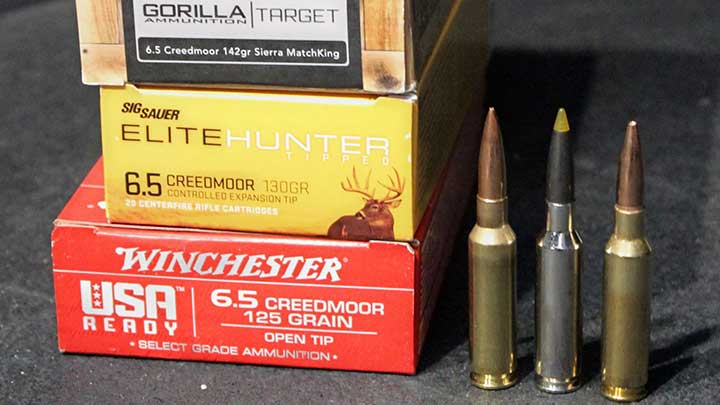 With this cartridge in mind, I requested the Howa 1500 Short Action fitted with a 24" threaded bull-barrel. Because it's solid steel, this is a relatively heavy barrel for packing around on a hunt. However, it's a good length for developing the 6.5 mm Creedmoor's bullet velocity and the added rigidity contributes to improved accuracy. The barrel, receiver and bolt assembly of this particular action have been treated with a non-reflective, corrosion-resistant flat dark earth Cerakote finish.

When the 7 mm Rem. Mag. action was fitted into the chassis system, the hinged floorplate and internal magazine assembly were traded out for other components. The trigger group was replaced as well. Because this rifle is leaning towards being a hunting rifle with a fixed shoulder stock, all of the original Howa hardware was left in place. The HACT (Howa Actuator Controlled Trigger) two-stage trigger has a crisp, clean break that can be adjusted between 2.5 to 3.8 lbs. of pull.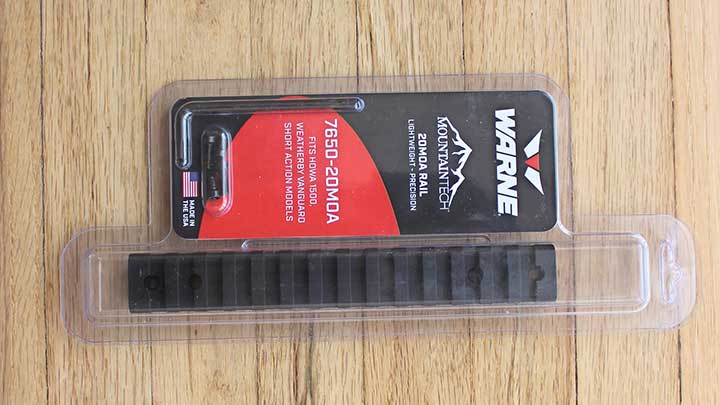 This trigger group has a three-position safety lever that allows the rifle to be unloaded with the safety engaged. The receiver arrives drilled-and-tapped for a scope base. I opted for the rugged and reliable Warne Howa 1500 Picatinny-Weaver 20-MOA scope mount, supplied by Brownells.

Aero Precision offers two top-notch muzzle brakes for rifles chambered in 6.5 mm Creedmoor as part of the company's extensive and effective VG6 series Lambda PRS65 and Gamma. The Gamma 65 has a slimmer profile and ships with a crush washer commonly used with AR-pattern rifles. The VG6 Lambda PRS65, developed specifically for precision rifles, proved to be an ideal fit for this build. The jam-nut provided with this brake makes the installation process quick and easy.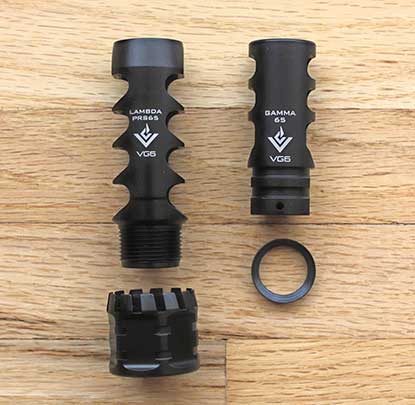 I found out that there's a good deal of careful planning and hard work that goes into producing McMillan's custom rifle stocks. So much in fact, that we posted a full review of the Adjustable Game Warden model attached to this rifle. This hybrid, light-weight carbon fiber stock (2-lbs. 8-oz. as configured) blends target shooting and hunting rifle features including an adjustable cheek-riser.

The Woodland Carbon Ambush Camo finish is molded into the surface so that it won't rub off. Other features included a customized length-of-pull, machined in aluminum pillars, QD flush cup sling mounts, a 1" thick Decelerator recoil pad and a removable 4" Picatinny accessory rail. McMillan stocks are not cheap but if you're serious about rifle shooting sports, these stocks are well worth the investment.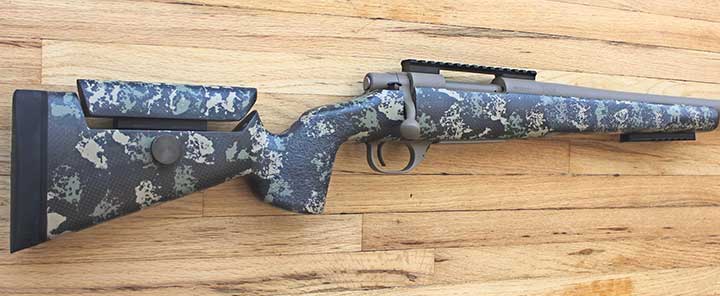 The overall fit and finish of the Howa action and McMillan stock are excellent. The stock simply slipped into place, neat and tidy, without any issues. The rifle proved to be utterly reliable and ran like a Swiss watch throughout the range test with all of the ammunition fired.

The complete rifle weighs in at 9-lbs. 9-ozs. because of the longer bull-barrel. That makes it a bit heavy to haul up a mountain side. However, the extra weight in the barrel, along with the VG6 muzzle brake, tamed the felt-recoil to modest, easy to control levels. It also contributed to satisfying 5-shot groups during formal bench-rested accuracy testing at 100-yds. using a Bushnell Tactical XRS II-i 4.5-30X 50 mm scope.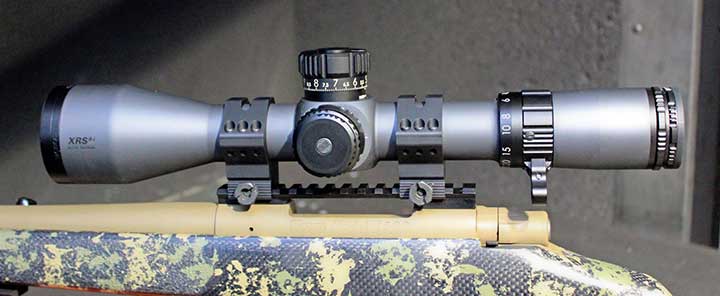 Gorrilla Ammunition's 142-gr. Sierra Match King printed a best 5-shot group of 1.12" with a five group average of 1.20". Winchester's USA Ready 125-gr. open-tip load printed a best group of 1.06" with an average of 1.13". The best performer of the test was Sig Sauer's Elite Hunter 130-gr. controlled-expansion round with a best group of 0.65" and an average group size of 0.71".



The Brownells exclusive series of Howa 1500 barreled actions provide an easy way to get the high quality rifle you want at the price point you prefer. You can dress it up with a top-end, professional-grade stock like I did, or you can a take a look at the top-notch Boyds Hardwood stocks and BRN-1 Precision Chassis System that Brownells offers. I keep coming back to the Howa 1500s because of the enjoyable shooting experiences they provide. The action is smooth, the trigger crisp and the down range accuracy potential is spot-on for target shooting and hunting.


Specifications:
Model: At-Home Custom Rifle Build
Action: Bolt-Action Rifle
Caliber: 6.5 mm Creedmoor
Barreled Action: Brownells Exclusive Howa 1500 Short-Action (100-025-716MB) $616.99
Action Finish: Flat Dark Earth Cerakote
Receiver: Forged
Bolt: One Piece, Dual Locking Lugs
Barrel: 24" Hammer Forged Heavy Barrel, Threaded
Twist: 1:8 RH
Rifle Grooves: Six
Magazine: Internal with Hinged Floorplate and Mounting Hardware
Capacity:  5+1 Rounds
Trigger: Howa Two-Stage HACT Adjustable, Three-Position Safety
Trigger Pull Weight Range: 2.5 to 3.8 lbs.
Muzzle Threading: 5/8"-24 TPI, Thread Protector Provided
Sights: None
Muzzle Brake: Aero Precision VG6 Lambda PRS65 (APVG100031AR1) $149.99
Scope Base: Warne Howa 1500 Picatiny/Weaver 0 MOA (947-000-515WB) $59.99
Custom Stock Manufacturer: McMillan Fiberglass Stocks
Stock Model: Adjustable Game Warden, Woodland Carbon Ambush Camo $982 (As Configured)
Overall Length: 45.75" with Muzzle Brake
Length of Pull (LOP): 13"
Weight: 9-lbs. 9-ozs. Unloaded, No Optic
Build Package Suggested Retail: $1808.97 (Excluding Shipping, Taxes and Labor)
Optic: Bushnell Tactical XRS II-i 4.5-30X 50 mm (ET46305GI) $3,289.95
Scope Rings: Weaver Tactical 34 mm High 6-Hole Picatinny Rings (99684) $109.95