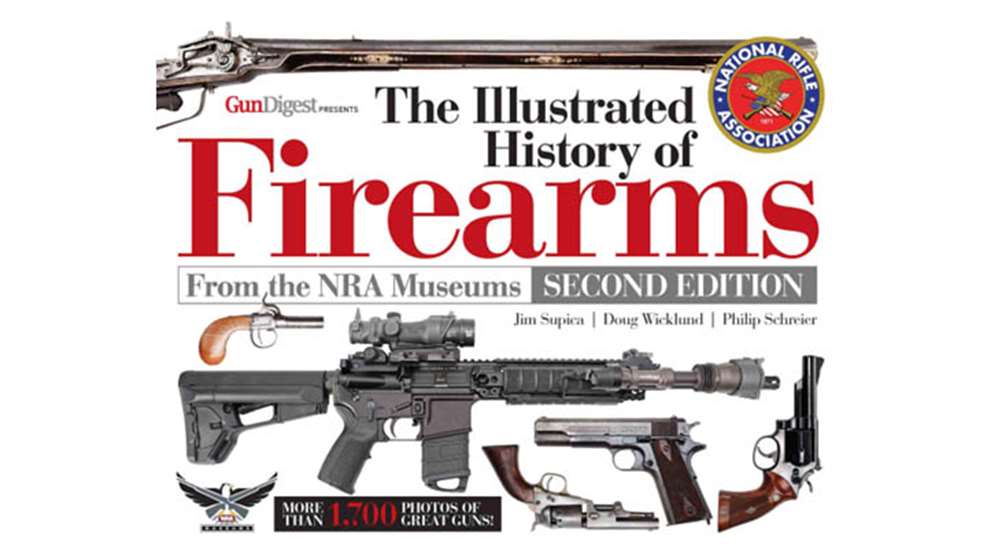 NRA Museums, in partnership with Gun Digest Media, has released a new edition of "The Illustrated History of Firearms." The full-color, hardcover, 320-page work features more than 1,700 photos compiled by NRA Museums curators Jim Supica, Doug Wicklund and Philip Schreier.
This follow-up to the best-selling original NRA Museums book is loaded with beautifully rendered images and data on old, new and currently manufactured firearms that have changed history. Covering the earliest matchlocks to modern match-grade superguns and everything between, "The Illustrated History of Firearms" provides a fascinating education on how the guns evolved, where they originated and how they looked and worked.
The second edition includes 300 photos more than the original, plus dozens of new profiles of the people who influenced firearm development. The stories of the guns they created, refined and lived and died with provide readers with a new appreciation for the role that firearms have played in world history.
"The Illustrated History of Firearms, 2nd Edition" measures 9 1/2 x 11 1/2 inches. The 320-page hardcover with dust jacket has 1,700 full-color images of some of history's most iconic firearms. MSRP is $39.99.
Due to the COVID-19 pandemic, all NRA museums are temporarily closed—so enthusiasts will have to wait to have authors Supica, Wicklund and Schreier autograph copies of their book. However, once reopened, it's a great chance to do so and see some of the guns the ushered in new eras of firearms development, appeared on the silver screen or were part of history.
The NRA National Firearm Museum is located in Fairfax, VA, with more than 3,000 firearms on display throughout its 15,000 square feet of interactive displays. In 2008 the Frank Brownell Museum of the Southwest held its grand opening at NRA's Whittington Center in Raton, NM.

In 2013, the National Sporting Arms Museum opened at the Bass Pro Shops flagship store in Springfield, MO. Today, more than 350,000 people visit it free of charge to see the history that firearms have played a role in.
Enthusiasts can still enjoy some of the collection from the comfort of home by visiting the NRA Museums gallery of firearm photos found online.