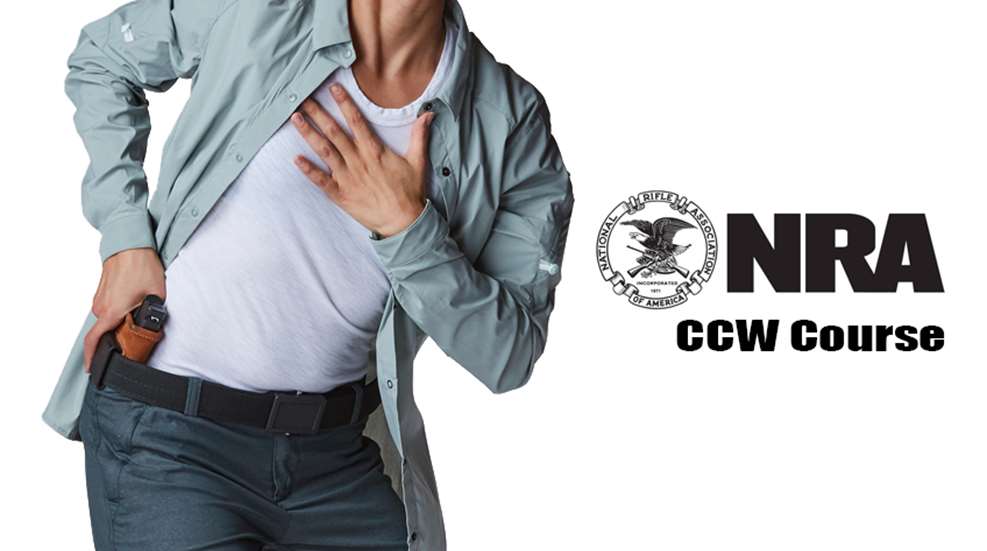 More than 16.5 million Americans currently possess active concealed-carry permits; many more have considered applying for a CCW but have been discouraged because they are unsure of or confused by their state's prerequisite firearm training component. Now, the National Rifle Association—the nation's oldest civil rights organization and leader in firearm safety, education and training—is offering prospective armed citizens in all 50 states an understandable and transparent path toward applying for a CCW.
In response to feedback from the more than 115,000 NRA Certified Instructors, the NRA has launched its highly anticipated NRA CCW Course, fully incorporating it into its NRA Instructor, Training Counselor and student curriculums. Two years in the making, the new NRA CCW Course has been carefully and deliberately structured to meet minimum state requirements necessary for individuals to apply for a concealed-carry permit. 
The NRA CCW Course—a modular program adaptable to all 50 states—does not replace current NRA training courses. Rather, it complements existing NRA courses and, most importantly, streamlines the process into a single course for students wishing to apply for a CCW permit in their states.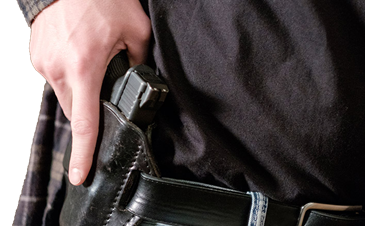 In some "May Issue" states, fulfilling the training requirements may not be enough to grant a CCW, but the NRA CCW Course is designed to meet the training requirements for applicants. And much as each state adheres to its own restrictions regarding concealed-carry protocol (Constitutional Carry, Shall Issue, May Issue), training prerequisites also vary, ranging from no required training all the way to a state-specified level of proficiency on a firing range. Until now, the onus has fallen on potential CCW applicants to independently research available classes that satisfy any training prerequisites in their state.  
"The new NRA CCW course virtually eliminates the often confusing process for a law-abiding citizen—in any state—to research and complete specific training that may be required in their states before they can even apply for a CCW permit," said Eric Frohardt, Director, NRA Education and Training.
Only those NRA Instructors who have undergone NRA CCW course-specific training will teach the course, a co-creation between NRA's Education & Training Division and NRA-ILA, with input from NRA Instructors and Training Counselors. "Prospective NRA Instructors must successfully complete a two-day training session, which includes both classroom and range components, before they receive the credentials that will allow them to teach the standardized course in any state," said Jim Kohlmeyer, Senior Managing Director, NRA Programs and Shooting Activities. Currently more than 200 NRA Instructors are certified to teach the NRA CCW Course.
Executive Director of NRA General Operations Joe DeBergalis said, "The dedication of these trainers continues to make NRA the number one provider of firearms education and safety."
The NRA CCW Course, created for citizens who currently do not have a CCW permit, will vary in duration from one hour to 16 hours, and will follow one or more of 10 modules, to be determined by the certified NRA CCW Instructor. The guesswork of which module a state resident must follow is gone, as the Instructor will provide all of the necessary guidance based on individual state requirements. Upon successful completion of the course, students will receive a certificate that indicates the specific modules completed, thus qualifying them to apply for their state's CCW permit. 
"The NRA CCW Training Program is the most flexible firearms safety training that the NRA offers," said Charles S. Lehnert, Master Trainer and CEO of the Personal Protection Institute in Mount Bethel, Pa. "Highly qualified and competent trainers have the ability to tailor this training to the specific requirements for the state where they are conducting this training." Lehnert said this allows the NRA CCW Trainer to conduct quality firearms safety training geared to the specific needs of their students for safely acquiring and accurately engaging targets from a holster. 
It is important to note that the course satisfies only the training prerequisites for each state. In issuing CCW permits, each state takes into consideration its own protocol and regulations, thus successful completion of the NRA CCW Course is not a guarantee that a state will issue a CCW permit to an applicant. An applicant may, in fact, be turned down by his or state for reasons other than not meeting a training requirement. However, if an application for a permit is denied on the basis of inadequate or insufficient training, NRA will take immediate action to bring the NRA CCW course material in compliance with state requirements.
To learn more, including cost of the course for your particular state, or to sign up for either NRA CCW Instructor Course or the NRA CCW Student Course, go to NRAInstructors.org. ​