Support NRA American Rifleman
DONATE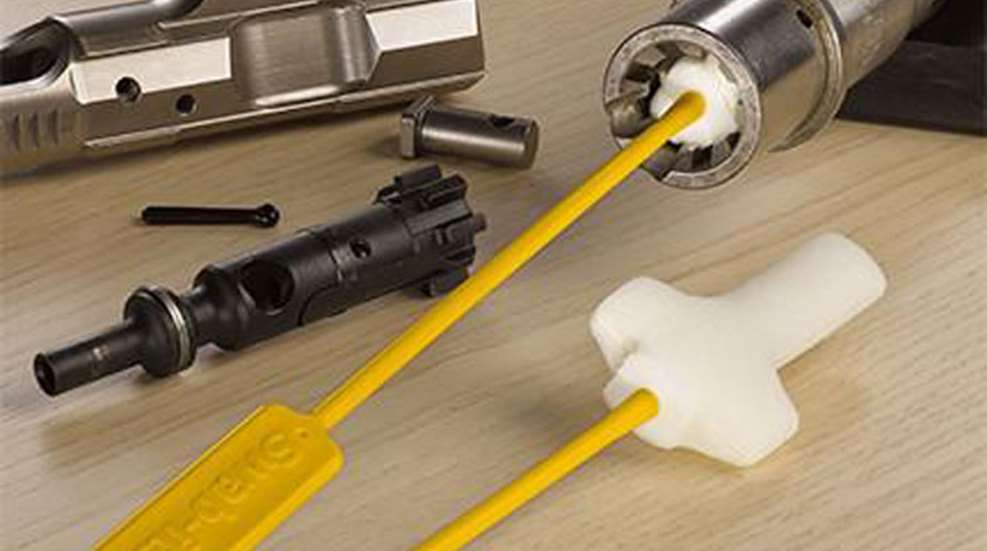 Inadequate tools can make the process of cleaning dirty guns much harder than it has to be. Using patch-wrapped tool tips or cotton swaps intended for personal hygiene to scrub at those hard to reach places can be awkward and inefficient. Often these impromptu tools fall apart half way through the cleaning or leave bits fibers and dross behind. The good news is the folks at Super Brush LLC have developed the Swab-its line of polyurethane foam swabs and applicators especially designed for gun cleaning, including a new Star Chamber swab for AR-15/M4 chambers.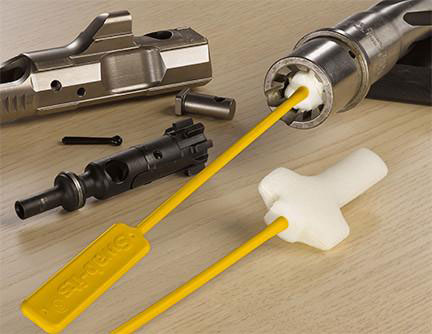 The Star Chamber swab is part of the Gun-Tips series of specialized products with fixed handles and foam pads that can be dipped in solvent for deep cleaning, dropped with lubricant for precise key-point application, or used to apply that final coat of oil to prevent corrosion. The swabs can be cleaned and reused several times.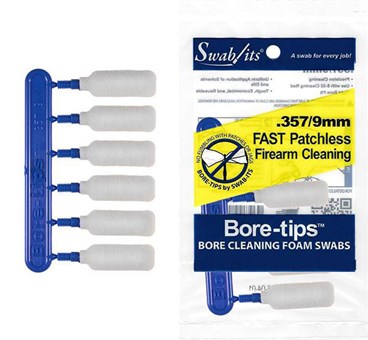 For scrubbing the bore of handguns, rifles and shotguns, Swab-its offers several different sizes of Bore-Tip swabs threaded to fit most standard cleaning rods. Each caliber-specific foam bore scrubber is fitted around a polymer core with raised ridges, like a traditional jag patch holder. The core presses the foam firmly into the groves of the rifling for effective cleaning, but the foam does not fall off like patches do during the return stroke of the cleaning rod. Swab-its are American made by a company with more than six decades of experience in producing specialized cleaning tools.

For more, visit swab-its.com.