You could win $1,000 toward the purchase of a new firearm if you are spotted wearing a United States Concealed Carry Association T-shirt at the NRA Great American Outdoor Show Feb. 6-14, 2016. All you have to do is stop by USCCA booth #615, pick up your free T-shirt and wear it during your time at the show. Meanwhile, "USCCA spies" will scour the show floor and select a random winner each day.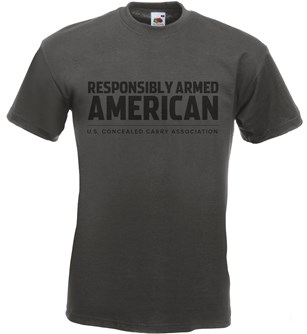 Winners must be wearing the T-shirt to be eligible.  
If you happen to be at the show on Sat., Feb. 15, USCCA founder Tim Schmidt, author of "Guns, Freedom and the American Dream," will be on hand in to meet with show attendees.
For more, please visit USconcealedcarry.com.

For more on the NRA Great American Outdoor Show, please visit GreatAmericanOutdoorShow.org.