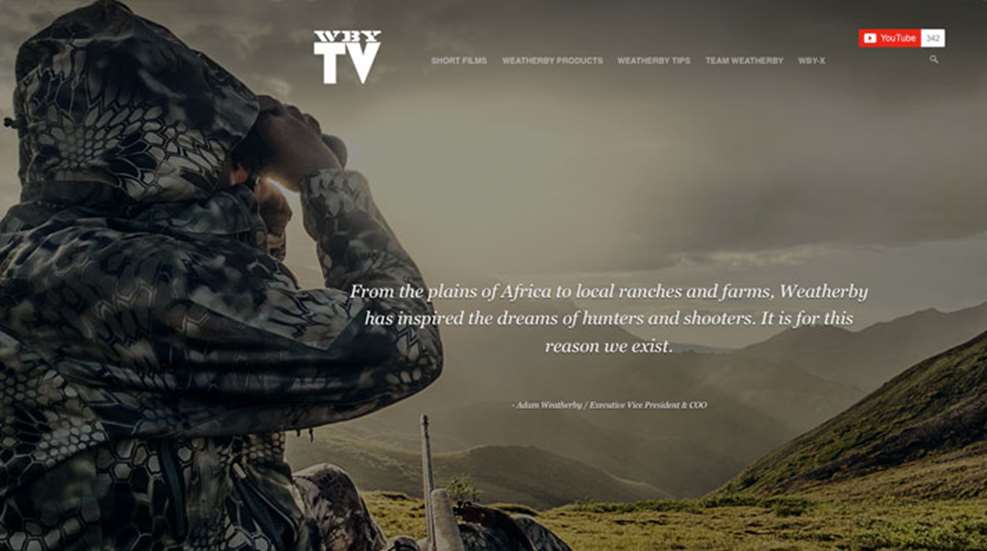 Weatherby has launched WBY-TV.com, an online destination that offers a wide range of educational and entertaining videos for those with a passion for the outdoor, hunting and shooting lifestyle. Video content ranges from hunts and how-to tips to product information and technical applications to the latest and greatest in the outdoor industry. Team Weatherby profiles and never-before-seen, real-life stories—such as a powerful video (watch preview below) on Taya Kyle, wife of the late "American Sniper" author and Navy SEAL Chris Kyle—are among other highlights.  Behind-the-scenes extras and other unique content also await visitors to WBY-TV.com.
"WBY-TV.com is a platform to dream, explore, cultivate and bring to life the human element and spirit of hunting, shooting and the outdoors," said Adam Weatherby, executive vice president/chief operating officer of Weatherby, Inc. "It is simply a place to find the best that hunting and shooting have to offer."
For more, visit WBY-TV.com or Weatherby.com.