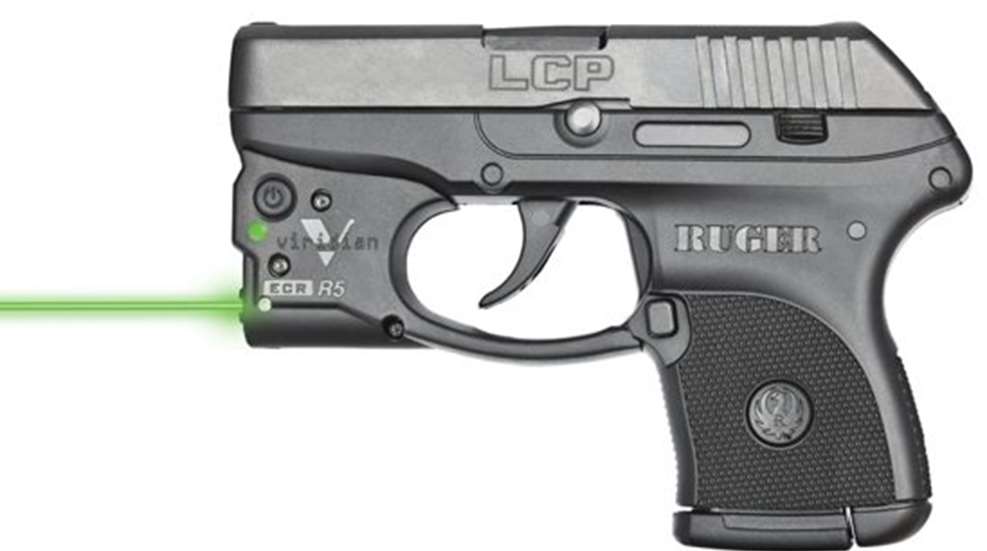 Viridian has introduced its Reactor 5 green laser sight for the Ruger LCP, with a pistol-matching design that adds virtually no bulk or weight to the gun.
Green lasers provide better visibility than red lasers, and the Reactor 5 laser is up to 50 times brighter in both day and night situations that red lasers, according to Viridian.
"This is what everyone wants, but nobody could deliver," said Viridian President Brian Hedeen. "We have been eyeing this platform and working hard on it for a long time. This is a huge breakthrough for people serious about their personal safety."
The Reactor 5 features a two-color state of charge indicator and Viridian's Enhanced Combat Readiness to activate the laser during the draw without buttons, sliders or grips. Every Reactor 5 comes with a Viridian ECR equipped pocket holster. To arm, simply turn on the laser before holsters. The laser turns on in the holster, but activates upon the draw.
The Reactor 5 for the Ruger LCP is the first of the Reactor models. Look for models to fit the Ruger LC9/LC380 and Smith & Wesson M&P Shield later this year.
Reactor 5 LCP Technical Specifications:
Model Number: R5-LCP
Weight: .78 oz (including battery)
Modes: Constant/Strobe/Off
Laser Intensity: 5mW, 532nm green laser
Laser Range: 100 yards in daylight; 2 miles at night
Battery Type: 1/3N x 2 (two sets included)
Battery Life: Approx. 1 hour (depending on use)
Accessories: ECR Pocket Holster
Suggested Retail Price: $219