Support NRA American Rifleman
DONATE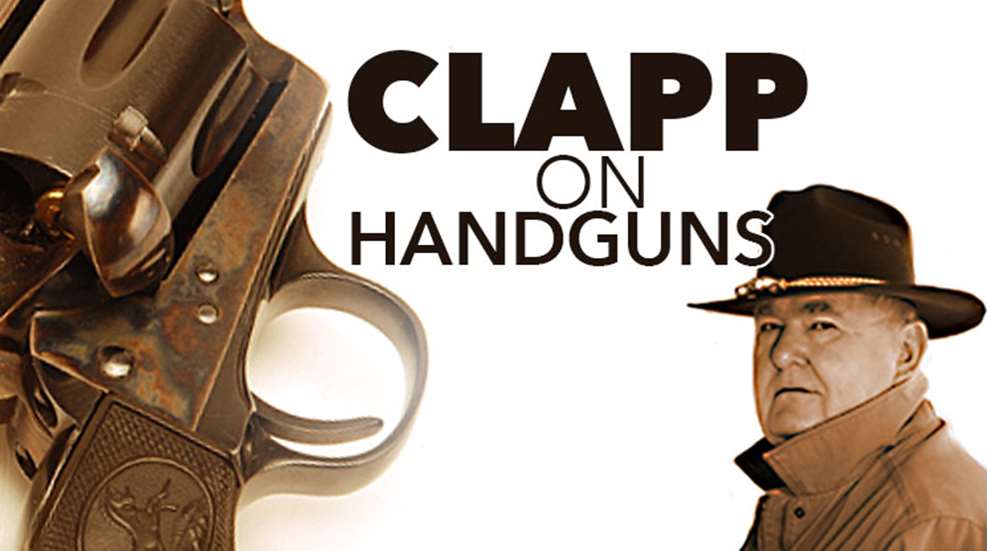 Everybody loves a bargain, but there are a lot of shooters in these hard economic times who absolutely need a bargain if they are going to keep shooting. Where handguns are concerned, you might want to consider what's available in the pre-owned category. In doing so, know that there is a difference between worn out junk and a well-maintained service handgun.
In the computer and television world, they re-certify products all the time. At least one of our major handgun makers is doing something similar. SIG Sauer has been selling large blocks of various pistols to police agencies for many years. When these agencies decide to upgrade to another SIG model, the older guns are sometimes turned in for credit. Factory personnel examine the guns carefully, make repairs as needed and completely re-finish each gun. These guns are then sold to distributors in packaging that clearly identifies them as "Certified Pre-Owned." There is what amounts to a new gun guarantee included. This is about as straightforward and honest a program as I can possibly imagine and is an excellent source of some of the best of modern pistols as you can possibly find. Naturally, the guns are sold at prices lower than brand-new models.
There are some other variations on this practice that are somewhat less formal, but which can put some decent guns in the hands of cash-strapped Americans. Consider the used service revolver. In the last half of the 20th century, American police agencies went through two massive upheavals as regards to armament. Right after World War II, there was a shift from older fixed-sight DA/SA revolvers in .38 Spl. to newer, often adjustable sight revolvers in .38 Spl. or .357 Mag. Many of these were of the Smith & Wesson make, with liberal doses of Colt guns. In the '70s, the very strong designs of Bill Ruger began to make a name for the company. By the late 1980s, autos were obviously the wave of the future. This shift to autoloaders was the second great wave of police re-arming that has occurred. It left tens of thousands of high-quality revolvers on the used-gun inventories. Although the majority of available guns have moved on to new owners, occasional small batches of old guns still come to the market.
In selecting one of these revolvers, first examine the gun carefully. Nothing should be cracked or broken. Grips are easily replaceable if there is a problem with them. It is also possible to re-blue a scratched blue steel revolver or even bead blast a stainless one. Also check for bulges in the barrel or cracks at the forcing come. The cylinder needs to spin freely with no visible wobble to the ejector rod, and the yoke or crane needs to close into the frame perfectly, with no gaps where the two parts meet. The cylinder should not move back and forth on the crane at all. Finally, make sure the gun in in perfect time or very close to it. Timing refers to parts fit that allow the cylinder to lock in place via a cylinder bolt at exactly the correct point in time.
Things have evolved in handgun development to the point where we are actually seeing some of the other pistols of the Wondernine Wars era growing obsolete to the point where they are going on the used gun shelves of the retail gun shop.