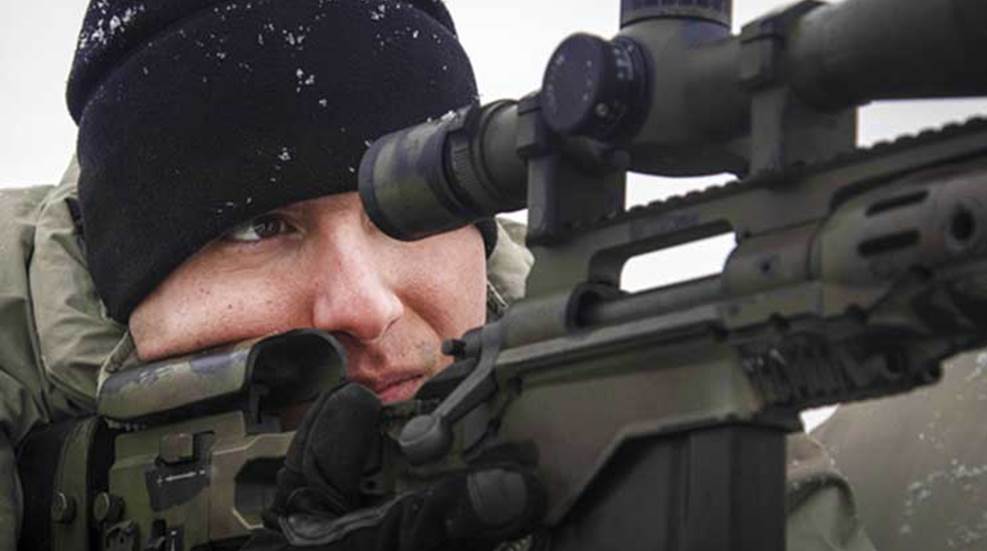 Above: U.S. Army photo by SPC. Andrew McNeil

---
The U.S. Army Contracting Command awarded a $10 million firm, fixed-price contract to SIG Sauer Ammunition to manufacture and provide Mk 248 Mod 1 and Mod 0 .300 Win. Mag. ammunition for use in U.S. Military sniper platforms. The agreement's completion date is scheduled for Sept. 30, 2024.

"This award by the U.S. Army is validation of our state-of-the-art manufacturing that has resulted in the highest quality, and most precise, ammunition delivering on target accuracy for snipers in the field," said Ron Cohen, president and CEO, SIG Sauer. "This is a very exciting development for SIG Sauer, and for the rapidly growing SIG Sauer ammunition division, and we are honored to be recognized by the U.S. Army."

The U.S. Military sniper .300 Win. Mag. ammunition will be manufactured at the company's state-of-the-art facility in Jacksonville, AR. The plant, which was established in 2016 and initially employed only 50, was expanded last April 2019 and now has 160 staff members.

U.S. Military snipers began the transition from 7.62 NATO to .300 Win. Mag. with the introduction of the XM2010 rifle system in 2010. It is based on the combat-proven M24 and the Remington 700 action. The system was pressed into service in 2011 during the long-distance engagements common in Afghanistan.

Effective range for the .300 Win. Mag. rifles is 50 percent greater than the generation of 7.62 NATO bolt-actions it replaced. The latter rifles are now increasingly in the hands of designated marksmen instead of snipers. Bullets in the Magnum cartridge remain supersonic to 3/4 mile.

Alliant Techsystems (ATK) held the previous contract, which had a five-year term that began in 2014. That ammunition was produced in Federal Premium's facility in Anoka, MN. Bullet weights in the Mk 248 Mod 0 and Mk 248 Mod 1 weigh 190- and 22-grains, respectively.
Related Reading
SIG Sauer Delivers 100,000th M17/M18 Handgun to U.S. Military
U.S. Marine Corps to Adopt M18 as Official Duty Pistol
In the Company of Soldiers: The U.S. M17/M18 Modular Handgun Systems