by
posted on June 18, 2020
Support NRA American Rifleman
DONATE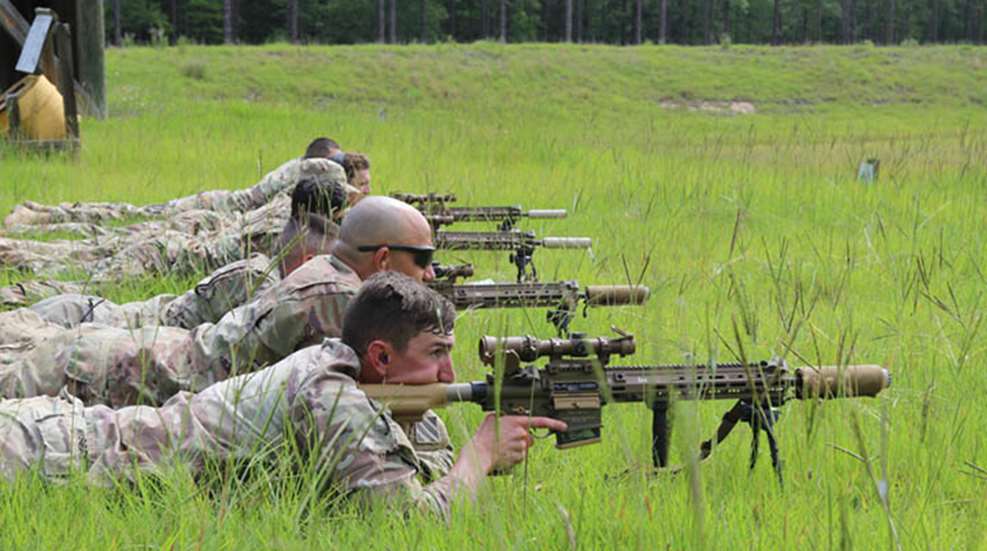 The U.S. Army has begun fielding its new Compact Semi-Automatic Sniper System (CSASS) and non-commissioned officers from the 1st Armored Brigade Combat Team, 3rd Infantry Division on Fort Stewart, GA, were the first behind the issued guns earlier this month.

The platform is based on Heckler & Koch's G28. The piston-driven semi-automatic is chambered in 7.62 NATO and capable of running the military's XM1158 Advanced Armor Piercing Round as well as the M80A1 Enhanced Performance Round.
"We have given them a rifle that is precise and capable of closing the capability gap of 300 to 600 meters, which means it fills the maximum firing distance gap between the standard issue rifle and the sniper rifle," said David Parris, who works for Army Tank-automotive and Armaments Command. The firearm's official designation is M110A1, and its primary role will be the Designated Marksman Rifle.
Despite the bigger chambering and longer effective range, the firearm's profile resembles that of issued M4s, theoretically minimizing the chances an enemy combatant can identify and target the squad's precision shooter. Manual of arms is nearly identical, as well as field maintenance.
Some of the early tests by Soldiers were conducted by members of Fort Bragg, NC's 82nd Airborne. Advantages they noted over then-issued CSASS include the shorter length, which make it easier to maneuver inside cramped airplanes prior to a jump, lighter weight (10 pounds) and reduced perceived recoil.
The gun is also equipped with a SIG Sauer Tango 6 1-6x24mm riflescope. Members of the 82nd testing the system detected no shift in point of impact/point of aim after parachute jumps.
Between 5,000-6,000 complete rifle systems will be delivered to the Army, with the 3rd Infantry Division already in possession of some the earliest produced. The contact is scheduled for completion in 2022.