posted on February 8, 2018
Support NRA American Rifleman
DONATE
The 2018 Great American Outdoor Show is composed of big-name as well as lesser-known manufacturers in all facets of the outdoor industry, from firearms, ammo, hunting, guides, gear, accessories, and just about anything related to what we love to do outdoors. Whatever your niche, it seems that we all have one thing in common—the desire to be prepared. Those who practice "prepping" are the neighbors I want to know best. I'm not saying the this show left me with the desire to trade in my 5.11 ballcap for tin foil and a wooden spoon, but I find it refreshing that there are many other like-minded individuals who believe in self-reliance and sustainability, turning their ideas into businesses that make useful preparedness products. So before you bug in/out, here are my favorite bug-out-bag products I uncovered at this year's show: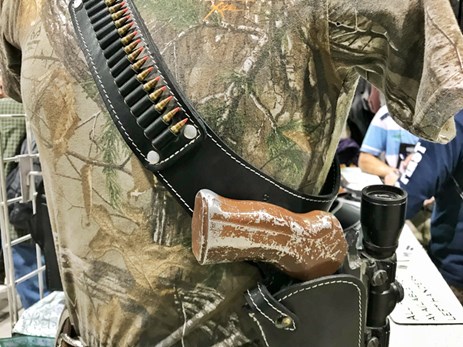 Leather goods are plentiful, like this holster for a scoped T/C Contender pistol.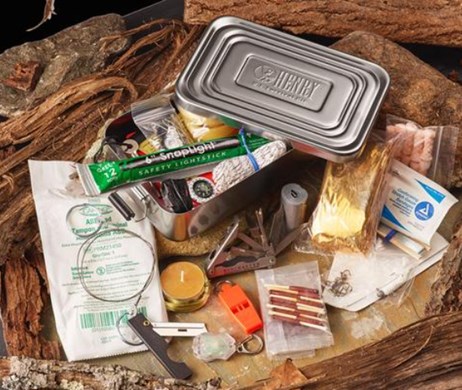 The U.S. Survival AR-7 from Henry Repeating Arms should be in every bug-out bag,
along with the company's survival kit for when things go wrong in the wilderness.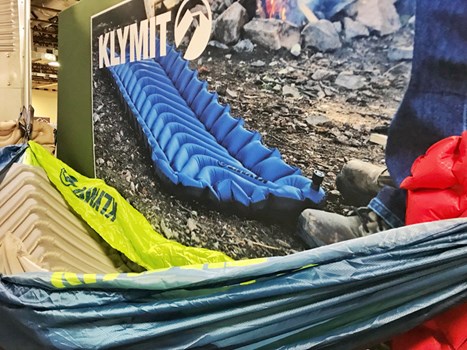 Klymit is at the show with its ultra-compact and lightweight Traverse Double hammock and Hammock V air pad system.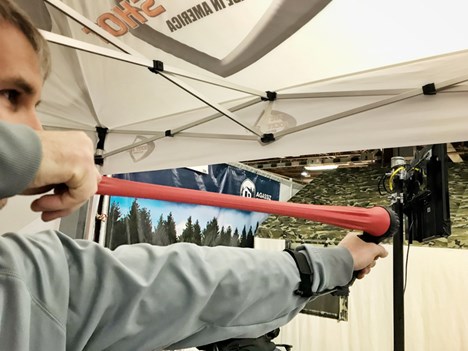 The Pocket Shot is an affordable and compact shooting system that produces projectile velocities up to 350 f.p.s.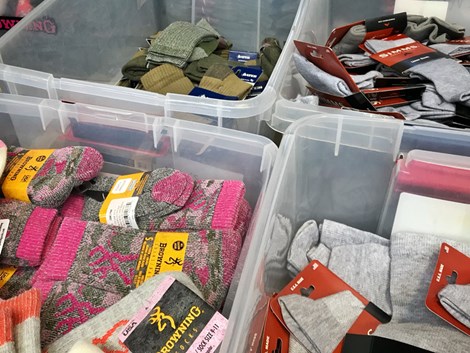 Everyone knows that good quality socks, like these from Browning and SIMMS, are invaluable for cold-weather comfort.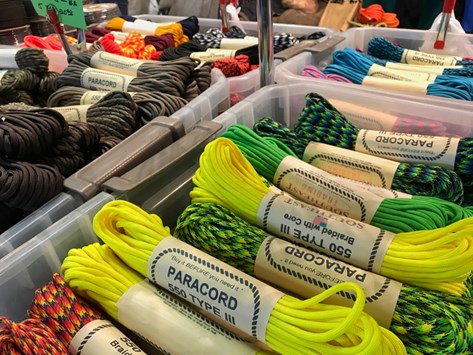 Bins upon bins of colorful paracord provide plenty of options for the preparedness crowd.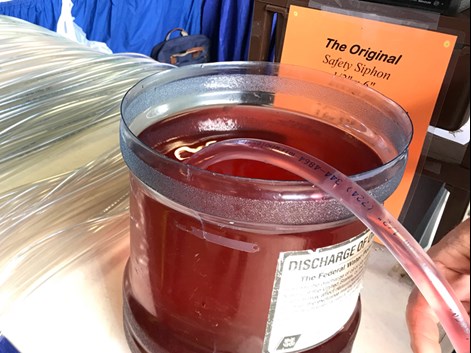 Having the ability to safely siphon fuel could make the difference between walking and driving home in a catastrophic situation. The Safety Siphon is comprised of 1/2"-tubing and easily coils into the bottom of a satchel or bag.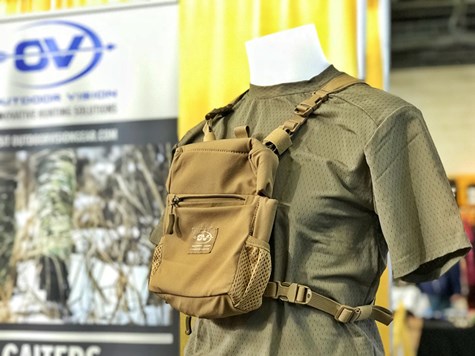 The Ridgetop binocular harness from Outdoor Vision presents your reconnaissance optic or survival accessories in a secure and protected position. The harness can be used in conjunction with a favorite backpack.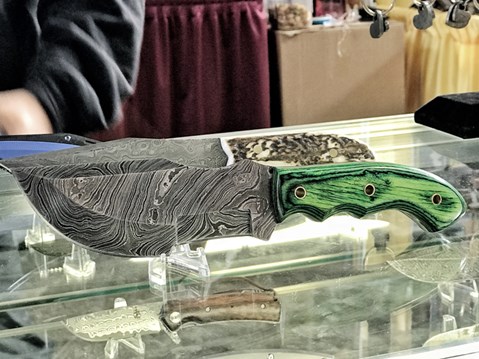 A bushcrafter's knife is a necessity for any survival situation, and the Hulk Bushcraft Tracker Damascus from BucknBear High Quality Knife Shop can be found at the show in limited quantities.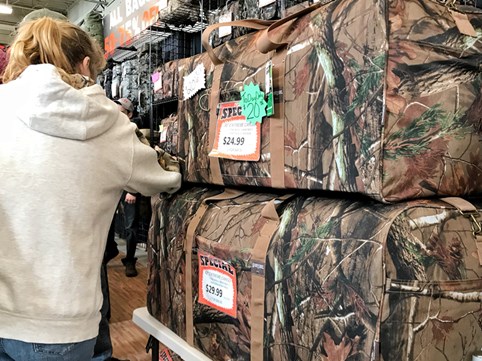 Bugging out requires a big bag. There are plenty to choose from at the show for great prices.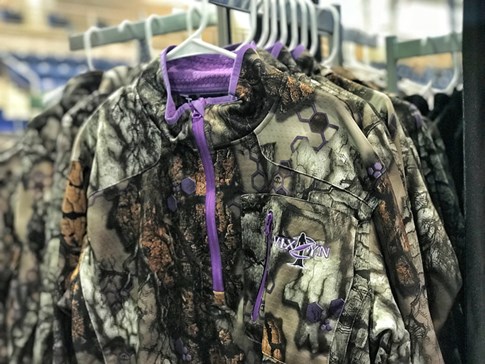 Blending in to surroundings and staying warm just might make or break a survival situation. Treezyn camouflage offers lines like Vixzyn for the ladies, too.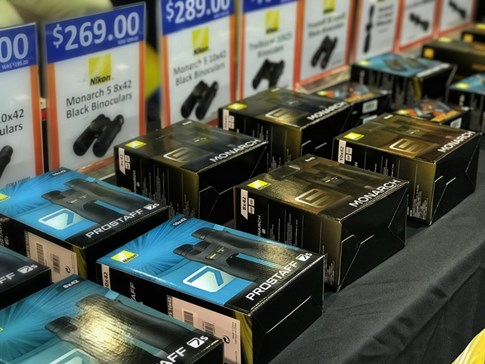 Nikon binoculars like these Prostaff 7s and Monarch 5s make for a great and necessary reconnaissance tool.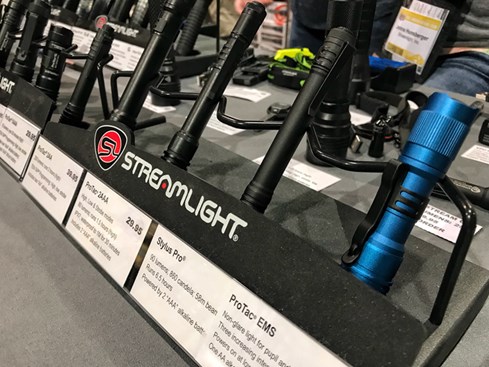 Streamlight is at the show with its selection of portable and high-quality lights.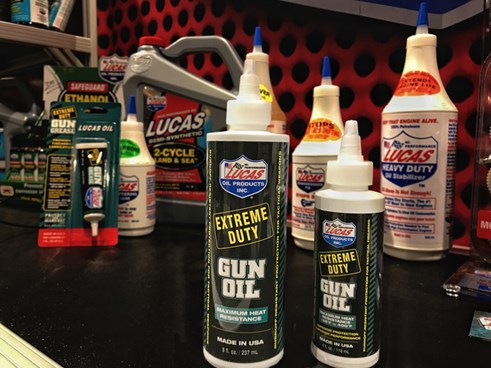 Maintaining firearms while bugging is equally as important as it is after a day at the range. Lucas Oil Products, Inc., has its Extreme Duty Gun Oil on display with its motorsport products.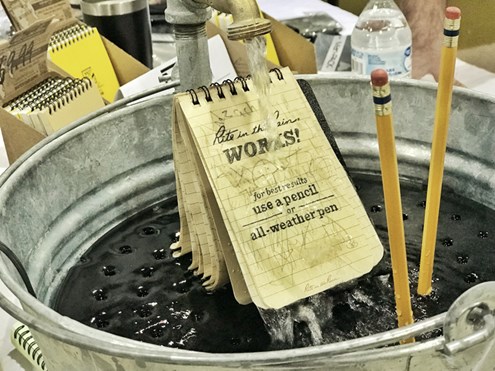 A handy and compact notepad like one from Rite in the Rain provides a spiral-bound waterproof paper pad available in various sizes and colors.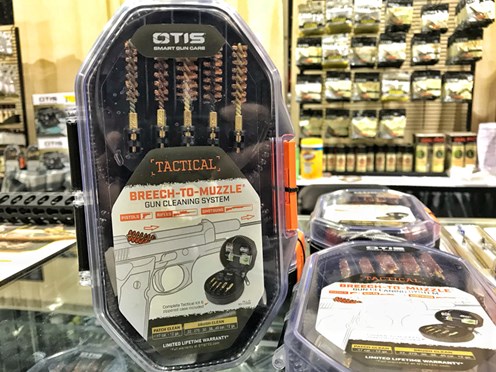 Otis is at the show with its tactical Breech-To-Muzzle kits. These all-in-one kits are compact and allow for cleaning .17-cal. bores all the way up to 12-ga. shotgun bores.



Preserving body heat will save your life in a cold-weather situation. The folks at Polar Hood have just the ticket.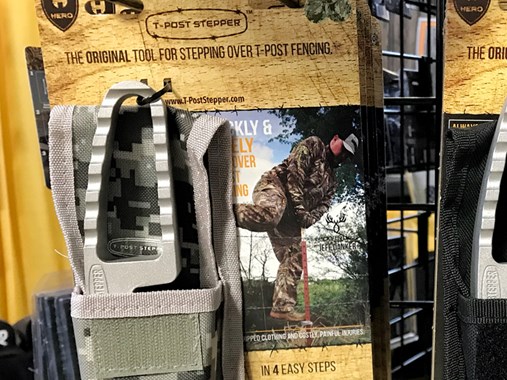 The T-Post Stepper from Hero Outdoor Products makes traversing wire fence easier and safer.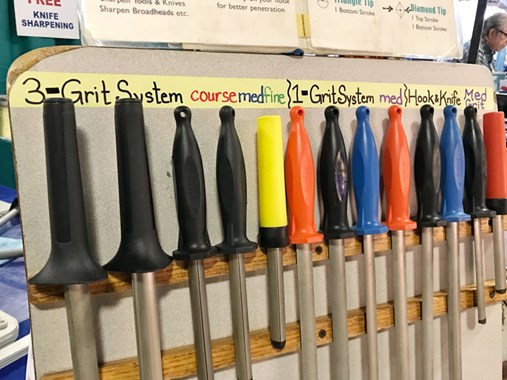 Don't forget, a knife is only as good as it's edge is sharp. A good quality knife sharpener is a must-have item.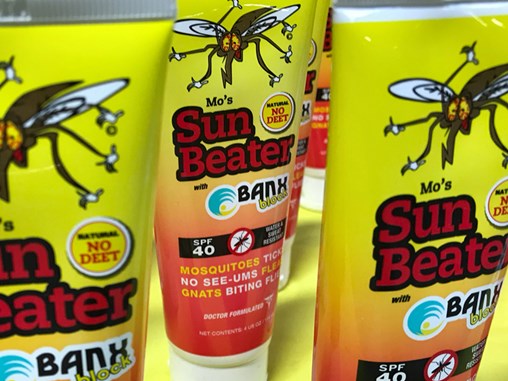 Keep the bugs off while bugging out with Mo's Sun Beater.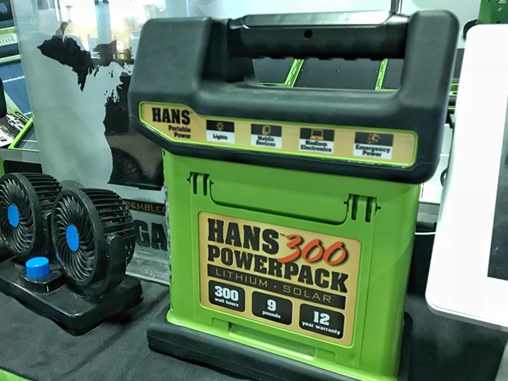 Hans has its PowerPack 300 to help with keeping the electronics up and running when bugging out. Included is a 4.5 watt solar panel.